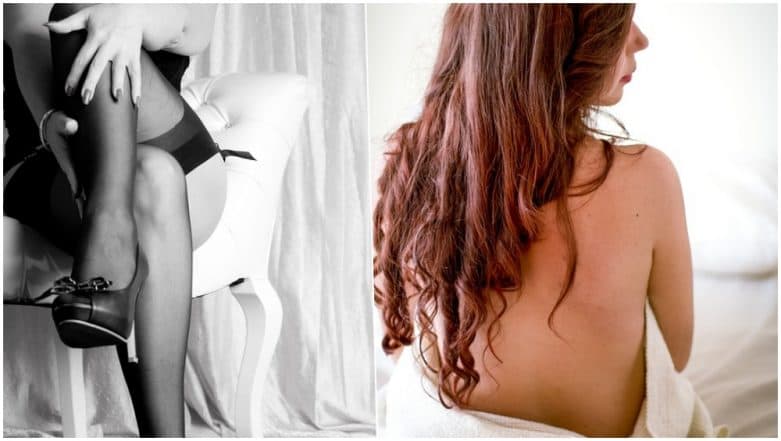 Each day is celebrated for some reason in one part of the country or another. While some days have a significance, others have just evolved as an urban phenomenon. April 18 is marked as National Send Nudes Day. It is supposedly a day when one can send nudes to someone you are comfortable with. The exact definition of this day on Urban Dictionary reads, "Some people you could send nudes to would be your boyfriend, girlfriend, best friend, side hoe, or even someone you have a thing with." So while it is a typically urban phenomenon, you shouldn't be endorsing it by sending nude pics online. 'Naked Loan Services' in China! Millennials Send Nude Pics to Secure Their Loans.
The day started trending as a hashtag and soon caught on, like any other trend. Few people started taking pictures of themselves while undressing and post them online. While it may trend as a fun holiday, don't let it trick you. We advise people not to send nudes or take part in just the trend. While some people just find the jokes in the trend. Mother-in-law Attracted to Her Son-in-law Steals His Nudes From Daughter's Phone.
What is #NationalSendNudesDay and why is my inbox empty pic.twitter.com/epKjq1Cfph

— Muscle Simmons (@_RatedJ) April 18, 2018
#NationalSendNudesDay my DMs are open 🤧 pic.twitter.com/tMWEhVKIh0

— ʎɐʇ (@jiggymuthafucka) April 18, 2018
Didn't know but heyyyy 😂#NationalSendNudesDay pic.twitter.com/sFpmsd7m7O

— 🌼 ℒ 🐝 🌸🍃 (@leelee1873) April 19, 2018
Sending nudes is not a safe practice. While for some it may be a way of developing trust in their partner, it can have more adverse effects. There have been cases of revenge porn, where nude pictures are misused to damage the reputation of the person. Posting of nude pictures on social media can also be considered obscenity and damage your own reputation. So while it seems like a fun trend, we urge our readers to not take part and sending across nude pictures.