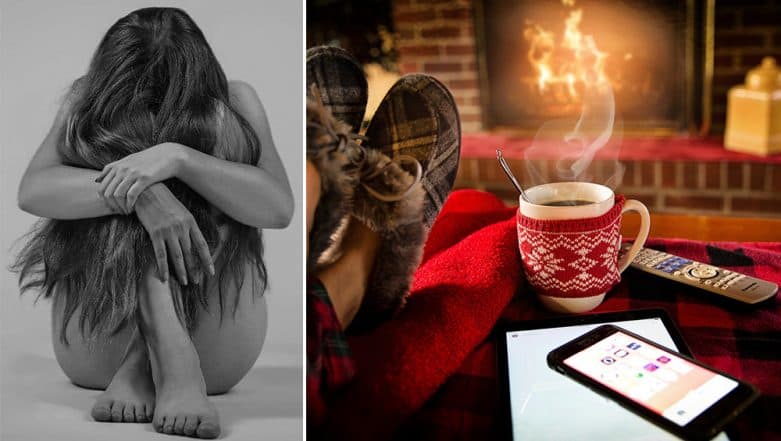 If there is one problem that the millennials today are facing is to maintain the lifestyle they actually portray in their social spheres. And having that fancy, colourful lifestyle comes at a price, which is not too affordable for most of them. But with the easy availability of credit cards, microloan services, money is available for disposable at least for some days. The cost of living keeps rising day by day and so many companies are providing microloans, with which you can ensure you have fast food on your table daily. But the downside of this is seen in China, where millennials are asked to send nudes in order to secure their loans! Lenders ask the youngsters to send naked pictures of themselves which are used as a collateral. WhatsApp 'Triple XXX' Porn Group Admin Arrested For Adding Woman, Showing Nude Pics And Videos.
In China, it is an emerging trend of "Naked Loan Services," which is just as bad as it sounds. With more and more youngsters in desperate need of money, dodgy lenders are ready to make it available, but in return of naked selfies. In any of failure to repay the amount, the money lenders threaten to leak these pictures to the person's family and friends. Some people are also charging an interest on these loans which only drives these youngsters into more debt. The more the debt involved, the more naked selfies and videos are sent across, thus forming a vicious cycle. Unable to Repay Loan, Man Murders Business Partner, Slits Wife's Throat Over Suicide Pact.
In the year 2016, about 10 GB of naked selfies of 161 young women were leaked online. All these pictures were of girls aged between 19 to 23 years who had borrowed money from the microlenders. The amount was  $1,000 and $2,000 but in order to repay it, they were involved in sexual activities, as reported by China Youth Daily. The naked loan services have become rampant in China since last year. Financial regulators are trying to crack down on these unlicensed microlenders who are running the service.
The Naked Loan Services highlights the bigger problem of youngsters going across all limits to afford a fancy meal or fashionable clothes. The cost of living keeps skyrocketing and making money available to such people reaches new lows with such advantages being taken.