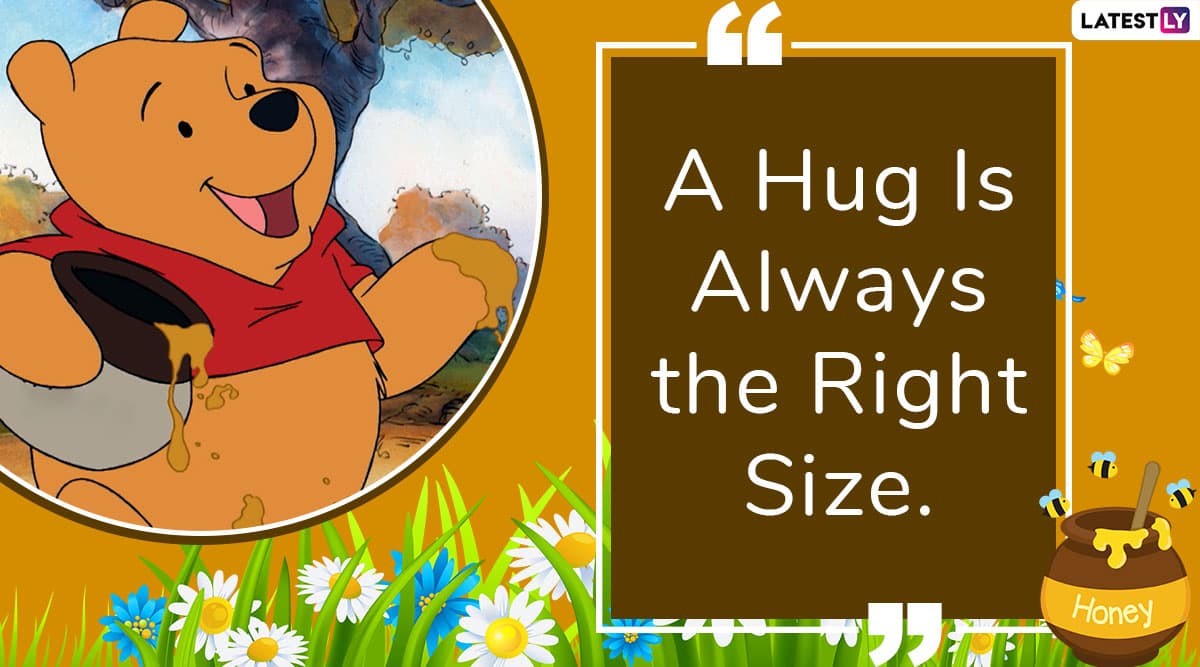 Winnie the Pooh Day is celebrated annually on January 18 to mark the birth anniversary of author AA Milne. It is one extremely dear anniversary; fans cannot bear to miss! The beloved "silly old bear" has delighted children for generations. And if you think that Winnie the Pooh, Piglet, Tigger have no relevance after a certain age, you are so wrong. Winne the Pooh quotes are meant for every stage of life. You cannot deny the famous sayings that your friendly bear had said. On the celebration of National Winnie the Pooh Day 2020, here we bring you the best 11 quotes and images by AA Milne's iconic character for every facet of life. So grab your choice of food and a pot of honey and settle in to rejoice some of the important life lessons of everyone's favourite, Winnie the Pooh. It's a Girl! Iconic Disney Character Winnie The Pooh Was Originally a Female, Know History of the Cartoon. 
British author, A.A. Milne in the 1920s created Winnie the Pooh (then spelt with hyphens, Winnie-the-Pooh). It was an instant success. The characters were based on Milne's son, Christopher Robin, his stuffed animals—Winnie the Pooh and friends Piglet, Eeyore, Kanga, Roo and Tigger and their country home in England's Ashdown Forest. After its success, Disney bought the rights in 1961 and adapted the Pooh stories, using the unhyphenated name "Winnie the Pooh" into a series of features to give a more cheerful experience of the bear. Winnie Pooh's love of the simple joys of life, eventually became one of its most successful franchises. Fancy Pooh Memes: Best and Funniest Winnie the Pooh Memes and Jokes on the Internet That Will Make You Chuckle. 
There are so many valuable things that the Pooh tales have taught us. On the occasion of AA Milne's birth anniversary, here are the best 11 quotes from the Winnie the Pooh books, movies and television shows.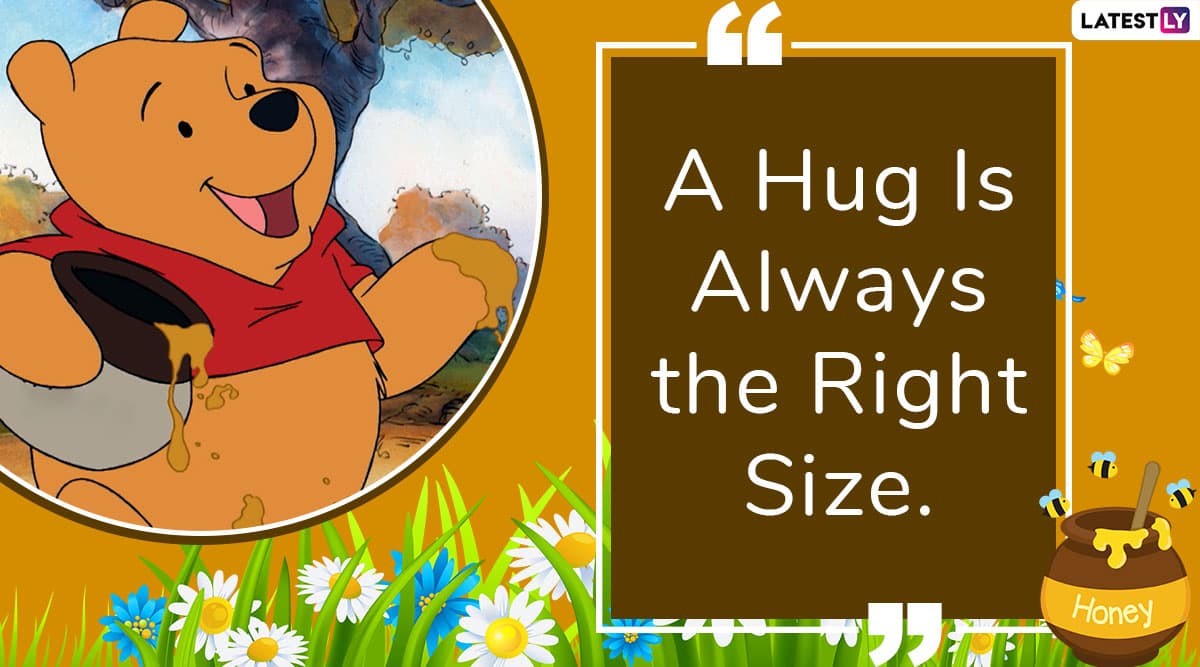 1. A Hug Is Always the Right Size.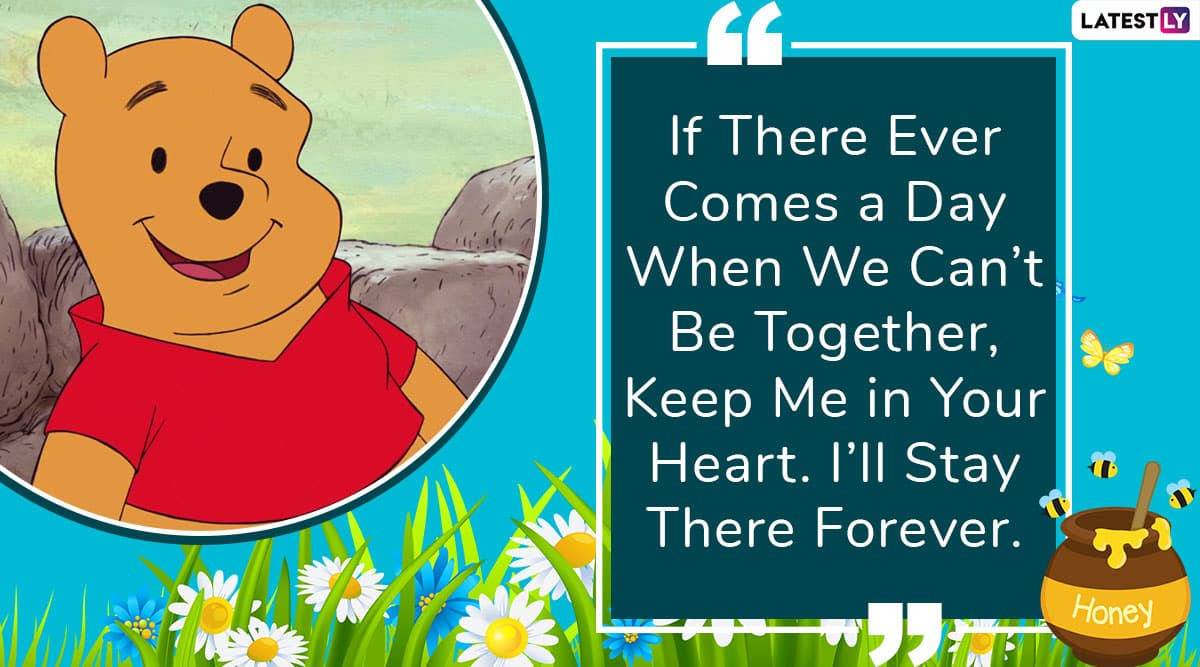 2. If There Ever Comes a Day When We Can't Be Together, Keep Me in Your Heart. I'll Stay There Forever.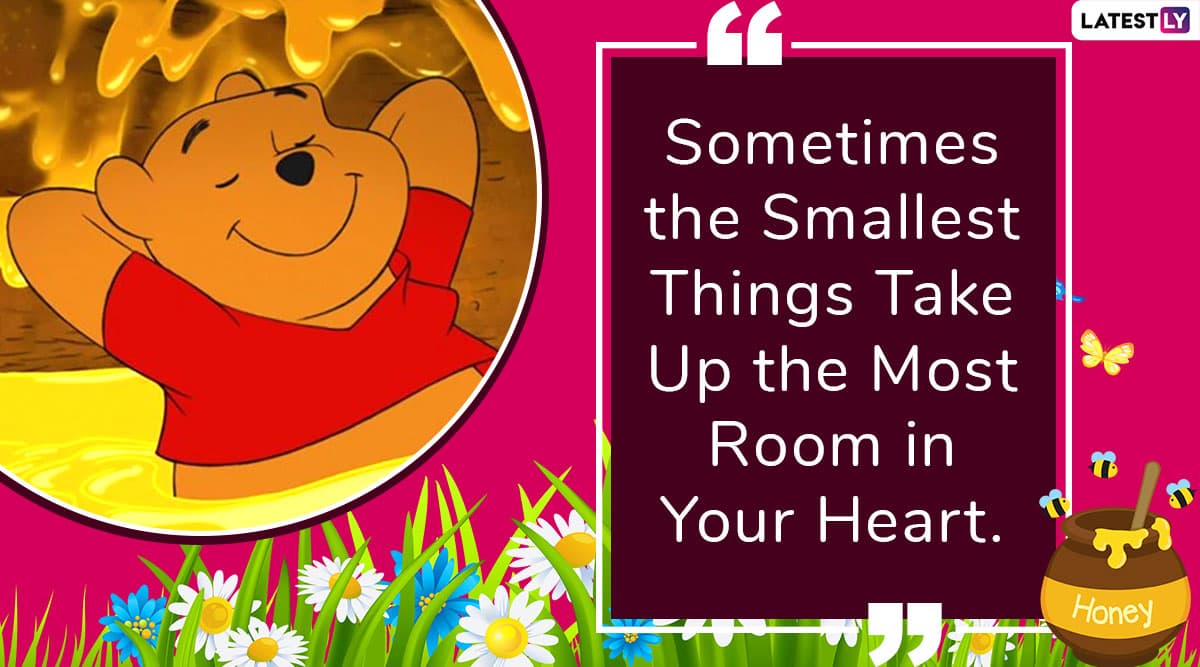 3. Sometimes the Smallest Things Take Up the Most Room in Your Heart.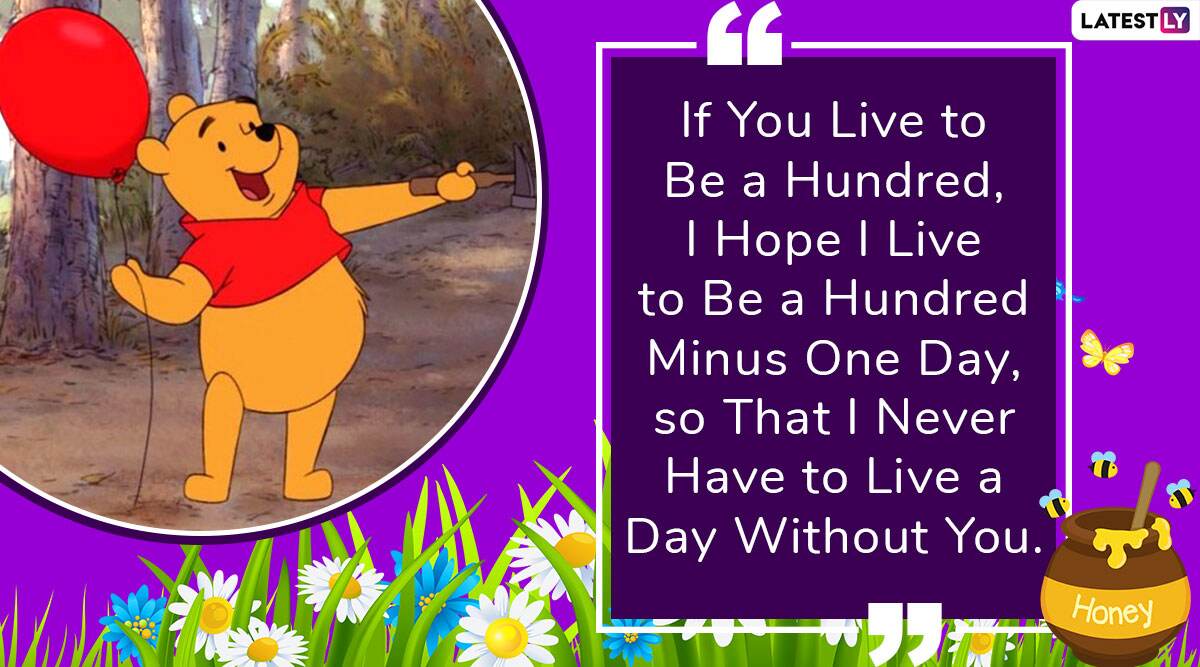 4. If You Live to Be a Hundred, I Hope I Live to Be a Hundred Minus One Day, so That I Never Have to Live a Day Without You.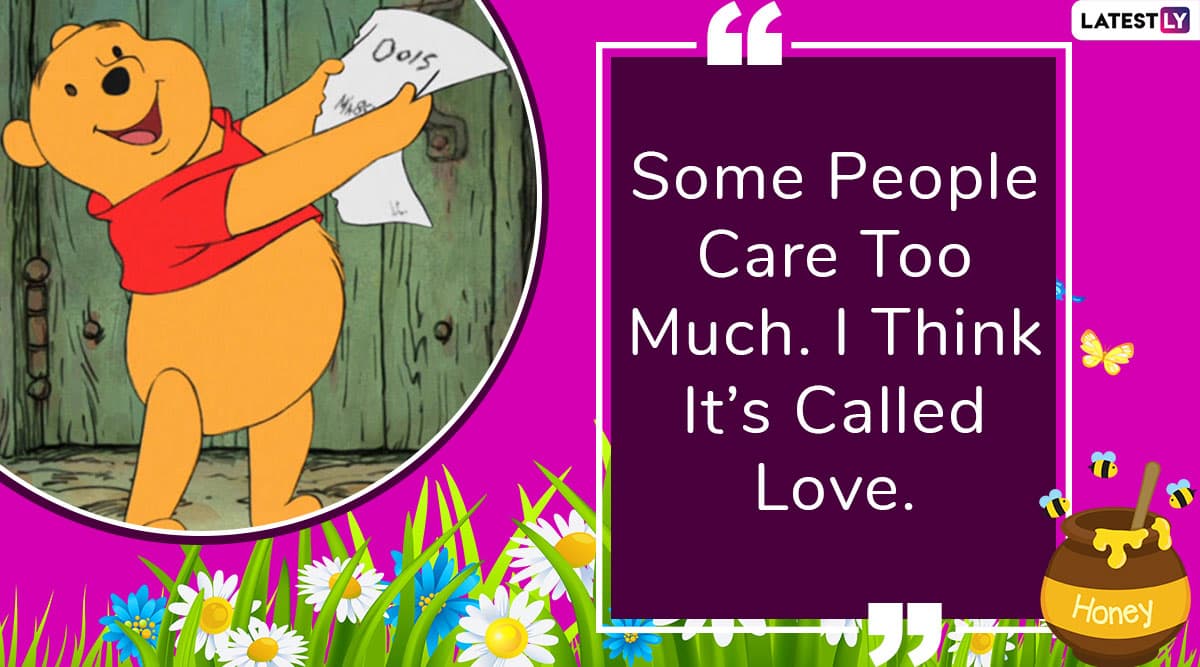 5. Some People Care Too Much. I Think It's Called Love.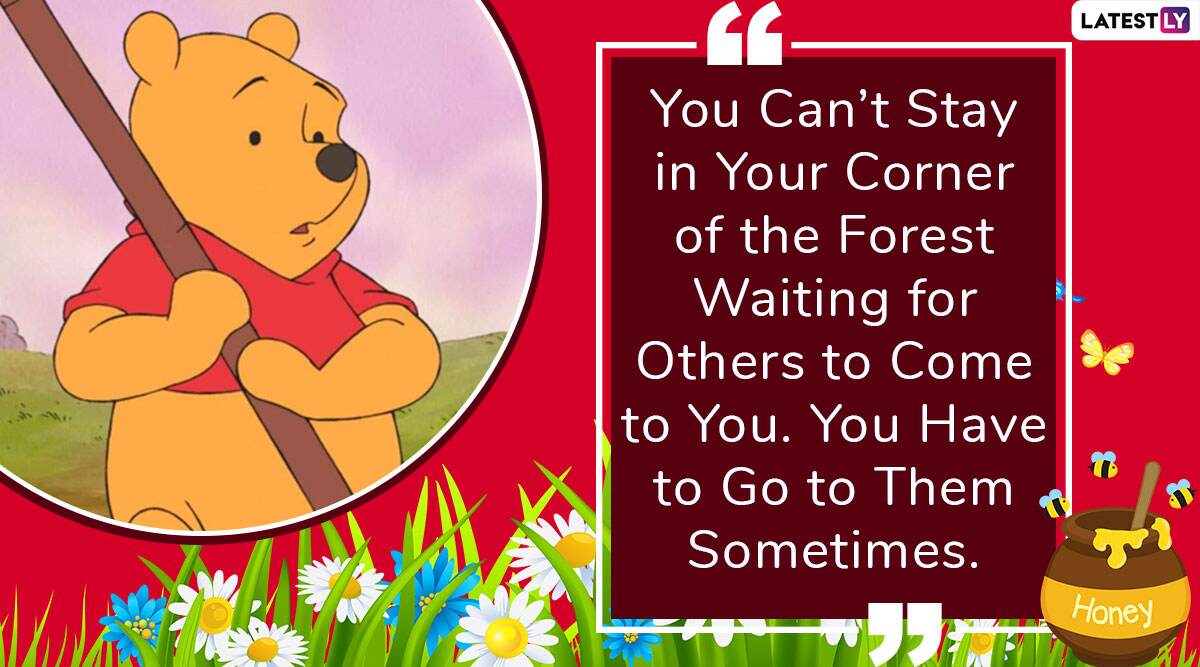 6. You Can't Stay in Your Corner of the Forest Waiting for Others to Come to You. You Have to Go to Them Sometimes.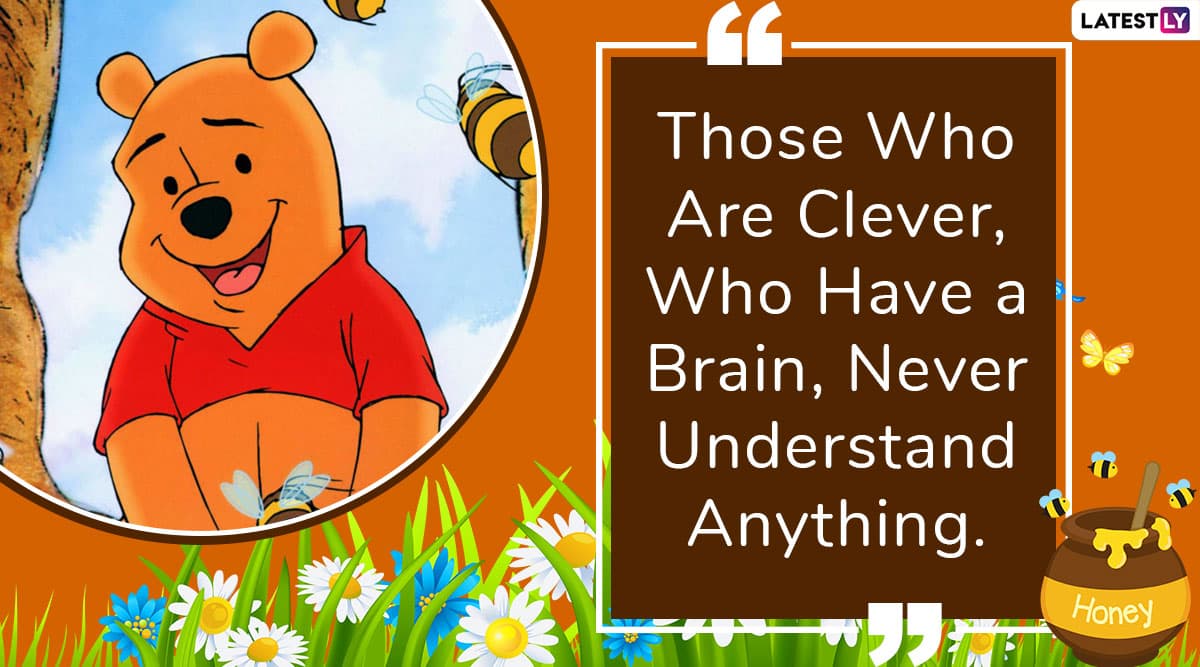 7. Those Who Are Clever, Who Have a Brain, Never Understand Anything.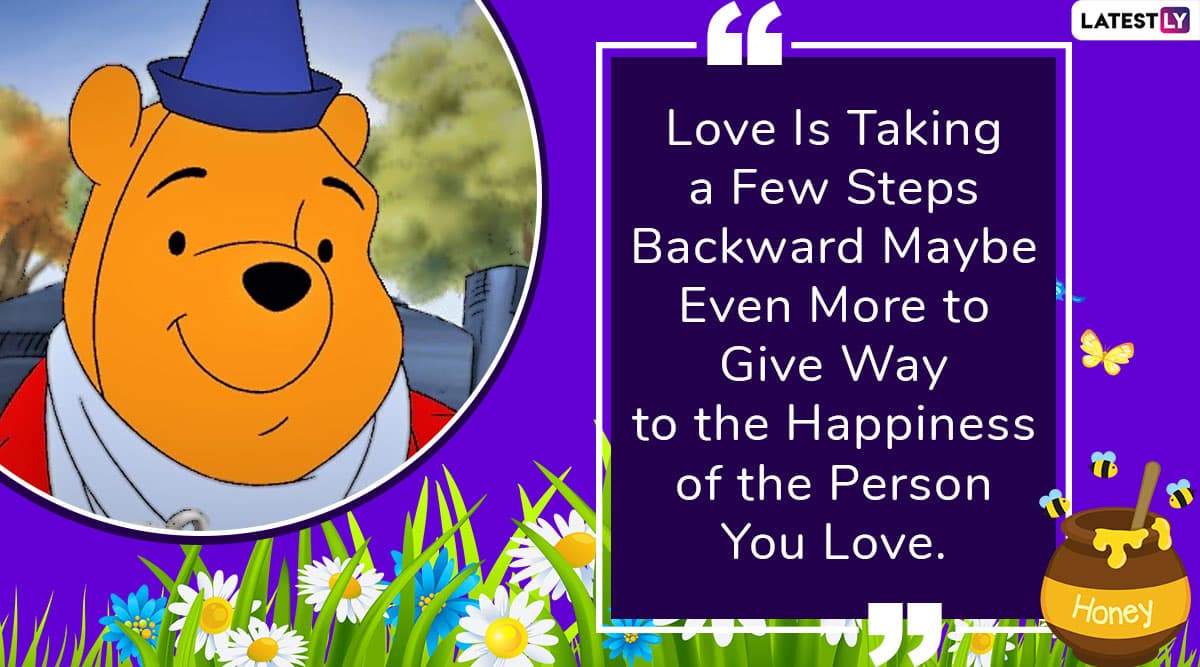 8. Love Is Taking a Few Steps Backward Maybe Even More to Give Way to the Happiness of the Person You Love.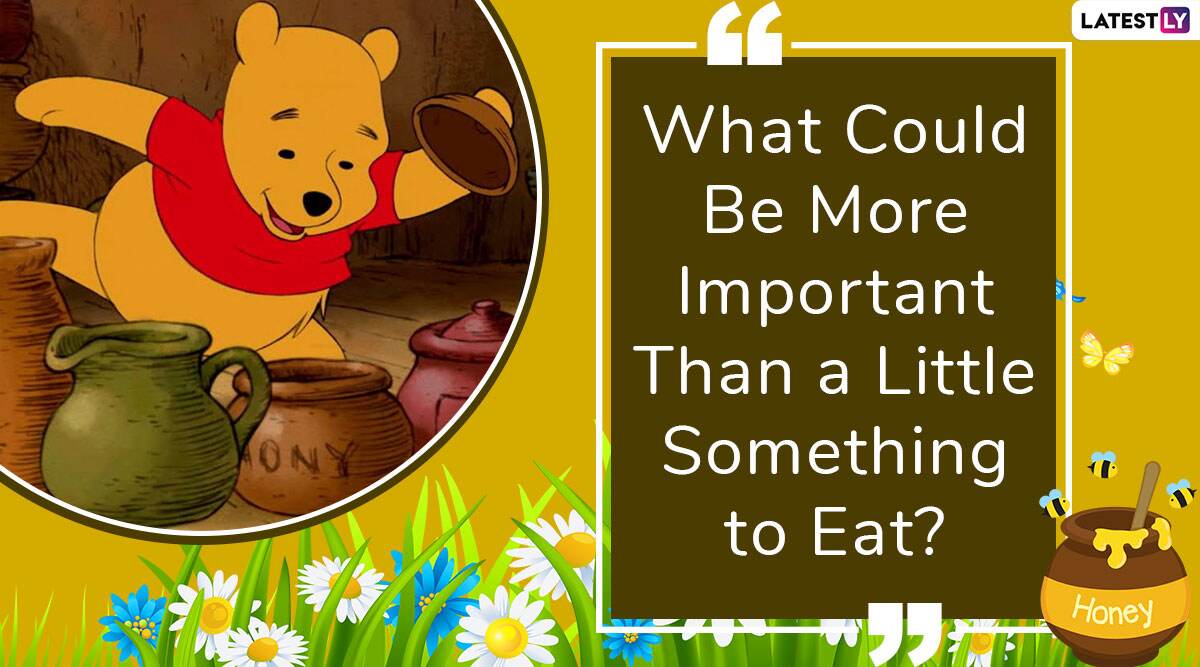 9. What Could Be More Important Than a Little Something to Eat?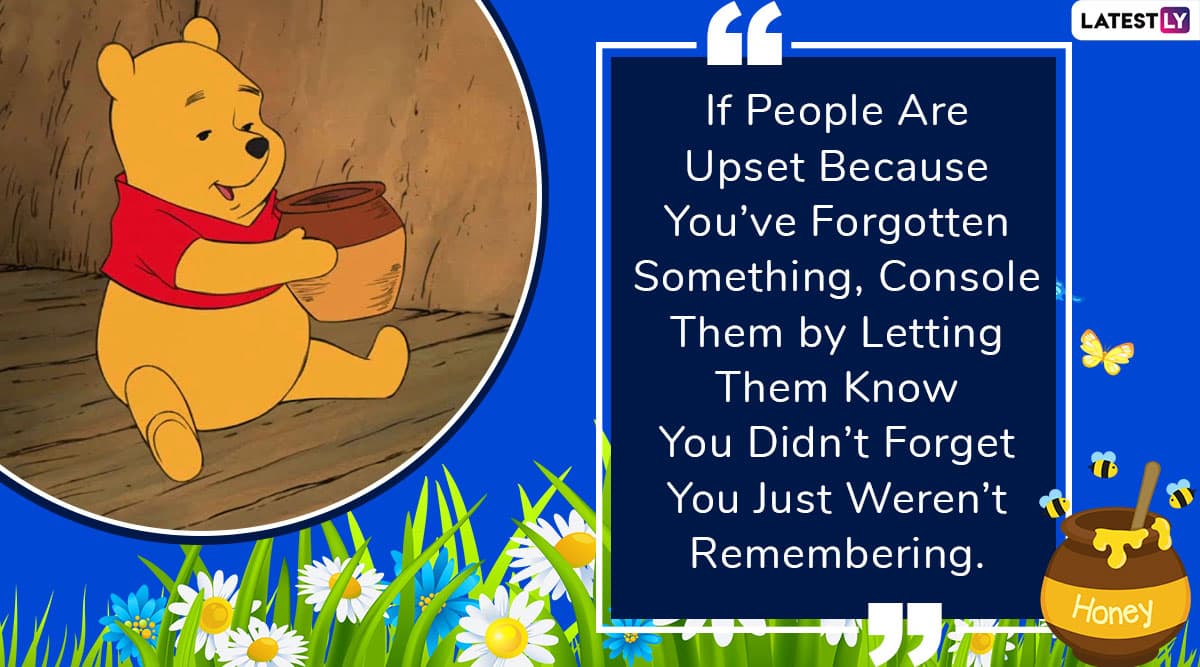 10. If People Are Upset Because You've Forgotten Something, Console Them by Letting Them Know You Didn't Forget—You Just Weren't Remembering.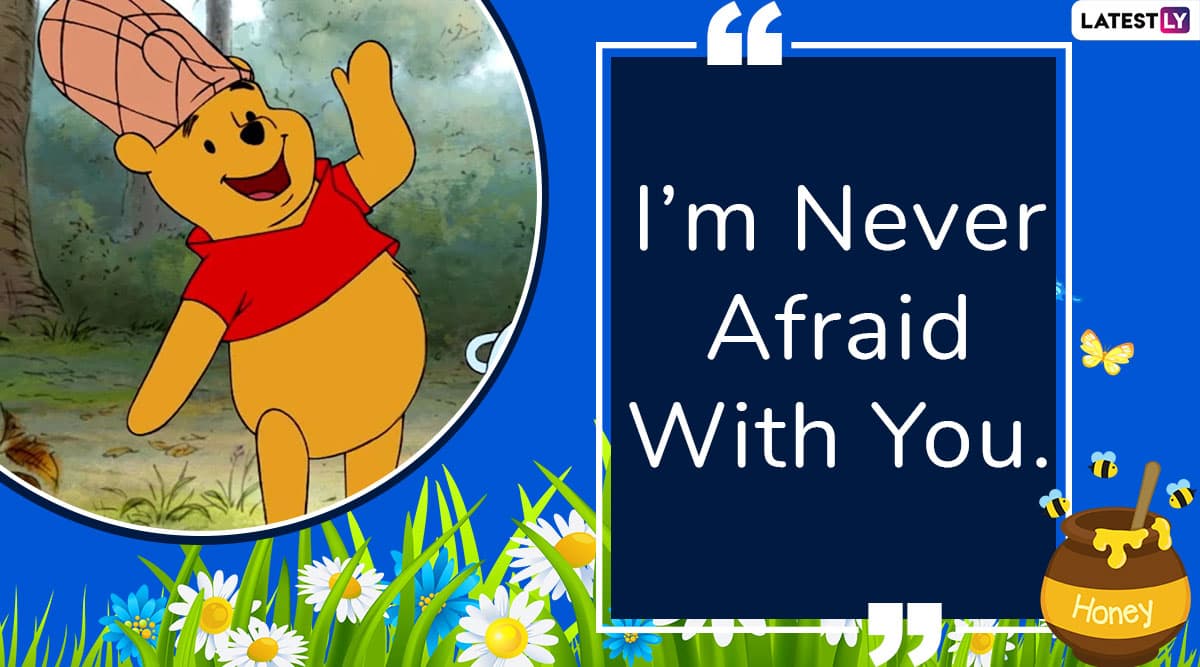 11. I'm Never Afraid With You.
Watch Video: Winnie the Pooh Quotes
Are you nostalgic? Well, we know we are! After all, a sweet dose of honey can make everything sweeter. These classic Winnie the Pooh quotes will help you look on the bright side of life. Happy National Winnie the Pooh day!