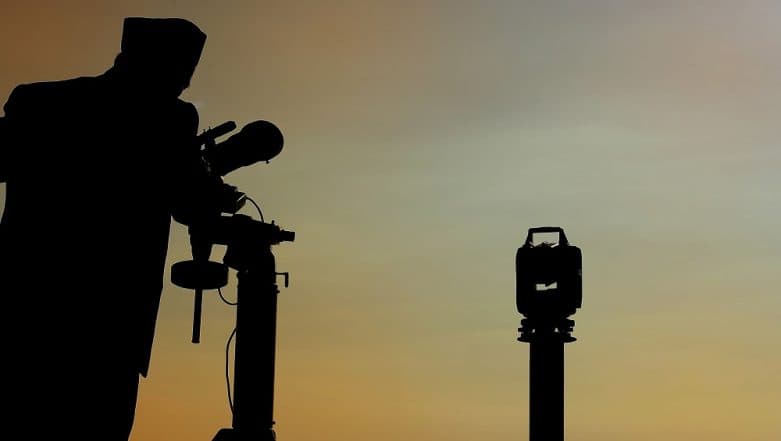 Islamabad, May 5: The Ruet-e-Hilal Committee in Pakistan will convene a couple of hours before sunset, to monitor the sighting of Ramzan moon in all parts of the nation. If the crescent is spotted, the holy month of Ramadan 2019 would commence, and the first roza or fast would be observed from tomorrow, May 6. Catch Live News Updates on Ramzan Moon Sighting in Pakistan Here.
If the crescent remains invisible, then Ramadan fasts would be observed from Tuesday, May 7. Experts are of the view that the sighting of Hilal crescent is unlikely in Indian subcontinent, as the moon was unseen in the Kingdom of Saudi Arabia and other parts of the Gulf on Saturday. Ads per the usual precedent, the lunar calendar in eastern hemisphere ticks a day after the western part of the world.
Ramzan Moon Sighting 2019 in Pakistan Live Streaming Via Geo News: Watch News Updates on Ramadan Hilal Crescent Below
Apart from Pakistan, attempts to sight the Ramadan crescent will be undertaken in neighbouring India, Afghanistan, Bangladesh, Myanmar and the Southeast Asia which includes Indonesia, Malaysia, Singapore, Thailand and Brunei.
The crescent sighting will also lead to the beginning of Taraweeh namaz - the special form of night prayers of Ramzan in which the entire Quran is recited over a period of 27 days.