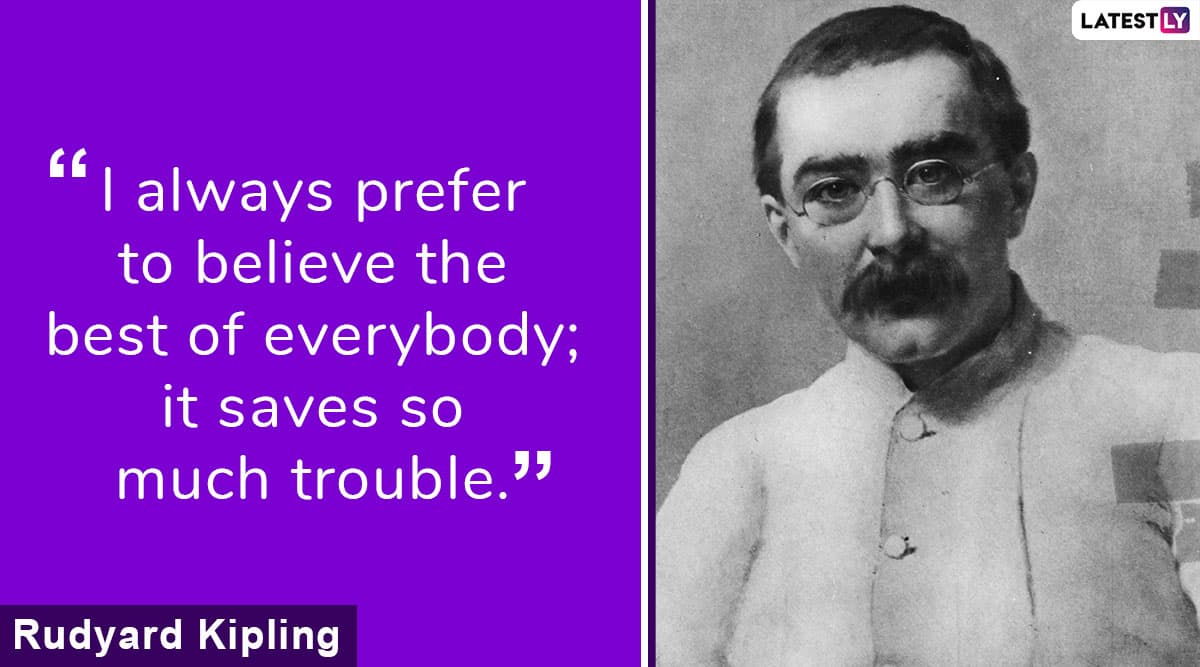 If you are someone who grew up watching or reading the brilliant work of art that is The Jungle Book, you are bound to be thankful to Rudyard Kipling. The highly-acclaimed English journalist, short-story writer, poet, and novelist, was born in India on December 30, 1865. His work in poetry, short stories and other arenas have been a favourite for millions and receives all the accolades across. Kipling, who was known for his knack of words, boasted of always having a luminous and intriguing narrative. He has given various gems in addition to The Jungle Book, like Kim, The Man Who Would Be King and stirring poems like "Mandalay", "Gunga Din", "The Gods of the Copybook Headings", to name a few. Rudyard Kipling quotes continue to strike a chord with literature enthusiasts even today. And on his 154th birth anniversary, we look at most-inspiring quotes.
Kipling was one of the most famous writers of the late 19th century and the early 20th century in the United Kingdom and his work in the literature has paved the way for him to create several records and etch his work in history. We are all well aware of the success of The Jungle Book, which continues to be remade and adapted. However, Kipling's impact on the world of literature is much more significant. He was the first English-language writer to receive the Nobel Prize in Literature. He was bestowed with this award in 1907 and was also sounded for British Poet Laureateship and knighthood, but turned them down.
While there was no questioning the brilliance of Kipling's work, a lot of his ideologies and quotes often stirred heated conversations and fuelled debates. But even in doing so, it continued to motivate great conversations. As we celebrate his 154 birth anniversary, here are some of the best quotes by the renowned writer that will give you all the feels.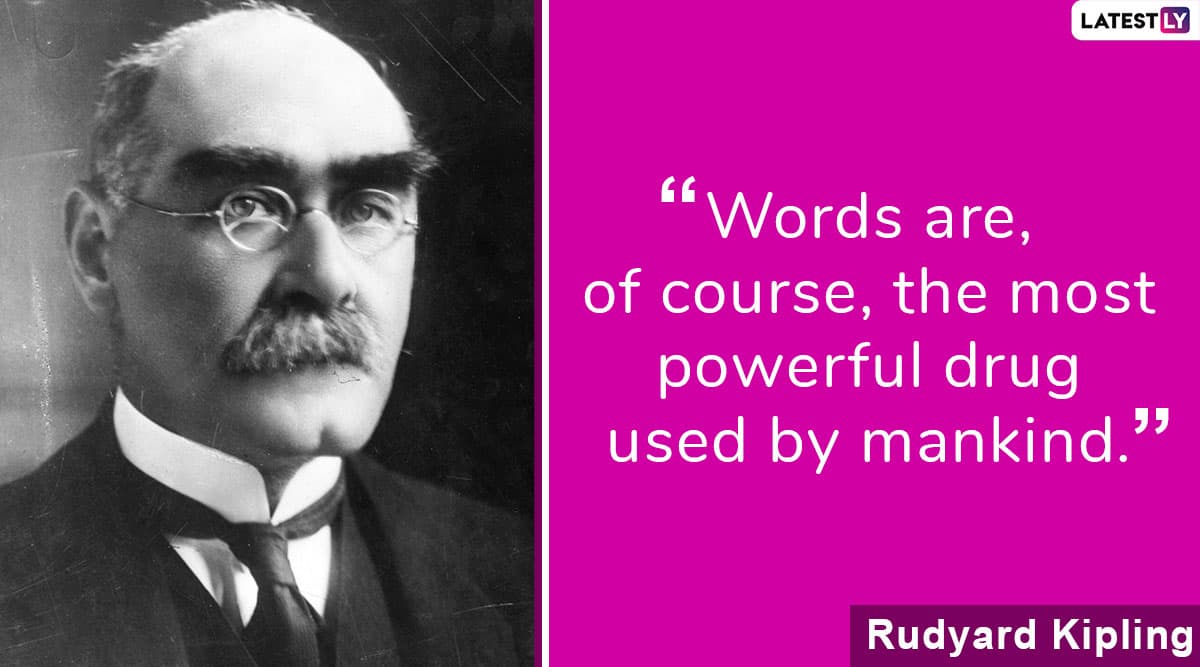 Words are, of course, the most powerful drug used by mankind.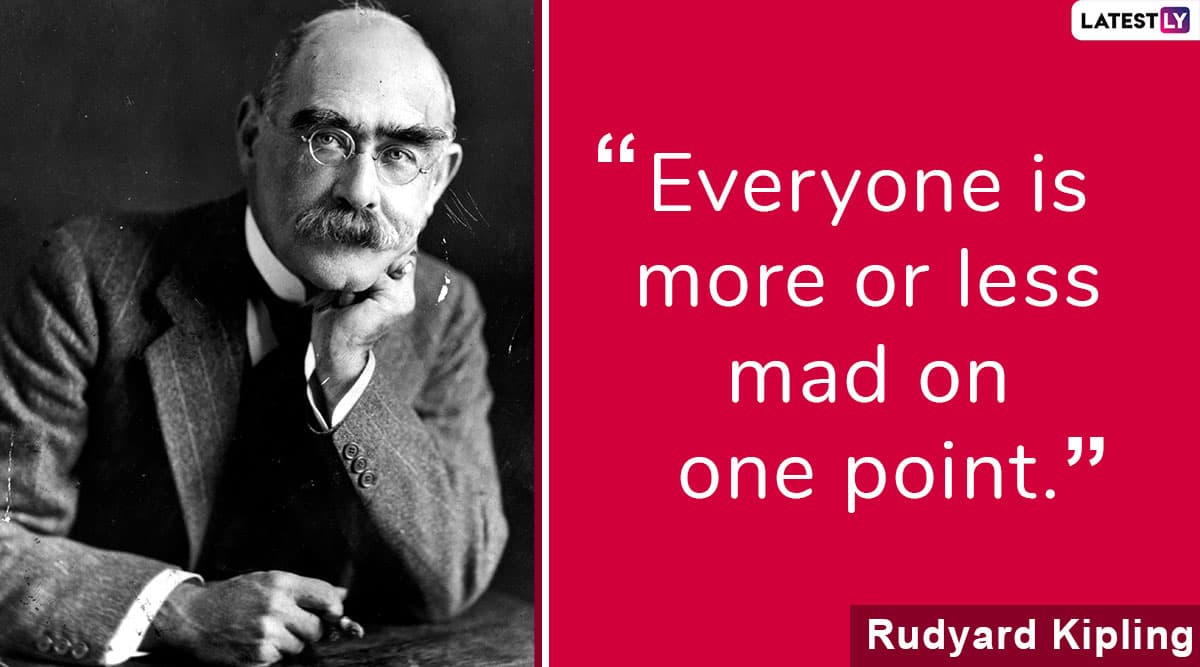 Everyone is more or less mad on one point.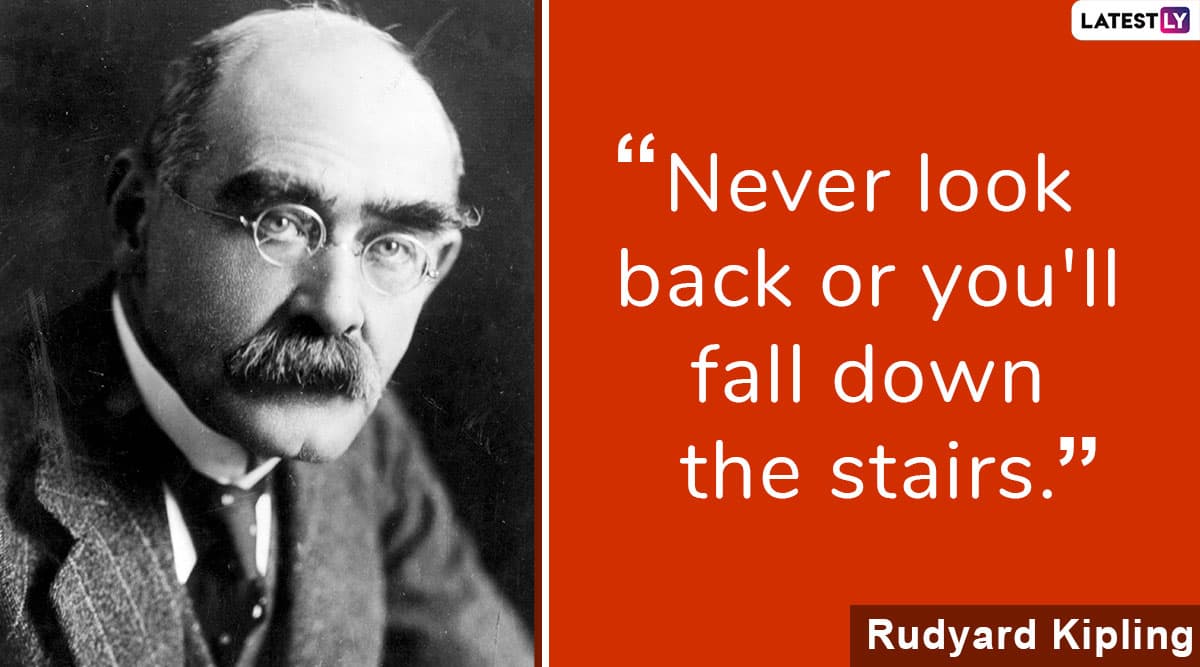 Never look back or you'll fall down the stairs.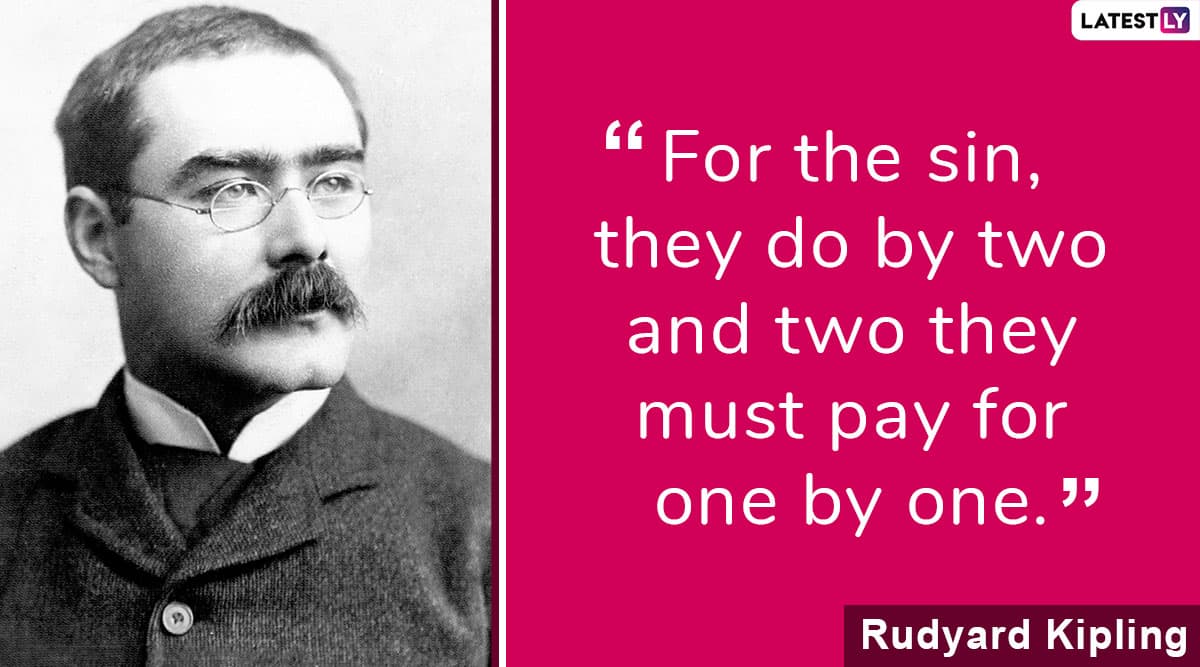 For the sin, they do by two and two they must pay for one by one.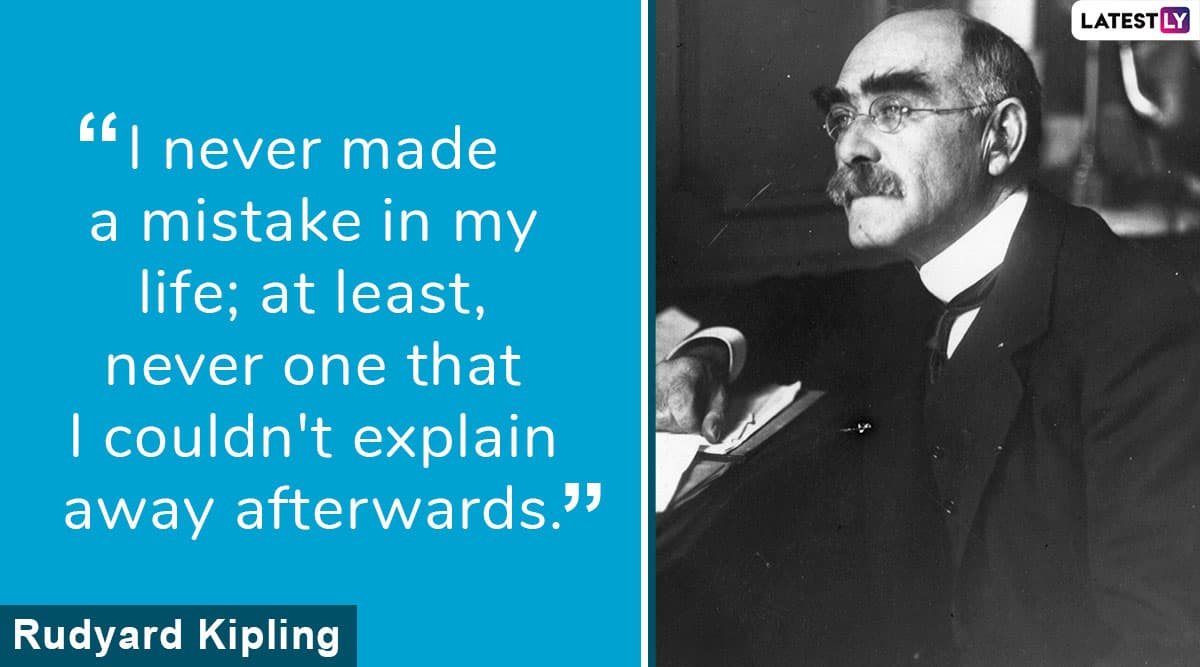 I never made a mistake in my life; at least, never one that I couldn't explain away afterwards.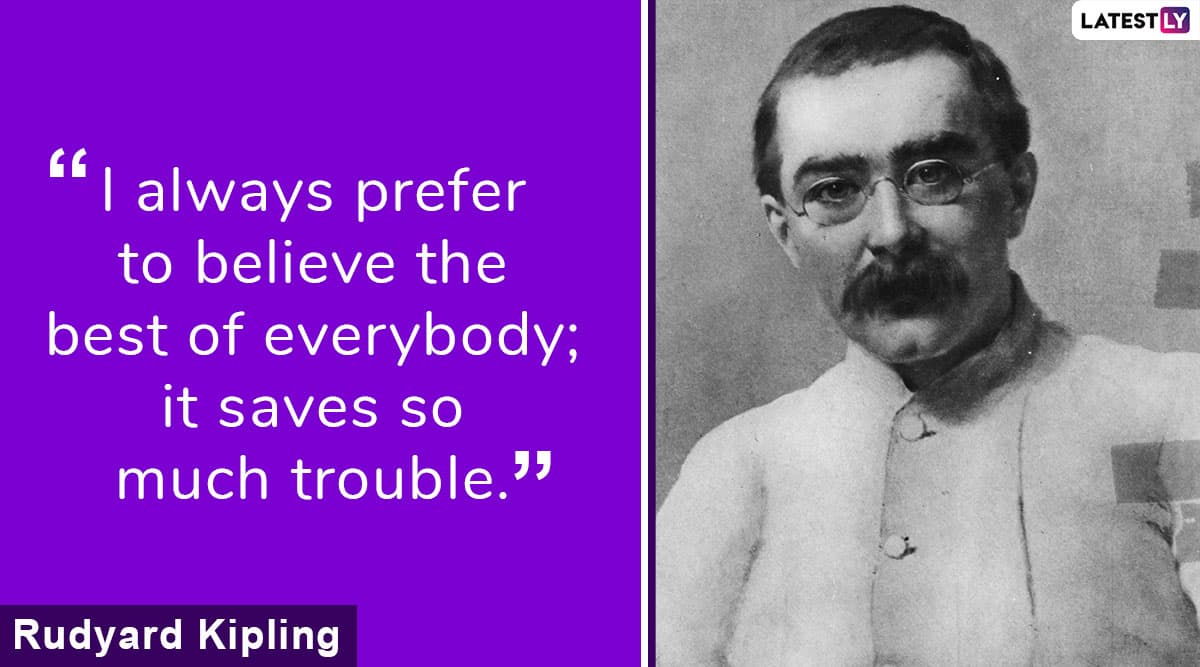 I always prefer to believe the best of everybody; it saves so much trouble.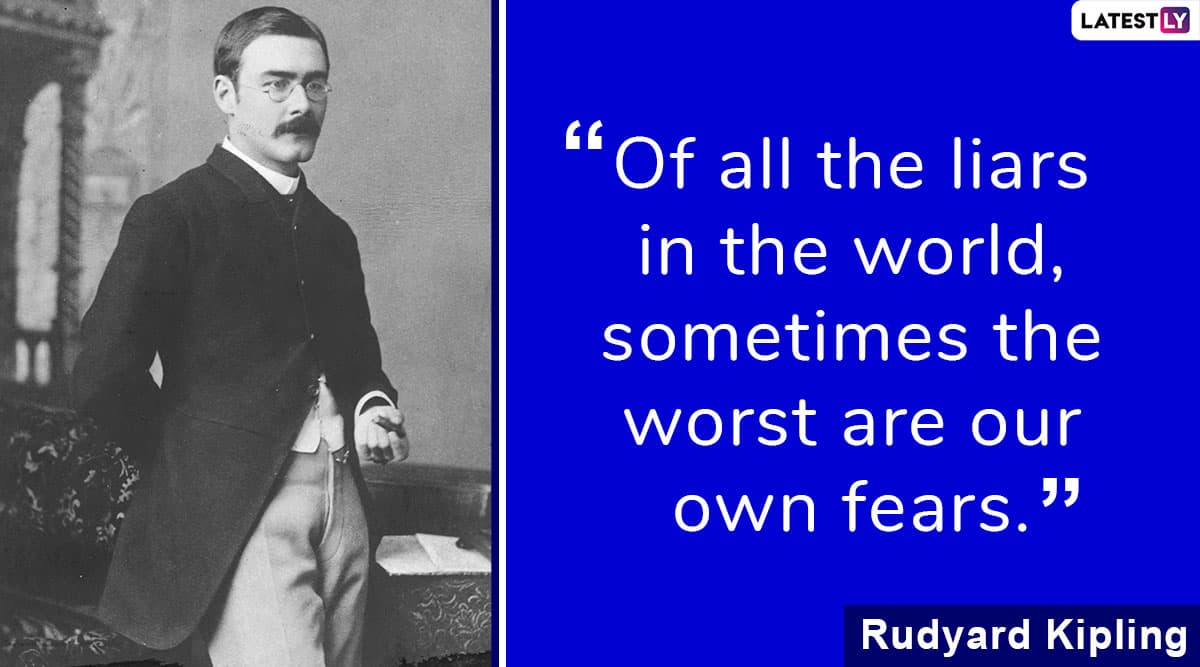 Of all the liars in the world, sometimes the worst are our own fears.
Rudyard Kipling sure had a way of leaving you stunned with the magic of words, and we hope that these quotes take you back to his brilliant work of prose and poetry!