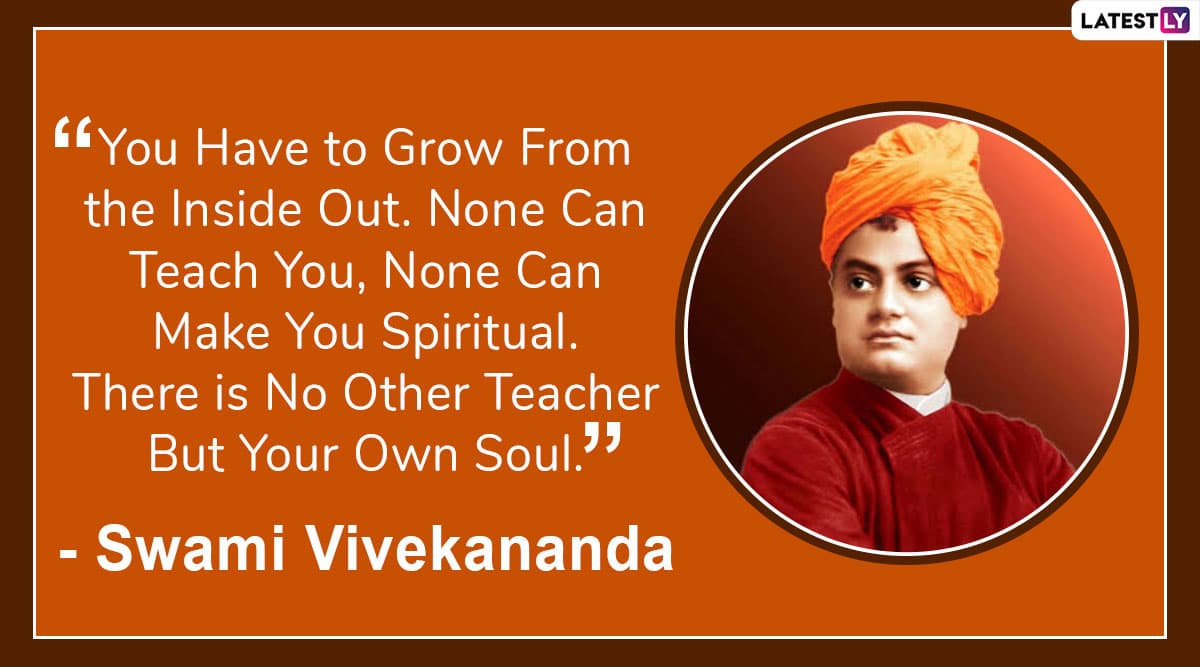 Swami Vivekananda is one of the greatest philosophers and thinkers whose teachings continue to motivate and inspire people across age groups even today.  He was born on January 12, 1863, and Swami Vivekananda Jayanti is celebrated every year on this day to celebrate the great man's birth anniversary.
Swamiji became a monk at the age of 25 and he founded Ramakrishna Mission on 1 May 1897 in Calcutta and Ramakrishna Math in Belur on 9 December 1898 on the banks of river Ganges. Vivekananda died at the age of 39 and was cremated on the banks of river Ganges in Belur. Swami Vivekananda's 117th Death Anniversary: Twitterati Pay Tributes to the Great Mind Who Continue to Inspire Generations.
On January 12, National Youth Day is also celebrated every year. In 1984 the Government of India declared this day as National Youth Day. The day is celebrated to motivate the youth and to help them face challenges and manage them. Another objective behind celebrating this day is also to make the youth inculcate the rich legacy of Swamiji's teachings.
LatestLY has curated five popular slogans by the great Indian philosopher on the occasion of Swami Vivekananda's 157th birth anniversary.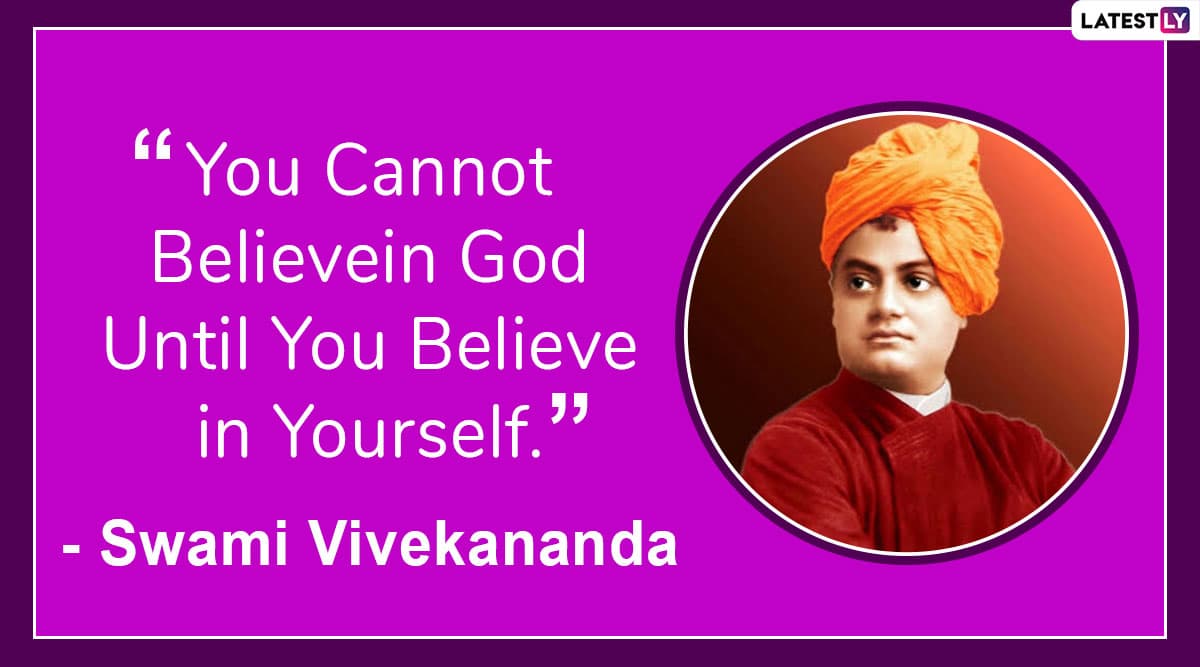 Quote Reads: You Cannot Believe in God Until You Believe in Yourself
Quote Reads: In a Conflict Between the Heart & Brain, Follow Your Heart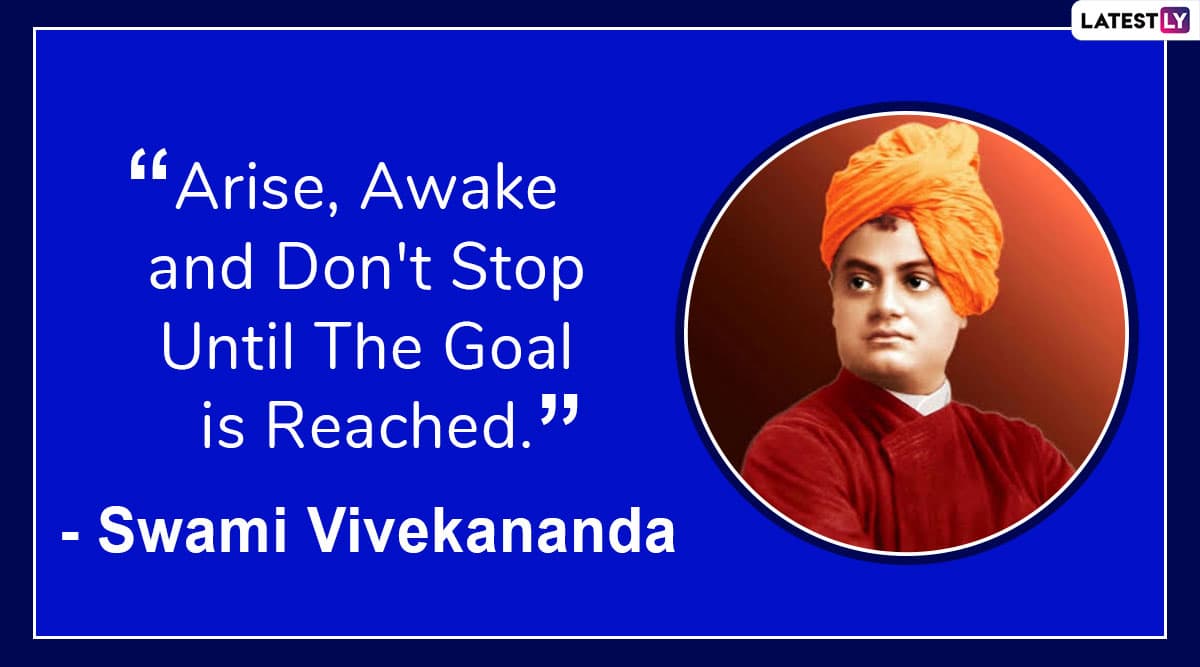 Quote Reads:  Arise, Awake and Don't Stop Until The Goal is Reached.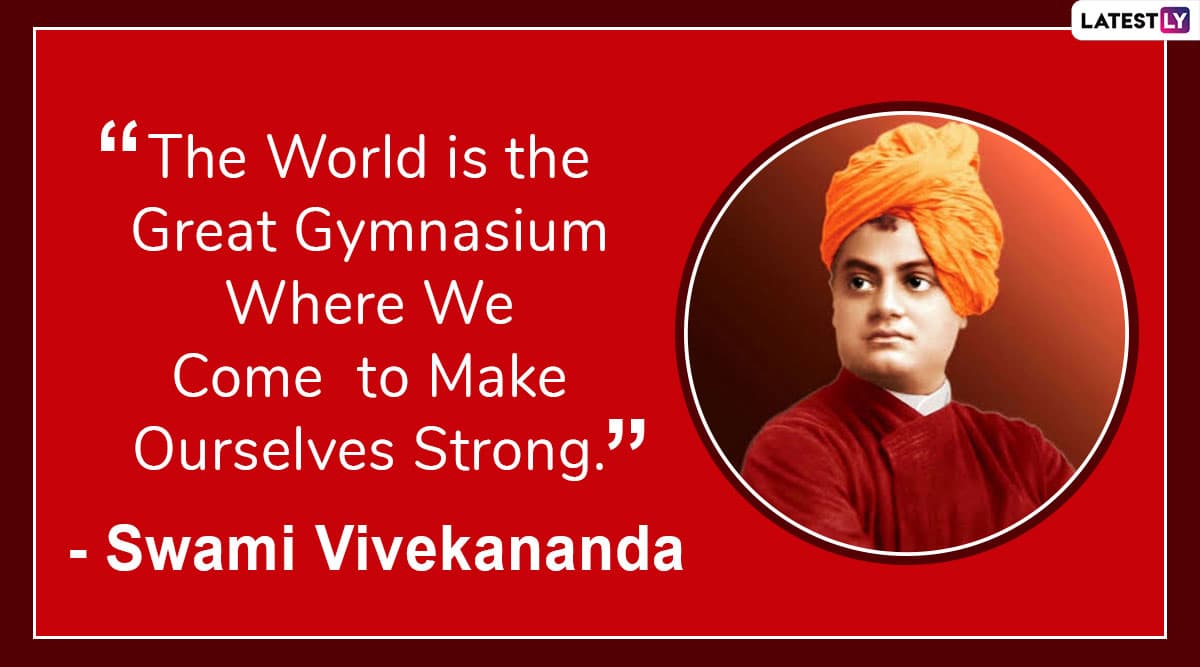 Quote Reads: The World is the Great Gymnasium Where We Come to Make Ourselves Strong.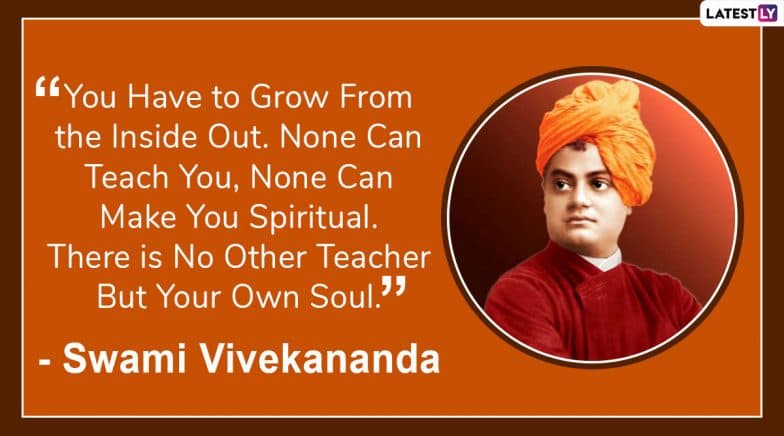 Quote Reads: You Have to Grow From the Inside Out. None Can Teach You, None Can Make You Spiritual. There is No Other Teacher But Your Own Soul.
Several events are organised every year to celebrate Vivekananda's birth anniversary, from recitations, competitions, youth conventions, fests and more are arrange to spread the values of Swamiji.