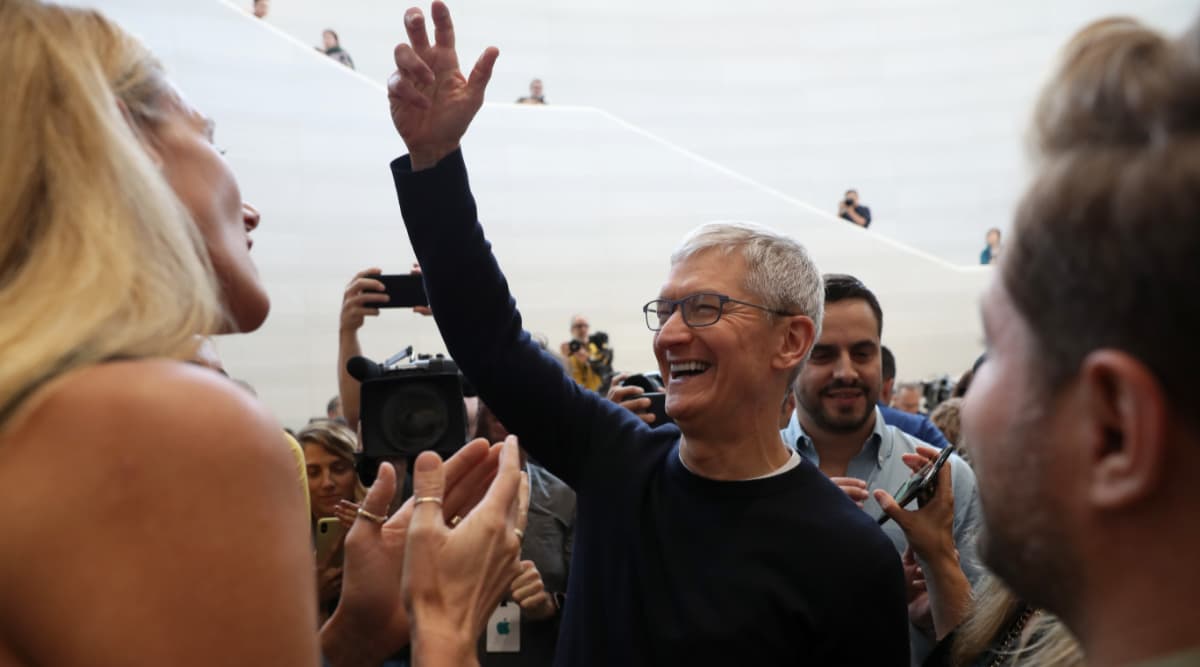 Mumbai, November 1: Timothy Donald Cook, popularly known as Tim Cook, is the Chief Executive Officer of world's most trusted electronic gadget manufacturing firm -- Apple Inc. Born on November 1, 1960, Cook succeeded Apple Inc co-founder Steve Jobs as CEO on August 24, 2011, before Jobs's death in October that year. On Friday, Cook celebrates his 59th birthday. On the occasion, here are some interesting facts about the leader of the iPhone giant.
Considered to be one of the smartest American business executives and industrial engineers, Cook made over the $15 million in 2018, which was an increase of nearly 22 percent than in 2017. Reports state that Tim Cook's net worth is estimated to be $625.37 million. Despite this achievement, Cook is a lot less wealthy than leaders of other corporations like Facebook, Amazon or Alphabet says Securities and Exchange Commission filing. Bill Gates 64th Birthday: Net Worth And Facts About World's Richest Man.
A post-graduate in business administration (MBA) from Duke University's Fuqua School of Business in 1988, Cook comes from a middle-class family in United States' Alabama and grew up in nearby Robertsdale. His father Donald was a shipyard worker, while his mother Geraldine worked at a pharmacy. Cook earned his Bachelor of Science (B.S.) in industrial engineering from Auburn University in 1982 and moved to Duke University for his MBA.
Before joining Apple as Senior Vice President for worldwide operations in 1998, Cook spent 12 years in IBM's personal computer business. Later, he got the opportunity to serve as the director of North American fulfilment for the same firm. After this, he joined Intelligent Electronics as the Chief Operating Officer of the computer reseller division and then moved at Compaq for six months in 1997 as the Vice President for Corporate Materials. Bill Gates Turns 64 Today, Here's Few Business and Life Lessons to Learn From Microsoft Founder.
Interesting Facts about Tim Cook:
1) Tim Cook was paid $15,682,219 in 2018, which doesn't include $121 million in Apple stock that vested last year. The basic salary of Cook is $3 million, while he gets $12 million in incentives for hitting performance goals related to sales and operating income. Also, he gets paid $294,082 for his private jet fare.
2) Cook was included in the annual issue of 2012 Time Magazine as "100 Most Influential People in the World" list.
3) Tim Cook became the first chief executive of a Fortune 500 company to come out as gay in 2012 publicly.
4) Apart from Apple, Cook also serves on the boards of directors of Nike, Inc. and the National Football Foundation. He is a trustee of Duke University too.
5) Apple Inc CEO lives in a 2,400-square-foot, relatively modest home in Palo Alto, California.
6) Loves spending time outdoors, often seen hiking and riding his bicycle in his free time.
7) Owns a reputation as a demanding boss, and known for hosting marathon meetings and emailing employees "at all hours".
Cook is known for his innovative approach and was the architect behind iPod Nano, iPhone and iPad components. His decisions to close factories and warehouses, and replace them with contract manufacturers resulted in keeping costs under control and generated huge profits for Apple.