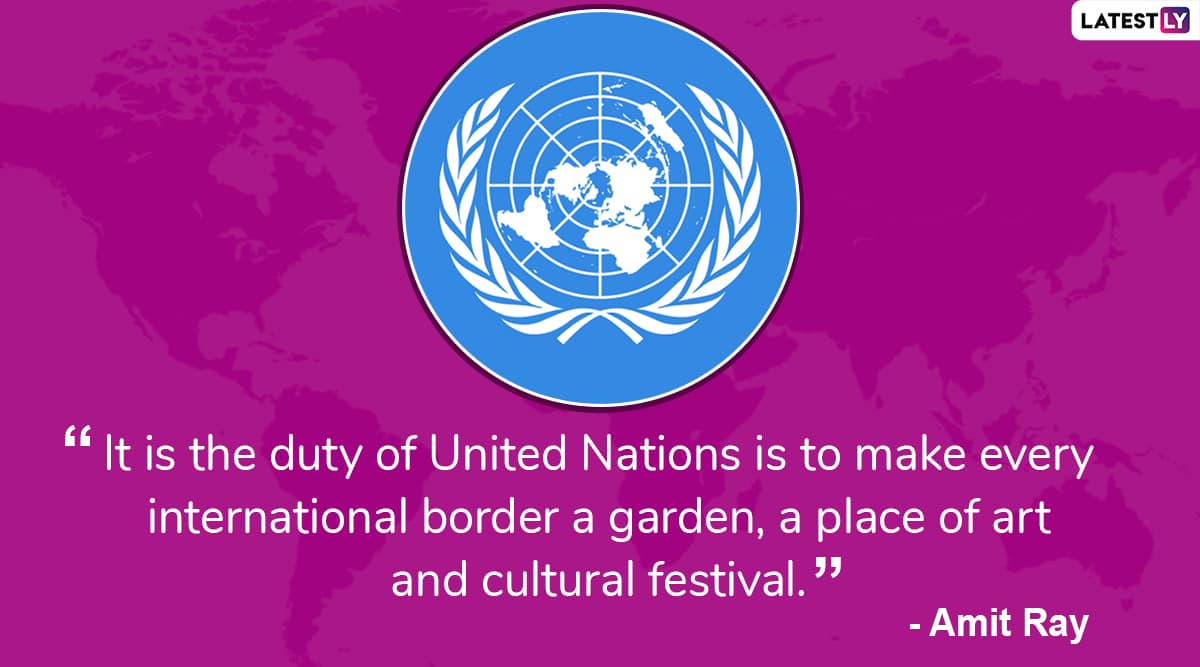 The United Nations (UN), an intergovernmental organization responsible for maintaining international peace and security among the nations was formed on October 24, 1945. And to commemorate the anniversary of this formation, each year October 24 is marked as United Nations Day. It is a day dedicated to highlighting the aims and achievements of the UN and gain support for its work. From its establishment, it is the largest, most familiar, most internationally represented and most powerful intergovernmental organization in the world. So on this day, we have made a collection of some quotes about the UN which praise the organisation and puts a focus on its aim of achieving world peace. You can also send these quotes and images to your friends and spread awareness about the UN.
United Nations has six principal organs which look into various departments like along with numerous other specialised agencies, NGOs which are associated with it and work globally. Over 193 member states are a part of the United Nations. The main objective of forming this body are peacekeeping and security, human rights, economic development, humanitarian assistance among many others. It also looks into environmental issues since 1972. This year's theme of UN Day is "Our Planet, Our Future."
United Nations Quotes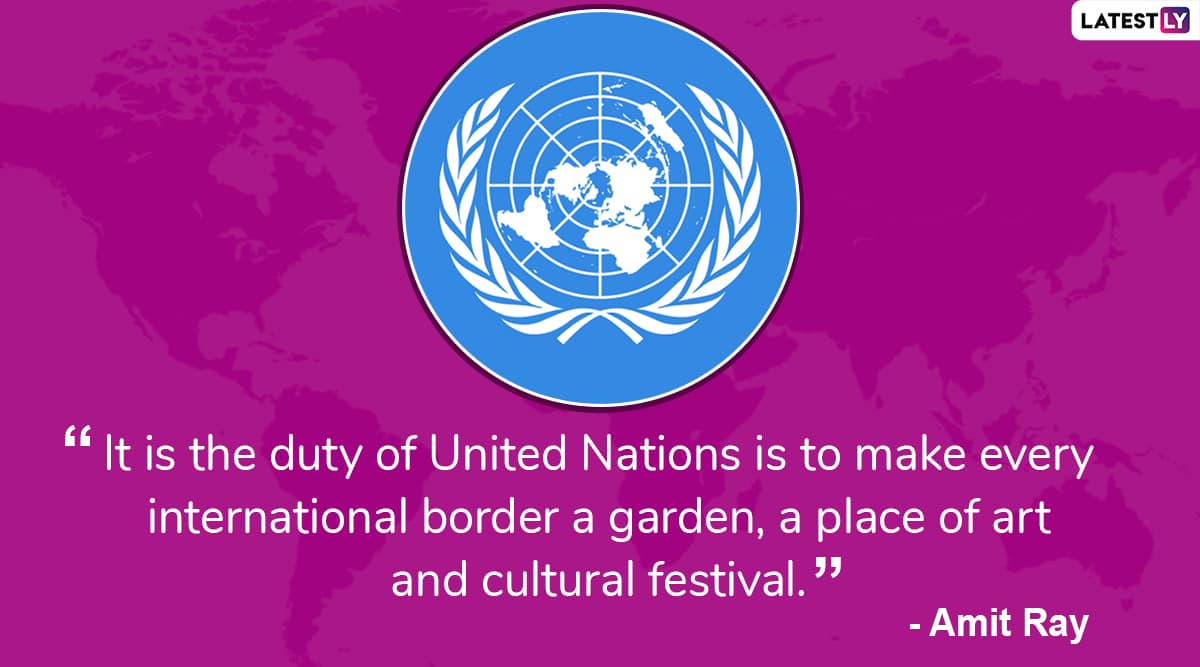 Message reads: "It is the duty of United Nations is to make every international border a garden, a place of art and cultural festival."– Amit Ray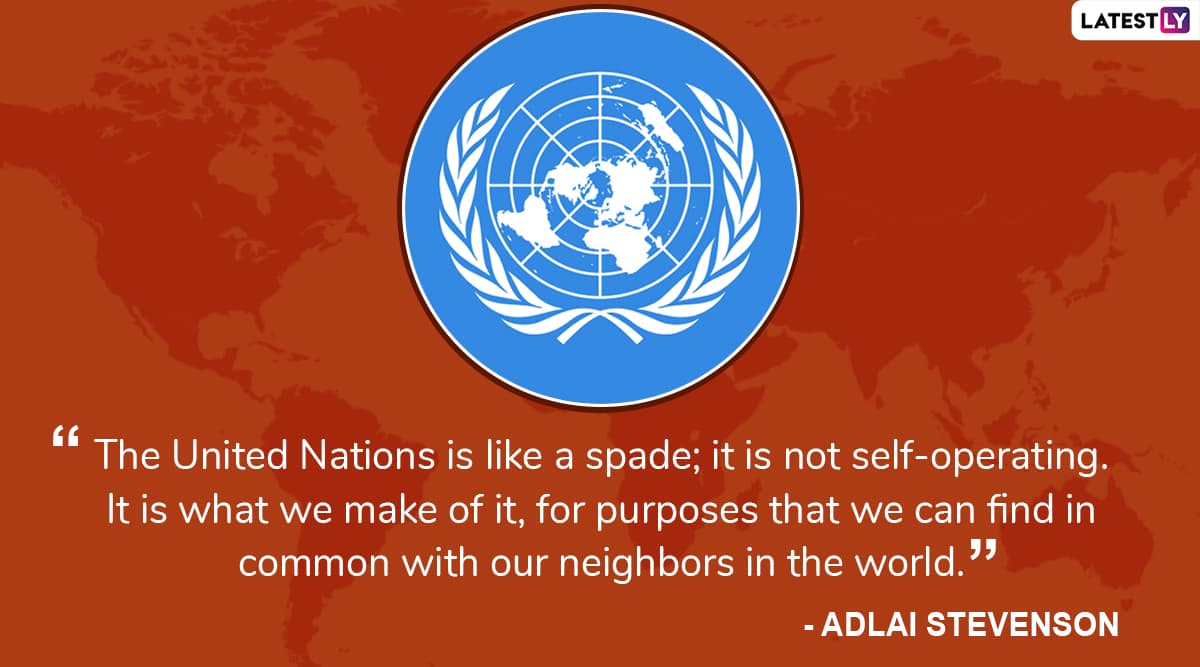 Message reads: "The United Nations is like a spade; it is not self-operating. It is what we make of it, for purposes that we can find in common with our neighbors in the world." – Adlai Stevenson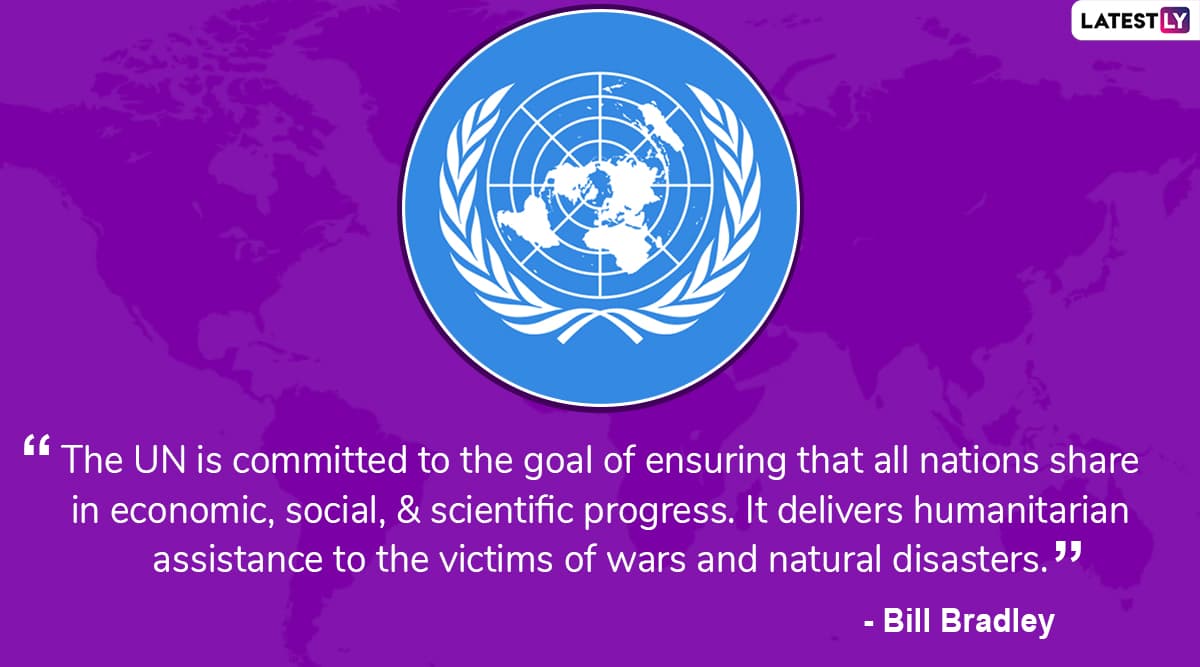 Message reads: "The UN is committed to the goal of ensuring that all nations share in economic, social, & scientific progress. It delivers humanitarian assistance to the victims of wars and natural disasters." –Bill Bradley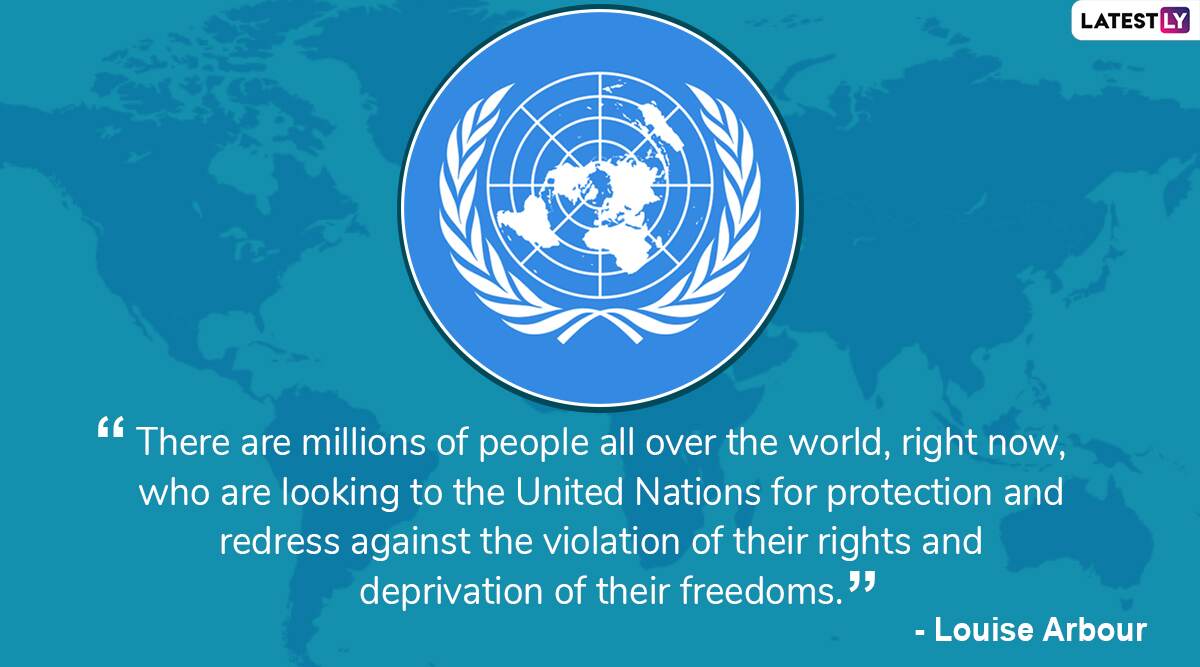 Message reads: "There are millions of people all over the world, right now, who are looking to the United Nations for protection and redress against the violation of their rights and deprivation of their freedoms." – Louise Arbour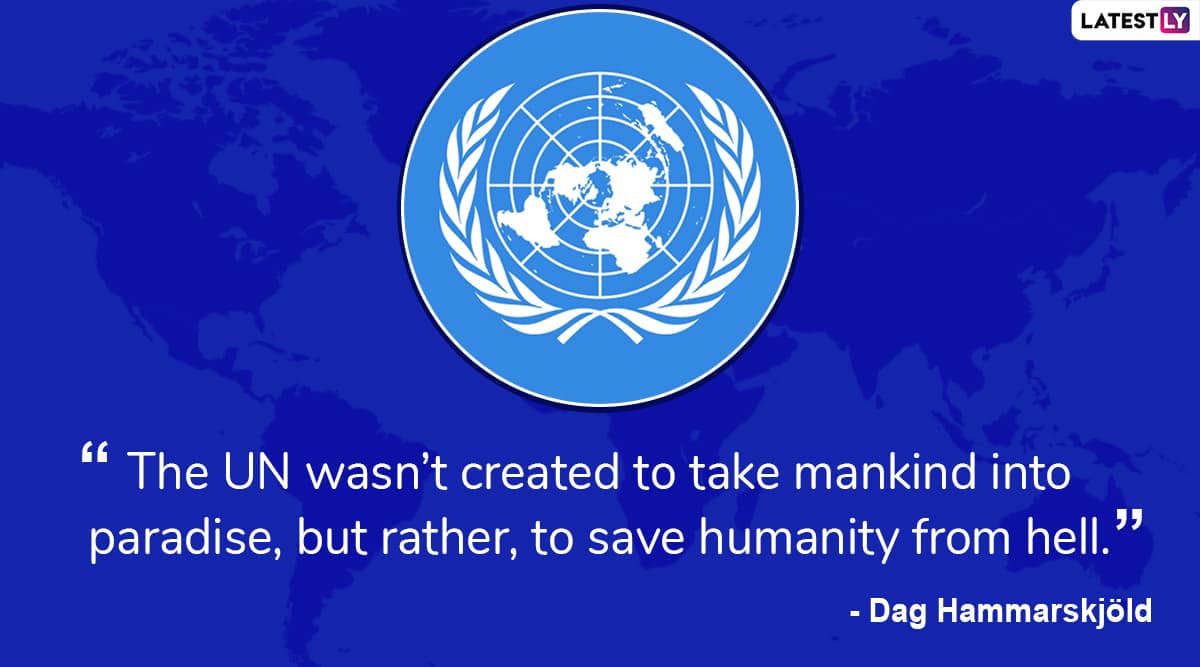 Message reads: "The UN wasn't created to take mankind into paradise, but rather, to save humanity from hell." - Dag Hammarskjöld
All of the above quotes appreciate the organisation and the good deeds the United Nations has been doing through various campaigns in different countries. To mark this day, several meetings, discussions are held which look at the past achievements and future goals.