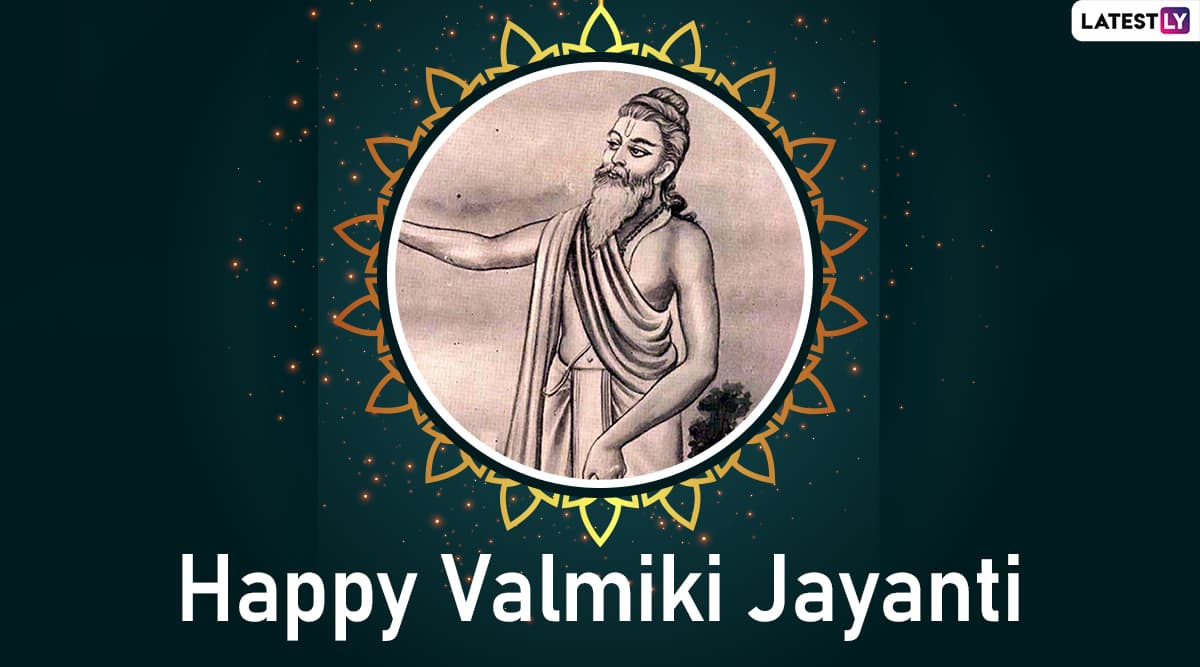 This year, the Valmiki Jayanti or Balmiki Jayanti, which celebrates the birthday of the writer of Hindu epic Ramayana, is being celebrated on October 13, 2019. Valmiki Jayanti is a day of celebration and the sage is worshipped by the Valmiki samaj or sect this day. Considered as the author of the epic Indian poem, Ramayana, Maharishi Valmiki is worshipped as an avatar of God by the members of the Balmiki sect. The real name of Valmiki is Ratnakara. He was named as Valmiki as he came out of a Valmika which means ant-hill in Sanskrit. Valmiki's transformation from a dacoit to a sage also makes for an interesting story in itself. Valmiki Jayanti 2019: Interesting Facts About Maharishi Valmiki, The Author of Ramayana.
Although the Ramayana has multiple versions and has been written by various writers in different Indian languages, it is Valmiki's version which is regarded as most ancient and popular. The Valmiki Ramayana is dated between 500 BCE to 100 BCE. It contains beautiful verses and chronicles the life of Hindu deity Lord Ram. The Ramayana has various long and beautiful quotes and was originally written in Sanskrit.
Below Are 5 Short Quotes by Valmiki That Highlight His Philosophical Side
1. Valmiki on Love and Separation
2. Valmiki on Grooming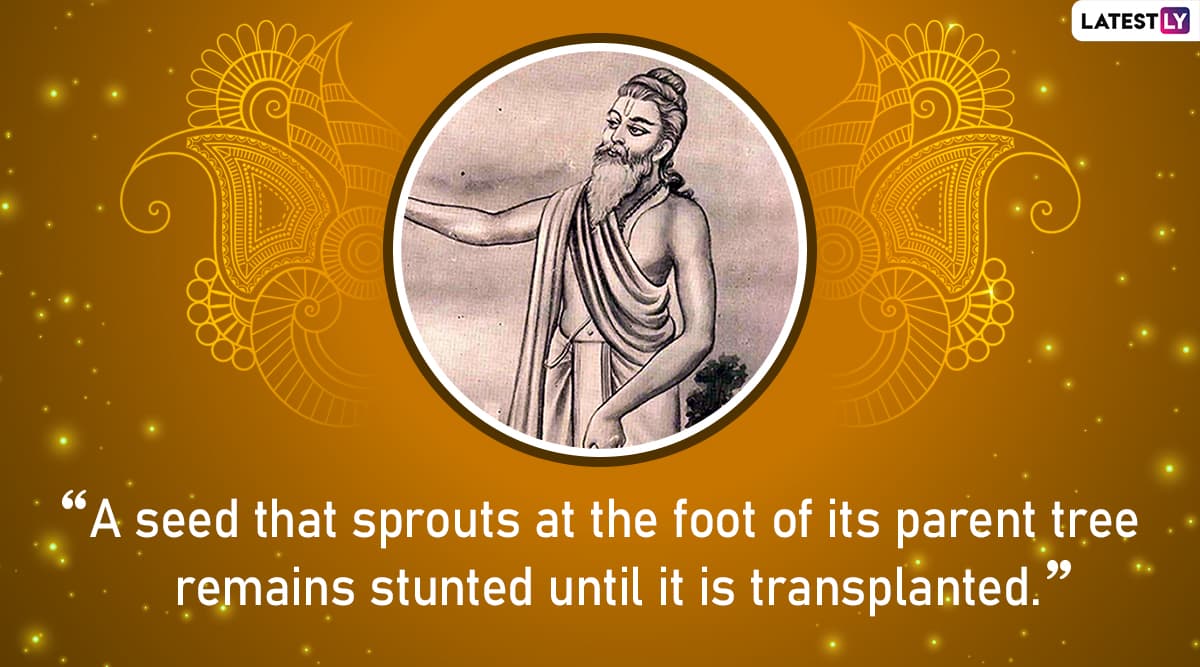 3. Valmiki on 'Final Time'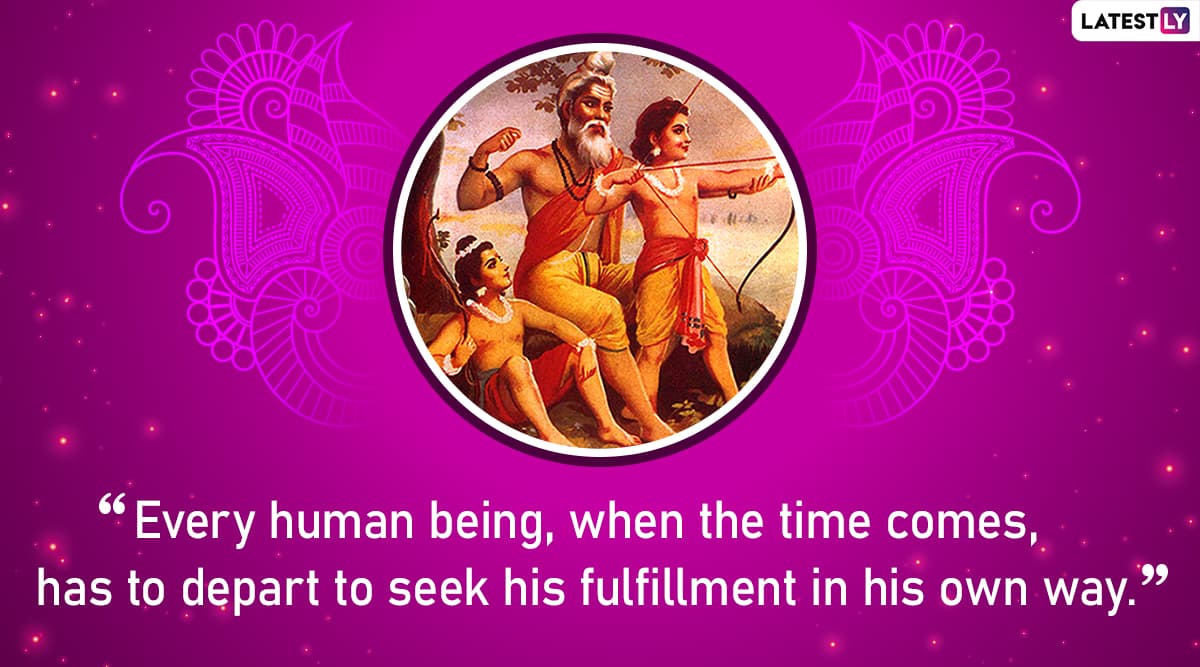 4. Valmiki on Acceptance of Fate
5. Valmiki on Himself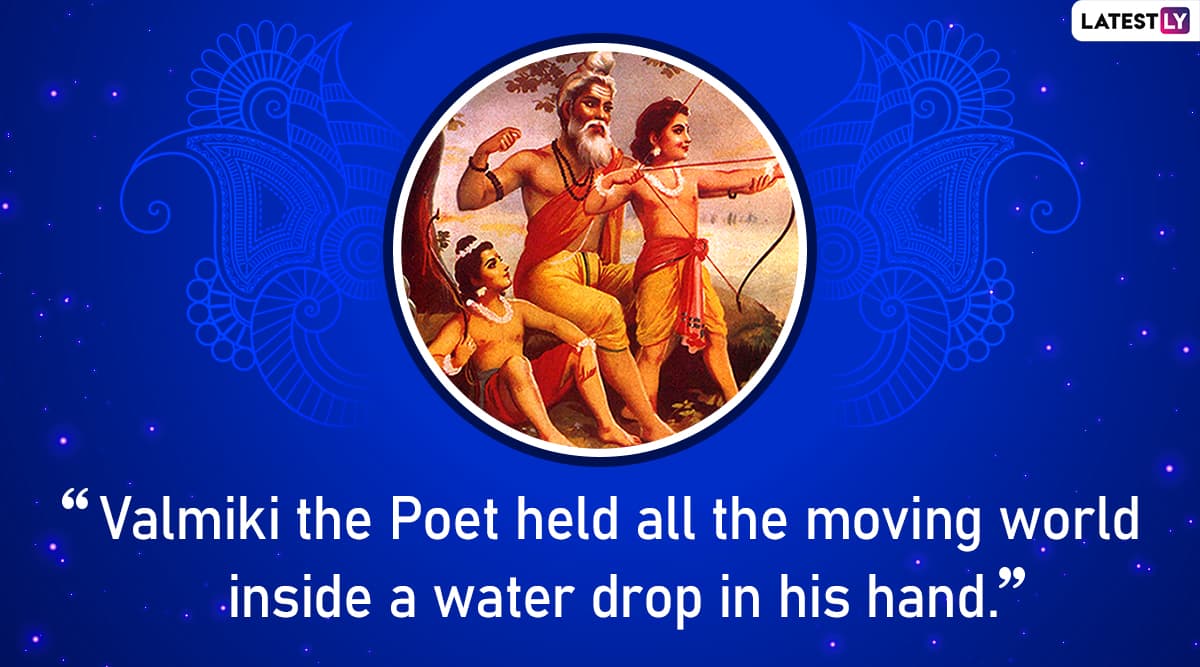 The revered poet is said to have been born on the full moon day during the month of Ashwin as per the Hindu calendar that corresponds to the month of September-October in the Gregorian calendar. This year, the Valmiki Jayanti 2019 falls on October 13. Ramayana which is the first such poem in Sanskrit is also called 'Adikavya' or -the First Poem. Hence, Valmiki is also known as the 'Adikavi', which means the first poet and is held in high regard.