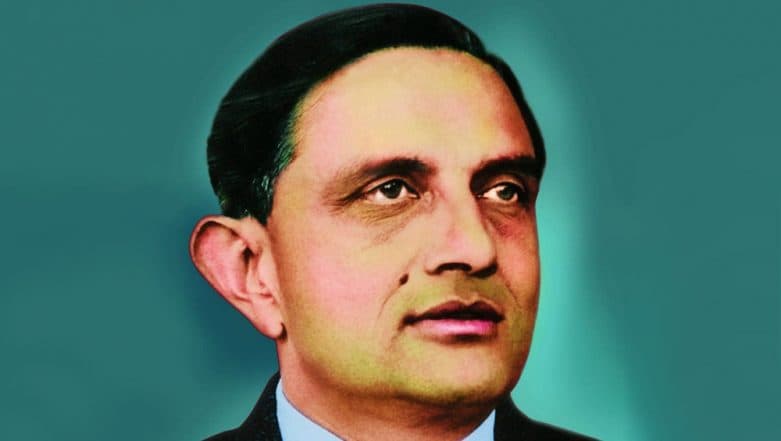 It is the 100th birth anniversary of Dr Vikram Sarabhai, the father of Indian space programme and space lovers remember his significant contributions today, August 12, 2019. He established the Indian Space Research Organisation (ISRO), initiating for better and amazing scientific achievements in the history of our nation. Sarabhai is more than only a scientist. A dreamer, an innovator, he not only did he developed science and technology institutions, but also laid the foundation of some of many other development and management institutes. On his birth anniversary, let us take a look at his massive achievements and six facts of the country's most revered scientist. Google Honours Father of India's Space Programme With Doodle. 
Dr Sarabhai was born on August 12, 1919 in Ahmedabad, Gujarat. After completing his matriculation from the state, he moved to England and studied at St. John's College, University of Cambridge. After he came back to India, the young scientist founded a research institution, the Physical Research Laboratory in Ahmedabad on November 11, 1947. After the massive foundation, Sarabhai joined the Indian Institute of Science in Bangalore and began his research in cosmic rays under the guidance of Sir C.V. Raman, a Nobel Prize Winner. Let us take a look at the most interesting facts of Dr Vikram Sarabhai on his 100th birth anniversary.
Facts About Dr Vikram Sarabhai
1. Vikram was born to a wealthy family in Gujarat, who owned many mills and industries that spread across India. Sarabhai family was famous for the amount of social work they initiated for underprivileged people in the country.
2. He was only 28 years old, when he convinced the government to set up ISRO, after the launch of the Russian satellite Sputnik. Vikram was confident that India could also be one of the league nations stepping on the moon, with a sufficient amount of scientific materials provided.
3. Vikram was assisted in his ordeal by Homi Jehangir Bhabha, who helped him in setting up India's very own rocket launching station. Dr Homi Bhabha is regarded as the father of India's nuclear science program.
4. Aryabhata, India's first satellite was his brainchild.
5. Vikram's interest in solar physics and cosmic ray led him to set up many observation stations across the nation. He was also the Chairman of the Atomic Energy Commission.
6. For his idealistic work to take India in the lead in terms of scientific research, Vikram was awarded Padma Bhushan in 1966 and Padma Vibhushan in 1972 (after his demise).
Such was a genius mind that India was gifted. He even set up a number of institutes such as Indian Institute of Management (IIM), Ahmedabad, Community Science Centre, Ahmedabad, Darpan Academy for Performing Arts, Ahmedabad (along with his wife), Vikram Sarabhai Space Centre, Thiruvananthapuram, Space Applications Centre, Ahmedabad, Faster Breeder Test Reactor (FBTR), Kalpakkam, and many more. Vikram Sarabhai's major contributions in the field of science will forever be remembered as he continues to motivate many younger minds in the field of research.