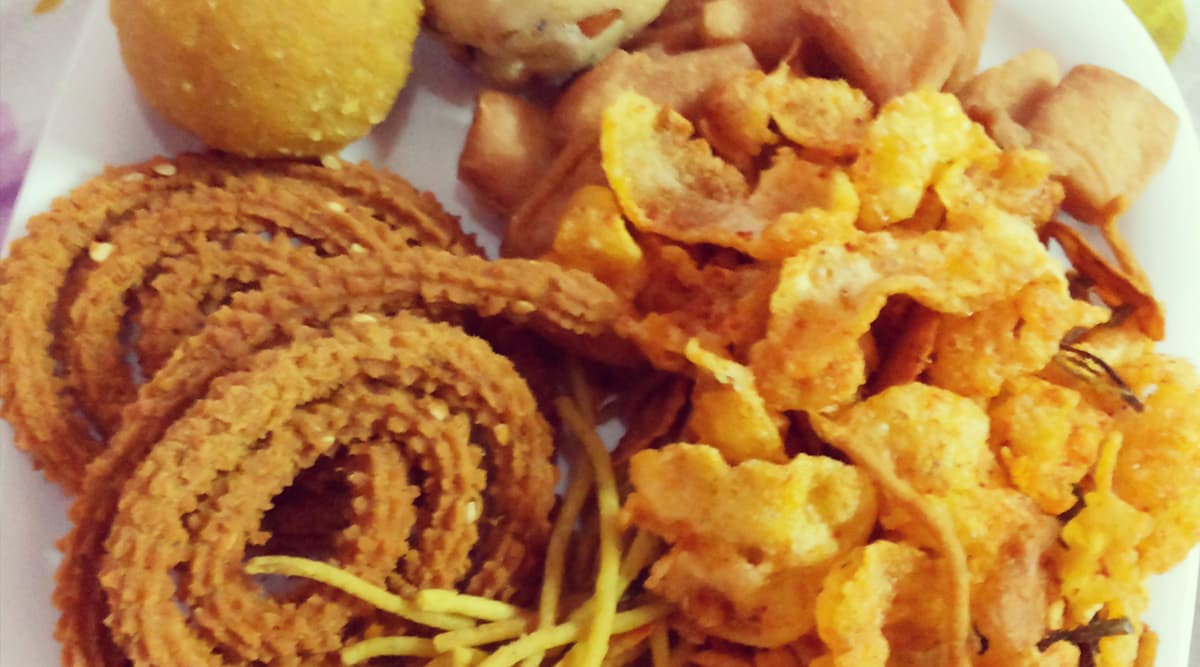 Happy Diwali! The festival of lights is here to brighten your lives and bless your families with happiness and prosperity. India will celebrate the festival on Sunday, October, 27. Diwali, also known as Deepawali has given us amazing things to rejoice. The endless list includes incredible decorations, family shopping sessions, firecrackers, diyas, parties, etc. However, FOOD undoubtedly tops the list. You cannot celebrate Diwali without amazing snacks like chakli, Shankarpali, Mixture, Kaju Katli, Motichoor ke laddoo, Dahi Vade, etc. Food makes any celebration better. What is an Indian celebration when you stuff your faces with amazing snacks? Diwali 2019 Calendar: Know Dates of Dhanteras, Lakshmi Puja, Bhai Dooj and Other Important Days of The Festival of Lights. 
Some families even make Diwali snacks that they store for a long time. Dry snacks such as mathri, swahli and pinni are just a few such snacks that people often shelf. Here are some Diwali snacks recipes that you can try at home to celebrate the festival of lights:
Crispy & Spicy Rice Chakli
One of the most famous Gujarati, Maharashtrian and South Indian snack is this deep-fried tea time snack made with butter & rice flour. During Diwali people make Chakli as a traditional recipe.
Watch Video:
Kara Kara Buttons
Another very interesting snack you can make during Diwali are these
Kara Kara Buttons. This crispy treat can be made with simple, easily available ingredients at home. No moulds are required for this hassle-free snack.
Watch Video:
Roasted Chivda Namkeen Mixture
Made out of flattened rice spiced with crispy nuts, this mixture is roasted to perfection. This namkeen can go perfectly with tea coffee or cold drinks during Diwali parties.
Watch Video:
Caramelised Makhana
Makhana (Fox Nuts) is not just extremely healthy but can also help make amazing snacks recipes. Crispy and delicious caramelised makhana is one of the perfect sweet treats you can give to your kids.
Watch Video:
Sweet Mathri
This Rajasthani snack, is a type of biscuit from the north-west region of India made from flour, water, and jaggery. They can be preserved can be enjoyed for days when stored at room temperature.
Watch Video:
Happy Diwali to you and your family! Treat yourself and relish these amazing snacks while celebrating the festival of lights. Make this Diwali brighter for unfortunate ones as well. Share with them whatever you can to spread joy.