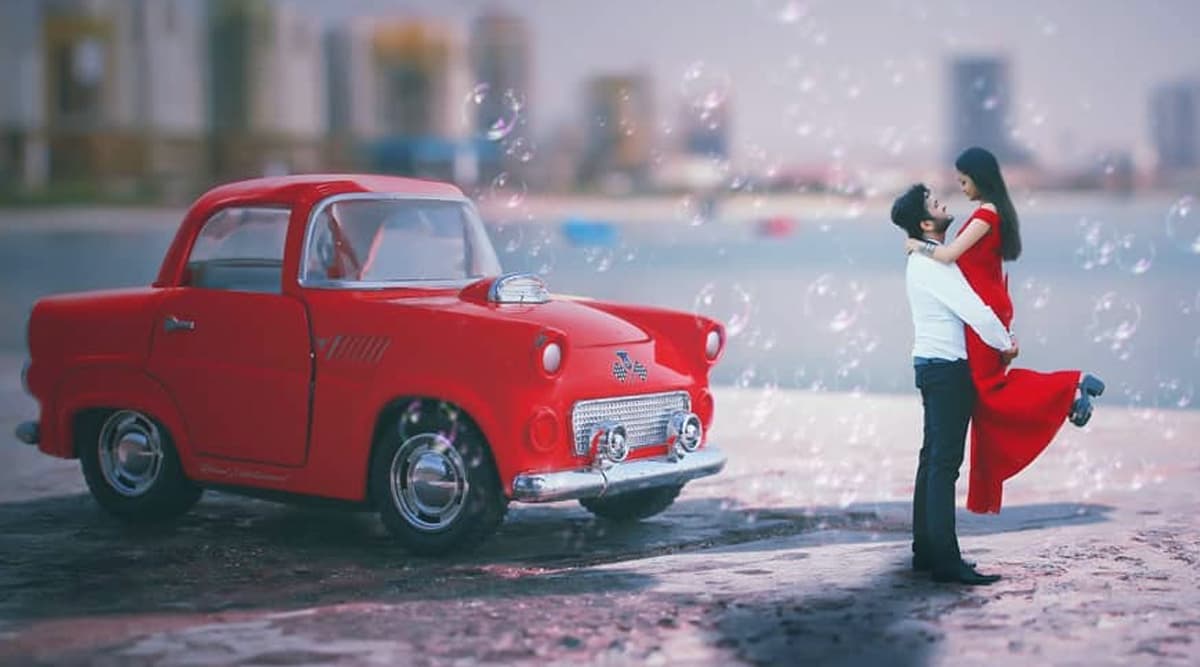 The wedding season is here and are you going to leap to the next step of future this time? The trends of wedding keep changing, but one of the emerging practices that are here to stay is the pre-wedding photoshoots. It is just another way you and your partner can showcase the bond of love you share with your friends, family and everyone on your social media. These pictures also serve as the perfect backdrops for making 'save the dates' cards and invite. And today, almost every couple gets a pre-wedding shoot done so if you are wondering how to make your's stand out, let us give you some themes you can try out. Pre-Wedding Facials: The Dos and Don'ts of Getting a Gorgeous Bridal Glow.
Pre-wedding shoots are one of the ways of introducing your relationship with everyone you know. Although these are posed pictures, they are also a way of showing off your love, know what we mean? At other times, if you'd (at least some of you) been sceptical about holding hands or being cosy amidst everyone, pre-wedding shoots are a time to shed those doubts and enjoy creating those moments, this time, to flaunt your love. And if you are still clueless about how to go and what kind of a pre-wedding shoot to do, we give you some references and ideas which you and your partner can explore. Wedding Season 2019–20 Special: 7 Important Things to Consider Before Booking a Perfect Venue for Your Marriage Ceremony.
Unique Pre-Wedding Shoot Themes You Can Try
1. Make Food a Prop
View this post on Instagram
If both of you are die-hard foodies, then how about shooting in your favourite restaurant? Call for your favourite dishes and make them your props. One of the advantages here is you won't starve, instead, you can hog while you shoot.
2. Miniature Photoshoot
View this post on Instagram
To make things a bit too interesting, you could try miniature shoots. It is all in the technique and editing of the pictures to make you seem like miniatures in the big big world.
3. Get Your Fluff Along
View this post on Instagram
One of the definite ways to add cuteness to your pictures is to get your pets along. It could be a cat, dog or even your pet birds. Adding animals to your pictures will only add to the adorableness of the photos.
4. Get Artsy
View this post on Instagram
Photography is an art and you can turn your pictures into art pieces too. Although this one will need a bit of research about what kind of art you want. It also requires a lot of skill of editing to turn photographs into artistic pieces.
5. Workout Your Pre-Wedding, Literally
View this post on Instagram
If you and your partner are fitness freaks, then this is the best way to involve your interests in your pre-wedding. Shoot at a gym, pick up weights or each other and we are sure you'd strike the poses.
6. Camp Your Way Out
View this post on Instagram
One of the best ways to also enjoy your shoot is to head out of town and go camping. Your tent can be a perfect setup for pre-wedding shoots and you can also enjoy the golden hour lights to take pictures.
7. Enjoy The Simple City Delights
View this post on Instagram
One of the ways to add glamour and yet keep it simple is to enjoy in your city and surroundings. You could pose in the city traffic or just pose along the iconic structures. Although it is not too unique, the simplicity it gives is beautiful.
See which of the above ones suits you best. Discuss with your partner which of your interests match and will you be able to do justice to the chosen theme. We hope, you make some great memories while you pose for candids, all in love.