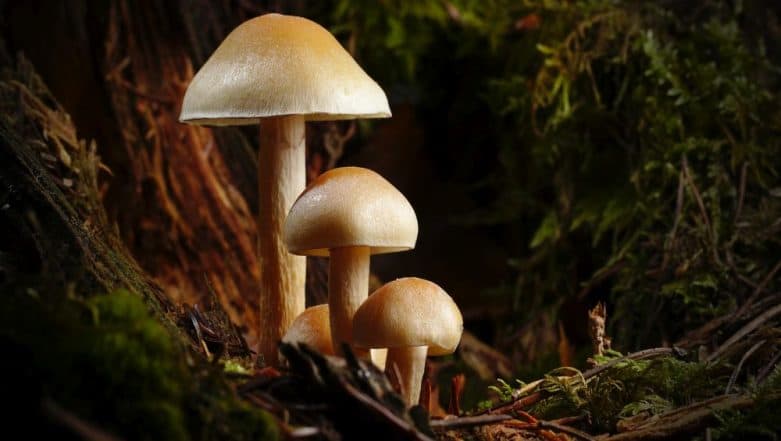 In a breakthrough, a retired professor from Madras University has received a patent for extracting anti-cancer compounds from a wild mushroom variety found in Western Ghats of Tamil Nadu, India. The men behind the invention, retired Venkatesan Kaviyarasan and his PhD student J Manjunathan had applied for the patent in 2012 and after meticulous scrutiny. However, their efforts were paid off on the 11th of March this year, as per an interview with the New Indian Express. As per the reports, the mushroom variety from which the research team has isolated the anti-cancer compounds is Lentinus tuberregium, which is an edible variety valued for its high nutritional composition. However, the major limitation to its availability and utilisation is that it is seasonal in nature. What Makes Rare White Truffle World's Most Expensive Mushrooms?
"In the 1970s, a Japanese mushroom, Lentinus edodes, well known as Shitake mushroom, proved to exhibit anticancer activity and the same was later approved by the FDA of USA. In the year 2000, some of my associates were able to collect various Lentinus samples from the Kolli Hills of the Eastern Ghats and Kanyakumari forests of the Western Ghats," Kaviyarasan said in an exclusive interview with New Indian Express.
He further explained, "Both nutritional and medicinal properties were documented. Of these, more than 8 bio-active compounds were identified and the anti-cancer properties of some of them were confirmed by studies against suitable anticancer cell lines. Of these, two compounds, namely LT1 and LT 2 extractable from an edible mushroom, lentinus tuberregium have been duly patented for the extraction protocols for the anti-cancer cell line of breast cancer."
Can button mushrooms help treat prostate cancer?
Mushrooms, in general, are rich in health benefits. Mushrooms nutritional value is unmatchable as they're not just low in calories but are great sources of fibre and protein (good for plant-based diets) as well. Nutrients such as vitamin B, selenium, potassium, copper, and vitamin D are packed in mushrooms.