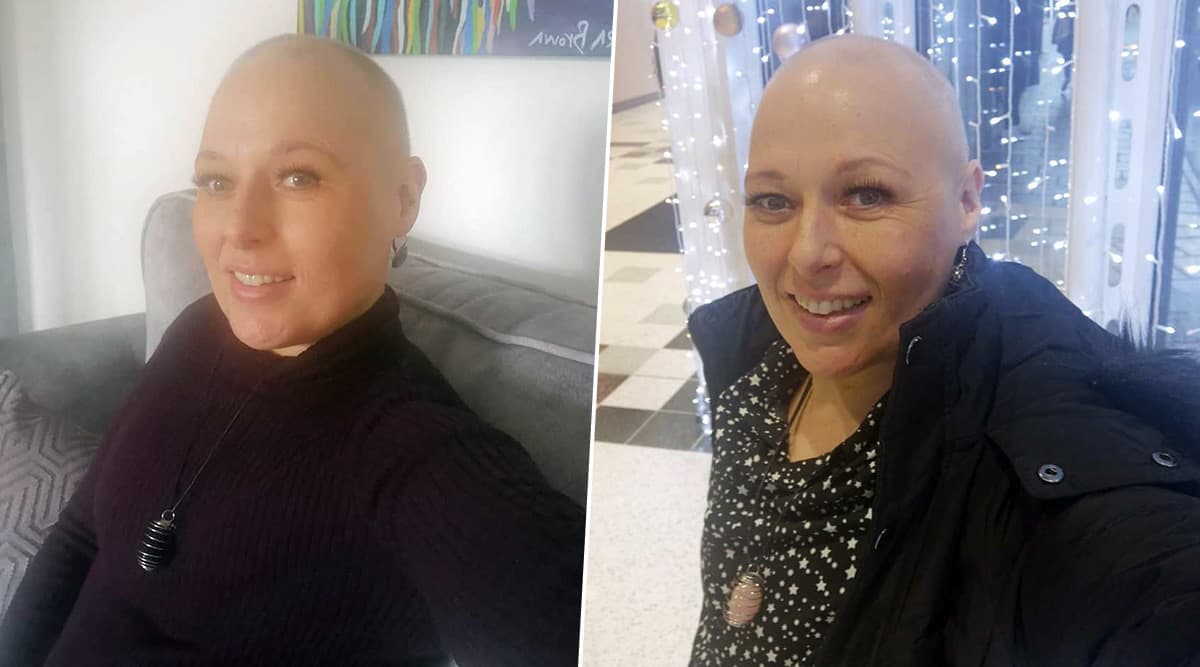 Cancer can do so many things to wreck your health but not take away from you will. A mum of four boys proved that no matter what, a positive attitude goes a long way. Lynsey Ritchie's story will make you believe that no matter what may come, you don't lose, until your mind decides to. The 43-year-old teacher from Denny, near Falkirk, "stuck a smile on" and approached her treatment with a positive attitude, in a detailed report by BBC.
Not just that, a few days before her double mastectomy she invited friends and family to a boob party to  "thanks for the mammaries". To farewell the breasts in a fun way, she also got a "boob cake", "nipple biscuits" and enjoyed her way to bidding the breasts goodbye. Not only is this absolutely inspiring but also gives her, her family and friends some great moments to cherish. No Bra Day 2019: Why Is This Day Celebrated in Breast Cancer Awareness Month and Why Are Women Sharing Mastectomy Pictures.
"When I was diagnosed, I had to work through it mentally and get into a place where I could heal from breast cancer - it's a message for me to change my life for the better for my boys. I feel it is a message for me. I am thankful for my body and want to heal. I won't be negative. I want it to be as positive as it can be. There is always a positive - you have sometimes got to look a bit harder to find it," Lynsey said to BBC. From Early Signs to Types, All FAQs About Breast Cancer Answered!
What Is Mastectomy?
For those who may not know, a mastectomy is a surgery done to prevent breast cancer from spreading.  The procedure involves removing all breast tissue to help get rid of cancer and increase the chances of survival. Mastectomy may be a treatment option that might help those with early-stage breast cancer. On the other hand, breast-conserving surgery (lumpectomy) is the one where only the tumour is removed from the breast. Here's how to check your breasts for lumps.
Are you BRCA positive? You could be exhibiting signs of carrying the cancer-causing gene mutation.  BRCA that stands for BReast Cancer gene are of two types – BRCA1 and BRCA2. These are the genes responsible for impacting a person's chances of developing breast cancer.