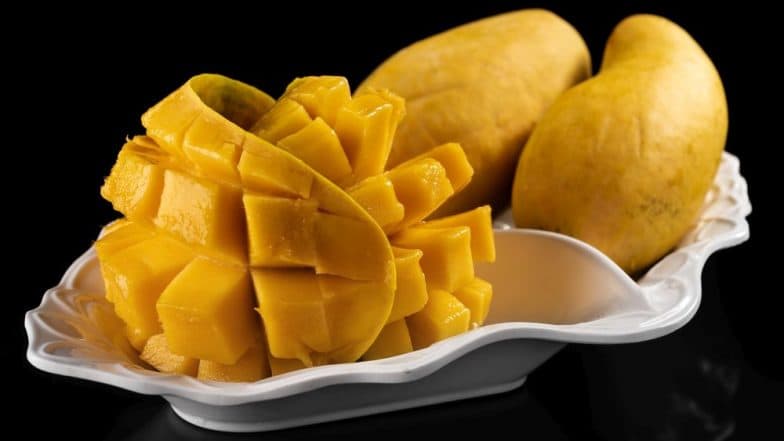 Summers are here and undoubtedly the best part about summers is MANGOES! Mango is a fruit that is not only extremely delicious but also immensely rich in nutrition. This low-calorie fruit is high in fibre which means it is good for your tummy. The summer fruit is also a great source of vitamins A and C and contains essential nutrients such as folate, B6, iron, calcium, zinc and vitamin E. Rich in antioxidants, Mangoes are a good contain certain phytochemicals such as gallotannins and mangiferin that are known for their unique health benefits. However, the sad reality of the world is that a lot of mangoes these days are ripened artificially by the use of toxic chemicals that are too bad for your health. Not only do they deprive the fruit of its health benefits, but it also introduces your system to dangerous chemicals that may harm you, or show severe side effects. One of the most common chemicals used to ripen mangoes artificially is calcium carbide (CaC2.) The toxic chemical contains arsenic and phosphorus that can have severe side-effects on human bodies and can even prove fatal. The well-known carcinogen, CaC2 can alter human cells into cancerous cells. How to Cut a Mango Correctly? 3 Quick and Interesting Ways to Eat the King of Fruits This Summer.
Another chemical used to ripen mangoes is ethylene. Only last year in May, Andhra Pradesh officials carried out raids in several fruit markets in Guntur district and seized over 1,000 sachets of ethylene powder. Reportedly, 22 tons of mangoes were ripened with the use of ethylene, according to statements provided by the Food Safety Department along with the Vigilance and Enforcement Department. While ethylene isn't hazardous, mixing it with carbide makes the chemical toxic to humans. Moreover, using the process of ripening ethylene, requires excellent practice and also requires to follow methods for people who need to be trained. Ethylene is a
natural hormone for ripening when done under controlled temperature and relative humidity conditions and don't naturally have any health hazards. Ethylene is used as a de-greening agent to turn the peel from green to perfect yellow. However, there are specific rules and regulations that the people using the substance need to abide by. Does Eating Mango Causes Acne & Heat in Body? Here's Busting The Myth!
Law against Calcium Carbide in India
Like most parts of the world, the use of calcium carbide is strictly banned as per PoFA (Prevention of Food Adulteration) Act [Section 44AA]. The chemical has been linked to various health issues and can be hazardous to human beings. Calcium carbide, once dissolved in water, produces acetylene that can help the artificial ripening process, however, at a considerable cost. Acetylene can affect the nervous system by reducing oxygen supply to the brain, and the Arsenic and phosphorus are toxic as well that can expose you to severe health hazards.
The substances popularly used to ripen mangoes are known to cause cancer, permanent eye damage, ulcers and even lung issues. However, the usage of such chemicals hasn't stopped.
Ways to find out that your mangoes are ripened using Calcium Carbide and other toxic materials:
Colour and Texture: The colour and texture of artificially ripened mangoes are usually uneven. There may be patches of green evident on the fruit as the chemical doesn't ripen the fruit evenly. Moreover, the texture too will be uneven.
Throat-irritation and burning sensation: Not all but many people suffer from the immediate reaction when they consume mangoes that are artificially ripened. Such fruit will make your throat irritated and also give you a slight burning sensation inside your mouth. Some people have even experienced side effects such as stomach ache, diarrhoea, etc.
Juice: Artificially ripened mangoes usually have no or little juice in them, and you will not be able to extract juice from the mangoes that are artificially ripened easily. Even after you try to squeeze the fruit using your hands like to make aamras or something, you will find little or no juice
How To Detect Carbide Ripened Mangoes?
While these may be some of the popular ways to find out if the mangoes are artificially ripened, there is no accurate way to figure out the use of chemicals to ripen the fruit. A lab test is the only way to figure out the use of chemicals such as Calcium Carbide.