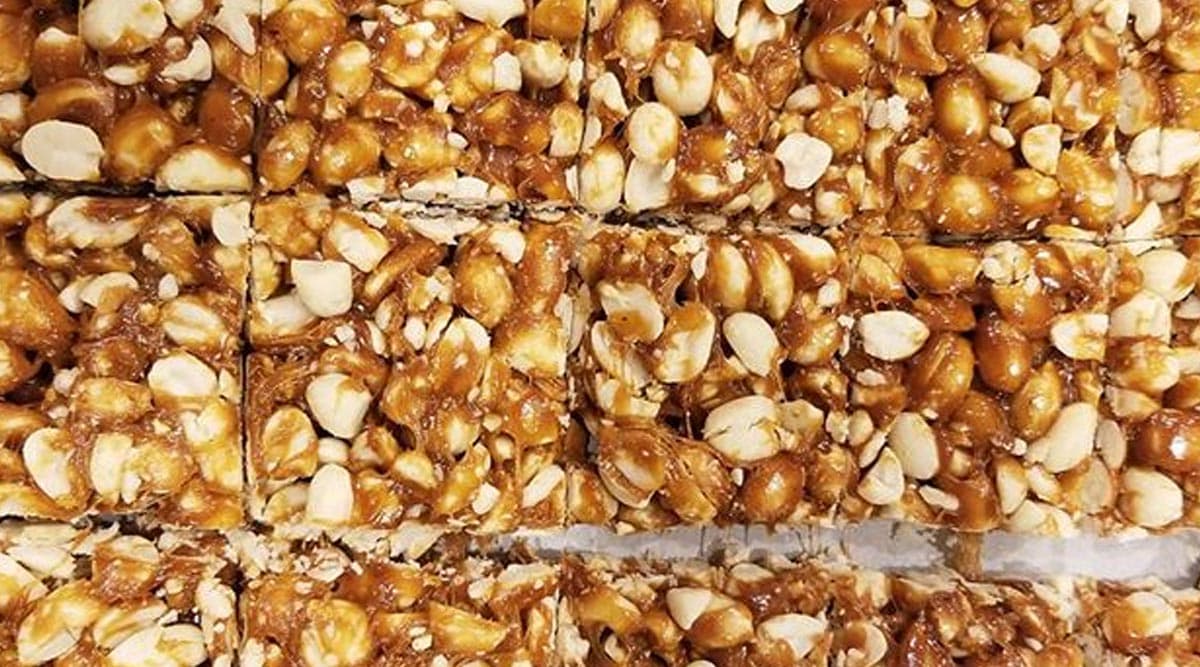 Makar Sankranti or Maghi is observed on January 14 each year in the month of January. This year in 2020, it will be celebrated on January 15. Makar Sankranti festival is celebrated to dedicate the deity Surya. The celebrations include kite-flying, bonfires, feast and in some places, even fairs are organised. However, Indian festivals are incomplete without mouth-watering delicacies prepared specially on these occasions. During Makar Sankranti, peanut chikki is served as one of the traditional food items. Let us look at the health benefits of peanut chikki. Makar Sankranti and Til: What Is the Difference Between White and Black Sesame Seeds? Everything You Need To Know About Their Taste, Use and Nutritional Value.
There are various sweet delicacies prepared on Makar Sakranti like til ka ladoo, gajak, rewadi, however peanut chikki has its own place from a health point of view. The combination of peanut and jaggery provides essential nutrients to the body. Jaggery is good for immune while peanuts help in the improvement of bowel movement. Peanut chikki also provides the body with instant energy. Makar Sankranti 2020 Dishes: From the Til Gud Ladoo to Moong Dal Ki Khichdi, Traditional Recipes To Celebrate The Harvest Festival.
Health Benefits of Peanut Chikki
1. Peanut Chikki is made out of jaggery that provides the body with iron. Jaggery is also a good alternative to refined sugar. Peanut chikki is a healthy snack that can be eaten in between meals. It keeps the tummy full for a longer time and helps in reducing overall calorie intake.
2. It is a perfect healthy snack for children as it can aid in growth and development. It is because peanut chikki contains good quality amino acid.
3. The presence of jaggery in peanut chikki makes it rich in antioxidants and many polyphenols that helps in preventing diseases such dementia.
4. Peanut chikki can help in lowering the bad cholesterol in the body, thereby helps in improving the health of the heart.
5. Since peanut chikki contains antioxidants they help in the production of collagen, which improves the texture of the skin.
Just like other food items, peanut chikki also contains some calories, therefore it should be eaten in moderation and limited quantity. Overeating of peanut chikki might lead to weight gain. However, on festive occasion such as Makar Sankranti, one should definitely try out the yummy and deliciously sweet chikki.