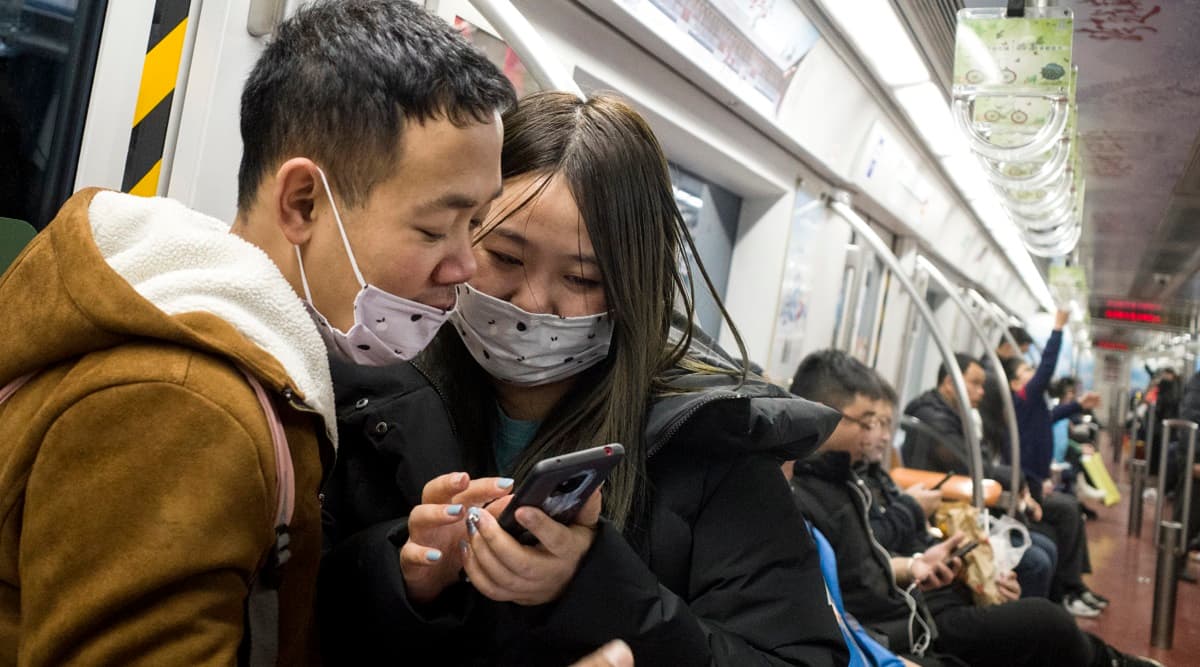 The deadly coronavirus has claimed 26 lives and infected at least 835 people in China so far. What is worrying is that the cases of the mysterious coronavirus have been reported around China, including Macao and Hong Kong and other countries including Japan, South Korea, Thailand, Taiwan, and the United States. Singapore and Vietnam are the latest to join the list. China is expanding a lot of effort to contain the rapidly-spreading coronavirus. Here are all the restrictions that the Chines authorities have set.
1. Wuhan's Outgoing Airports and Railway Stations Closed
According to air traffic data, roughly 30,000 people fly out of Wuhan on an average day. More than 60 routes connect Wuhan with other countries, including direct flights to New York, Sydney, Paris, London and San Francisco. To stem the virus from its suspected origin, officials have temporarily closed Wuhan's civil airports and railway stations. They have also suspended all other public transport from the city.
2. Large Gatherings Banned For Lunar New Year Festival
Major cities in China including Beijing and quarantine-blocked Wuhan, have banned all large gatherings over the upcoming Lunar New Year festival, the most important holiday on the Chinese calendar. China's Coronavirus Symptoms: How Susceptible Are Indians To Mysterious New Pneumonia Infection? Here Are Causes and Signs of The Deadly Outbreak
3. Transport Restrictions on Travellers for Lunar New Year
The restrictions on flights, train and other forms of local travel will apply to tens of millions of people who travel around and out of the country just days before the Lunar New Year holiday.
4. Schools Closed Indefinitely In China
Schools throughout the province which have breaks scheduled for Lunar New Year will extend their holiday dates indefinitely. Besides, Lunar New Year celebrations have been badly affected in every area in China. End of the World': Coronavirus-Hit Wuhan Residents Call for Help After the City Put On Lockdown
5. Travel Restrictions Imposed On Wuhan's Neighbouring City
In an attempt to quarantine about 25 million people, Chinese authorities also expanded travel restrictions imposed on Wuhan to surrounding municipalities shutting down travel networks. Long-distance buses and trains from the neighbouring city Huanggang have also stopped running indefinitely.
6. A Lock-Down in More Chinese Cities
A third city, nearby Ezhou, has shut its train stations and is expected to go through similar lock-down as Wuhan. The fear is that the virus may have already travelled elsewhere within China even before the screening measures were put in place. Novel Coronavirus Outbreak in China: India's Health Ministry Sets Up Screening Centres at Major Airports, No Case Reported So Far
Government around the world have also begun responding to the perceived threat. Australia is adding border measures for flights from Wuhan to Sydney. The US also announced screening measures for passengers arriving from Wuhan at airports in San Francisco, New York and Los Angeles. Officials in Asian countries have also been following similar steps.