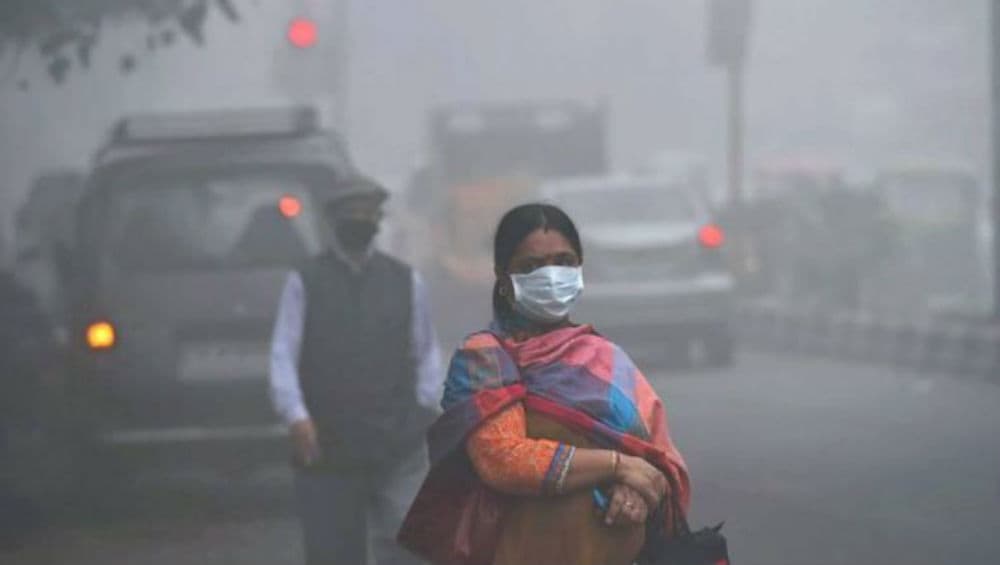 Residents of Delhi and around are struggling with the blinding smog, haze and rising air pollution. A week after the celebrations of Diwali, the National Capital Region is engulfed in severe Air Quality Index (AQI). Although the reason is not fireworks, it is the stubble burning cases from the neighbouring states that are causing a hazardous effect on the health of the residents. Wearing of masks thus becomes mandatory whenever anyone is stepping out of their homes. In an effort to deal with this public health emergency, the government has launched a massive campaign to distribute 5 million protective masks to its citizens. But what kind of anti-pollution masks should one wear? How to protect yourself from this air pollution effects? Which is the perfect mask for you and where would you get it? We give you all the answers to these common questions. Delhi Air Quality Turns Hazardous: Here's How to Survive the Choking Pollution.
What Kind of Anti-Pollution Masks Should You Use?
It is important that you buy the right kind of mask and not just any anti-pollution mask that is available. There are certain ratings for each of the pollution masks that are available in the market. These ratings are based on the number of pollutants they filter. Doctors advise to avoid the surgical masks and go for a respirator that is rated N95/N99/FFP3 or is 'NIOSH Approved'. A normal cloth mask will not be as effective, so look for the fabric quality of the mask and ensure the bands are strong so that they don't become loose with frequent use. Delhi Air Pollution: Doctors Give Tips and Ways to Stay Safe From Severe Air Quality in NCR.
Anti-Pollution Masks Available Online
There are so many anti-pollution masks that are available online but then again choosing the right one is a task. Some of the good quality ones are given below:
Atlanta Healthcare Cambridge N99: These masks come with different valves and an adjustable nose clip. They have an additional carbon filter which removes the harmful pathogens. You can buy it here. 
Dettol Air Protect Mask: Dettol's air mask is good if you are allergic to dust or pollen. The company also has an Anti Pollution Mask N95 which has a high rating and comes at a cheaper price. 
Vogmask's N99: Vogmask also has a variety in anti-pollution masks, you can buy the reusable ones which are best for prolonged use. The N99 mask has a carbon filter, exhales valve and filters out 99% of the pollutants. They are also available in different, bright colours. Choose the size well. You can buy the product here.
Who Should Buy What Mask
Although there are anti-pollution masks available in the market it is important to choose the right one. Not one mask fits all. Kids should be habituated to wearing masks more than adults. Because they do not release the seriousness of pollution in the young age and are likely to develop more allergies, be it dust or pollen. There are several options available for kids too. The Dettol masks mentioned above are available for kids too. Another Respokare Anti Pollution Mask is also available for the kids. Check for the small size. Not all companies masks offer kids sizes, so ensure you check the sizes before you buy. The regular size ones fit the adults.