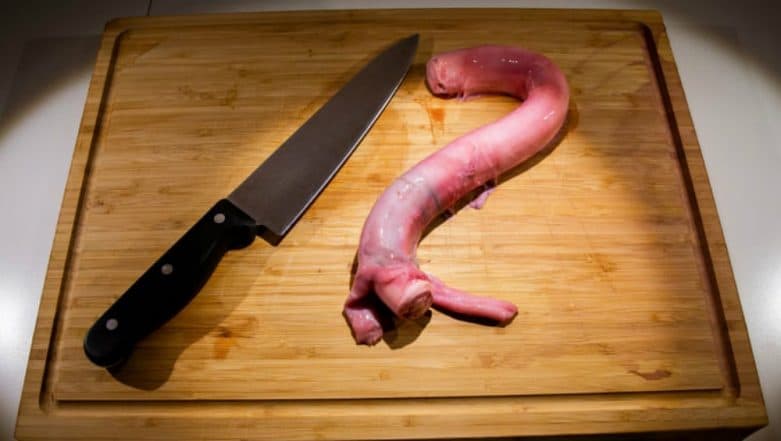 In one of the most extraordinary cases filed in the BMJ Case Reports, a 52-year-old had to have the tip of his penis amputated after he went to a hospital in the north of India with a 2-day long and painful erection. The treatment performed to suppress the erection caused gangrene on his penis, and that is why the tip of his penis amputated. The man received treatment at King George's Medical University in Lucknow which is located around 310miles (500km) south-east of New Delhi. As a remedial effort to divert the blood flow, the surgeons inserted a device called a shunt into his penis along with a urinary catheter and wrapped it in a compressive bandage as per BMJ report. Man's 6-Hour-Long Erection After Drinking Viagra-Infused Energy Drink Prompts Zambia to Ban the Beverage.
However, just a day after his operation, the head of his penis(glans) that had become normal began to turn black suggesting gangrene. Dr Saqib Mehdi, who treated the patient, wrote in the case report. "We removed his urethral catheter. But still the black colour of glans penis deepened over the next day, and a clear line of demarcation became visible between it and the penile shaft." The gangrene caused on the tip of the man's penis had to be removed but amputating the glans of the penis.
What is Priapism?
Priapism is a medical term for a persistent and painful erection of the penis that lasts for more than 2 hours. Erections are a healthy sign of arousal and require a proper blood flow in the pelvic area to continue. The process of penis arousal sees the arteries in his pelvis and penis area relax and expand. This causes more blood flow to the penile area. However, this also causes the valves in the veins close and trap the blood in the area. The time the blood remains trapped determines how long the erection will last. It is when the blood flow isn't normal that a man suffers from priapism which means an erection that lasts for more than 4 hours, It usually causes pain and many times don't happen without sexual arousal. It can be triggered by sickle cell disease, illegal and legal drugs, or by taking Viagra or similar erection remedies; however, some of the rare causes can also be a spinal cord or genital area injury and Black widow spider bites and scorpion stings.
Watch this video about Priapism:
Gangrene more commonly known as an irreversible death of skin hit the man's penis and therefore, the doctors decided to amputate the head of the penis.