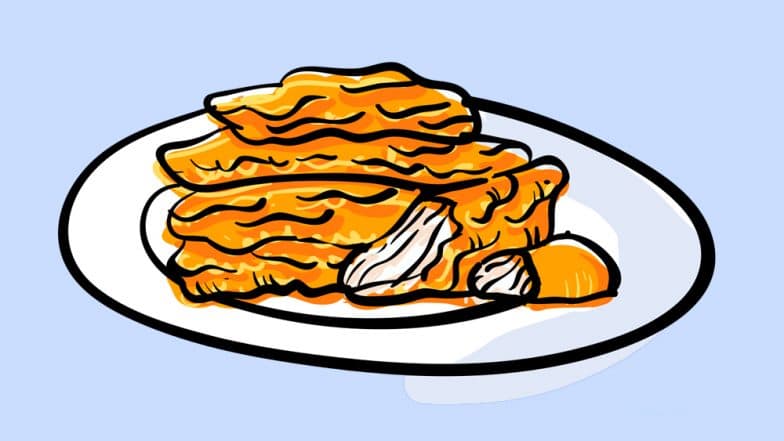 Jonesing for some fried chicken? Who isn't? Biting into the crispy skin of a fried chicken is one of the best feelings in the world. But a study (that doesn't want us to enjoy good things) by the British Medical Journal says that eating too many deep-fried chicken and fish could be taking years out of your life. Regularly eating fried chicken or fish, according to the study, has been linked to a higher risk of death from any cause, especially heart-related mortality. Diets of over a lakh women between ages 50 and 79, enrolled in the Women's Health Initiative were studied. Taking into account their lifestyle, food, education, income, etc., the researchers were able to link early death to fried food like chicken.
So science has ruined fried chicken for us. What about our other favourites? Sadly, KFC is not the only food that's off limit for us. Here's a short list of all your favourite foods, apart from that can cut your life short.
Red Meat
If you love digging into a steak or two every day, you won't be able to stomach what we are about to tell you. Red meat – beef and lamb – can raise your risk for many potentially fatal diseases. Regular consumption of red meat has long been linked to increased risk of cardiovascular diseases and cancer. A study published in the Archives of Internal Medicine by Harvard School of Public Health has shown that addition of red meat – processed or otherwise – can increase the risk of premature death. What Are Health Benefits of Eating Turkey?
French Fries
Golden, crunchy batons of happiness French fries are not your friends either. A study published in the American Journal of Clinical Nutrition claimed that people who eat fried potatoes – even as less frequently as twice a week – are at an increased risk of dying early. They are so bad for you that a Harvard professor claimed that the safe number of fries you can eat at a time is SIX! However, the risk is only associated with fried potatoes like hash browns, fries and French fries. The scientists say that eating taters cooked any other way isn't hazardous.
Processed Meats
This one's hardly a shocker. The buzz around processed meats and their evils have long been discussed. Any diet that features too many hot dogs, frankfurters, salamis, smoked meat, cured meat, canned meat, bacon and ham is a surefire way to die. A study published in the journal BMC Medicine said that high processed meat consumption led an increased risk of dying from heart disease by 72 percent and dying from cancer by 11 percent. Researchers say that the salts and chemicals used in increasing the shelf life of the meats were to blame.
Sugary Drinks
In countries where bottled water is more expensive than sodas, sugary drinks are often the mainstay. These sugar-laden drinks are responsible for health problems ranging from dental problems to obesity. But a report presented by the American Heart Association said that people who drank more sweetened beverages were more likely to die of heart diseases than those who had unsweetened drinks. The study, however, couldn't find a link between sugary foods and death, leading them to believe that the way the solid foods and liquids are processed could affect the body differently.
Anything Salty!
Salt is the most important condiment and probably the most abused. A leading cause of early deaths, excessive salt or sodium in the diet can precipitate problems like heart diseases, strokes and diabetes. Everything from pickles, sauces, chips and crisps are loaded with it. In 2012, 9.5 percent of all diet-related deaths were caused by salty food.
According to the Journal of the American Medical Association, around 45.4 percent of all deaths related to heart diseases, stroke and type 2 diabetes are diet related. How To Eat Healthy – 5 Simple Secrets of Good Health. A healthy diet comprising all the important food groups, with special emphasis on whole foods is the key to maintaining good health and eating a generous serving of fruit, nuts, seafood rich in omega 3, healthy fats and whole grains to stave off lifestyle diseases responsible for early deaths.