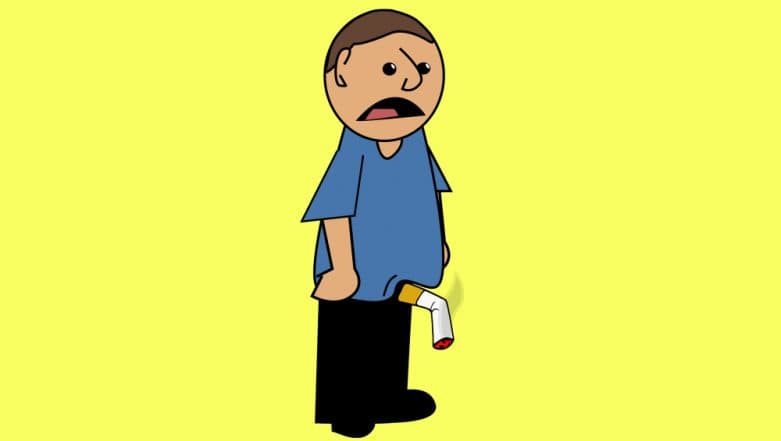 You must have heard of medications that improve your sex life (Hello Viagra!), but certain drugs can also quash it. If you are suddenly seeing a dip in your sex drive, you may want to blame your medicine cabinet. Your sexual problems like erectile dysfunction, low libido, and delayed orgasms, may all be a result of some prescription medication you are taking.  These prescription medications can screw up your sex life in ways more than one.
1 Blood Pressure Medications Causes Erectile Dysfunction
If you have hypertension, you do not have an option of not taking medications. But did you know that your blood pressure medications like beta-blockers and diuretics could be responsible for erectile dysfunction?   Beta-blockers lower BP by interfering with your sympathetic nervous system and diuretics help relax blood vessel walls. While that's good news for your heart, these medications can also reduce blood flow to your penis, making it difficult to get hard. To prevent erectile dysfunction, you can ask your doctor for ACE inhibitors, or calcium channel blockers.
2 Antidepressants Delay Orgasms
You might just want to stop taking antidepressants as a common class of antidepressants known as the selective serotonin reuptake inhibitors, can kill the mood in bedroom. Several studies concluded that these antidepressants killed the mood for sex in many. If you are on these medications, you might have trouble reaching orgasm as they delay your ejaculatory response. The drugs may also lower your testosterone, which can interfere with your ability to get off. Other antidepressants seem to be safer for your orgasm. So talk to your doctor to see if it will be safe to make the switch.
3 Painkillers Drop Your Testosterone Levels
If your threshold for pain is very low, you might just be popping a pill every time you sprain your leg or suffer a muscle spasm.  But opioids can direct your brain cells to produce less testosterone which in turn can kill your libido and make it difficult for you to get a boner. If you need to take prescription painkillers, ask your doctor to check your testosterone levels first. You may need to take both the pain meds and testosterone to balance the two out. Try these treatments to beat impotence and sexual problems without Sildenafil. 
4 Sleeping Pills May Result In Prolonged Erections
Trazodone which is an antidepressant is one of the most common sedatives prescribed to help people fall asleep. But the pill is also known to cause priapism, an erection that lasts more than four hours. Staying hard for that long would simply mean that the blood is trapped in the penis. Without proper treatment, this condition can lead to severe pain, tissue damage, and even permanent ED. If you are taking trazodone, you need to follow the dosage instructions to the letter.
5 Medical Marijuana Linked To Ejaculation Problems
Most countries are making medical marijuana legal, but while the drug is credited with improving nausea and nerve pain, it may also cause performance issues in bed. A survey published in the Journal of Sexual Medicine found that men who used marijuana daily were more likely to have both premature ejaculation and delayed ejaculation. If you use marijuana medicinally and have these side effects, talk to your doctor. You may need to swap medical marijuana for other medications.
If you suspect that your low libido might be related to your medication, talk to your doctor. He will be able to prescribe an alternate medication.