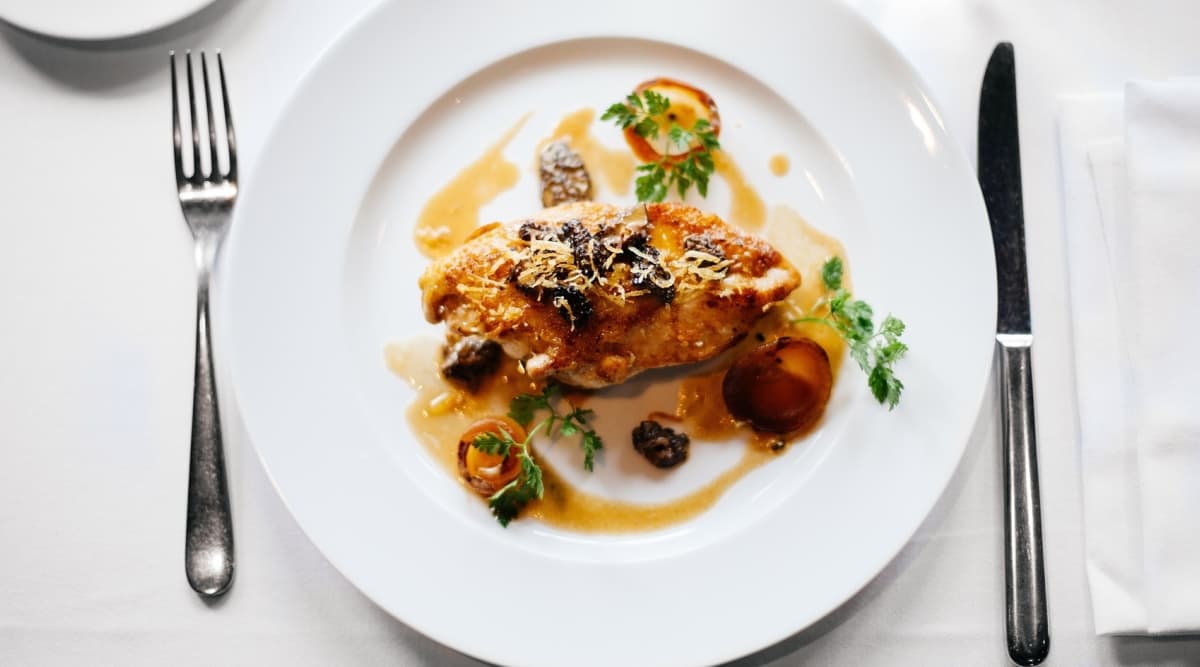 Ketogenic diet continues to be one of the most controversial topics in dieting and healthy living. Yes, the low-carb, high-fat diet has proved to be a major success in weight loss but what happens to your cholesterol levels with all the fat intake? Can following keto diet be damaging to your heart?  As there is no clinical evidence yet, it can be difficult to know the ramifications of a high-fat diet on your cardiovascular system. Here's how it could potentially affect your heart health.
Can Keto Diet Raise Your Cholesterol Levels?
Keto diet may up your cholesterol levels. A study published in the journal Diabetic Medicine showed that the ketogenic diet potentially increases low-density lipoprotein and overall cholesterol levels. As keto diet involves a high intake of animal products, which contain a lot of saturated fat and animal protein, the cholesterol levels potentially tend to rise to put you at risk of cardiovascular disease. Pros and Cons of Keto Diet: Brief Overview of Low Carb High Fat Ketogenic Food. 
Can The Low-Carb High-Fat Diet Also Affect Your Blood Pressure?
According to a study published in The Archives of Internal Medicine, proteins on a low-carb diet significantly reduce your blood pressure. If theories are to be believed, keto diet act like a diuretic which reduces the total body water particularly in the beginning. In addition, the keto diet has also been shown to lower serum insulin levels that may lead to less sodium retention and more vascular muscle relaxation, resulting in lower blood pressure.
How Can The Changes In Cholesterol Levels And Blood Pressure Act on You In The Long Run?
While there are no studies that have been linked to the ketogenic diet and heart health, enough research on ketogenic diets has looked at some of the illnesses that lead to or happen in conjunction with heart disease, such as diabetes and obesity. A study published in The Lancet suggested that both low and high carbs diet are associated with increased mortality. The study also suggested that the rate of mortality increased when carbohydrates were replaced with animal-derived fat or protein and decreased when the substitutions were plant-based. Keto Diet Is Killing Planet Earth Says Harvard Expert; 4 Reasons Why the Diet is Not Environment-Friendly. 
Should You Try Keto?
Yes, the diet works for some people but doctors still remain sceptical. At the moment, there isn't really any science to show that ketogenic diet prolongs your life. While it can be great to replace all the refined-carbs with high-protein foods, a better alternative is a whole-food, plant-based diet, which may even reverse cardiovascular disease. Keto For Beginners: What is Ketogenic Diet? 5 FAQs Answered By An Expert. 
Bottom line - If you do not have a history of high cholesterol or family history of cardiovascular disease, you may attempt the ketogenic diet in the short term to kick start weight loss. For the best long term diet, ditch refined carbs as keto diet recommends and do not miss out on the fibre, phytonutrients, and antioxidants found in fruits, vegetables, and legumes.