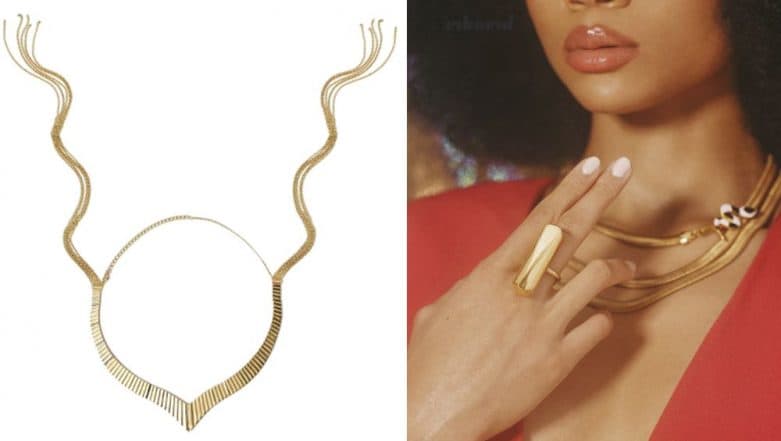 Why should fun be restricted to only dark rooms at home? Gone are the days when you could masturbate or maybe even create a steamy scene only at home behind the curtains. Especially now when there are so many sex toys and sexual wellness products available in the most attractive, quirky ways. Had you ever imagined that you could use your ring, your necklace or other accessories to have some sexy time with yourself and your partner? Yes! We are not even kidding. A start-up has come up with this idea of making each and every kind of sex-toy, wellness products and stuff for some bondage sex, kinky, creative and fun. The online company is called unbound and their tagline is 'An online shop for rebellious women'. World's Most Expensive Sex Toy Costs USD 1.3 Million, Know What Are Some Other Expensive Sex Toys And How They Work!
One of the products that is really standing out is its vibrator ring and it is something each one of was would want to have. It is called the Palma vibrator ring that looks so chic that the vibrator function will seem like a bumper bonus to you. Similar to this they have the Golden Whip Necklace and Silver Lube Vial Necklace. The list is just never-ending, to be honest. Keeping in mind all the sexual needs this online store is just pushing boundaries. They also have a product called Squish that 'lets you compose and replay customisable vibration patterns so every use feels fresh.'
Take a look at some of their awesome products.
This is their jolt gel that helps increase the blood flow to the clitoris.
These amazing bangle handcuffs!
The squish we were talking about.
Gold chain panties anyone?
The list is really long. What we can say is that this new online store is revolutionary and understands females sexuality a lot better than others. What do you think? Let us know in the comments section below.