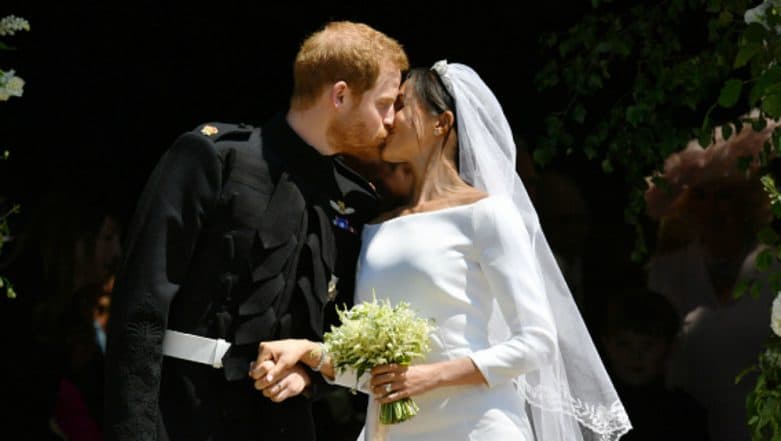 All those pregnancy rumours about Meghan Markle were true. Even after she tried to hide her little baby bump in her first major international tour in Australia as a duchess, the world now knows the big news. Meghan Markle's pregnancy was made it official to the public on Twitter very recently. Meghan Markle is Pregnant! Duchess of Sussex Expecting First Child with Prince Harry, Confirms the Kensington Palace. 
The post read: "Their Royal Highnesses The Duke and Duchess of Sussex are very pleased to announce that The Duchess of Sussex is expecting a baby in the Spring of 2019. Their Royal Highnesses have appreciated all of the support they have received from people around the world since their wedding in May and are delighted to be able to share this happy news with the public." This news has delighted everyone all across the world, and there are blessings and love pouring from all around. However, Meghan Markle's pregnancy falls in the geriatric pregnancy class because of she of pregnancy age.  Meghan Markle is Pregnant With Twins After Honeymooning With Prince Harry?
What is a geriatric pregnancy?
A woman who is pregnant beyond the age of 35 is said to fall in the class of geriatric pregnancy. Hence, Meghan who is 37-year-old falls in the category. However, the term is no longer appreciated, and the phrase 'older mums' is more likely to be used these days instead. Also, you must understand that the term 'geriatric pregnancy' is no biggie, it is the term doctors/experts used previously for women who became pregnant after 35, a simpler term that they also use would be Advanced Maternal Age (AMA). The rate of women becoming pregnant later in life has simply doubled, and moreover, the percentage of women having their first babies even in their 40s have actually doubled. Therefore the true definition of geriatric pregnancy is definitely changing as the trends of women do.
However, pregnancies after the age of 35 have been known to be associated with a few risks, both physiologically and psychologically.
Here Are a Few Risks That Are Associated With Pregnancy After the Age 35
Late pregnancies have been claimed to cause health issues like high blood pressure and other general maternal health problems more than compared to the women with early pregnancies.

The personal and psychological difficulties may make conceiving a child difficult in the first place.

Increased risk of miscarriages.

You may raise the risk of having twins or triplets, and it is associated with its own set of maternal health risks.

Raised risk of pre-eclampsia.

The risk of congenital abnormalities, such as Down's syndrome may increase.

Other risks related to your delivery may increase, such as Caesarean section, stillbirth, prolonged labour, etc.
However, a few studies prove that the risks aren't worrisome and the notion that the late pregnancies are risky shouldn't bother women further. A study says, 'There is not any significant difference between pregnancies of advanced maternal aged patients and low-risk patients in terms of preterm birth, delivery method, morbidity, mortality and chronic diseases such as hypertension and diabetes mellitus. Although AMA carries certain risks, advances in especially oocyte donation techniques enable increases of the AMA rates.'