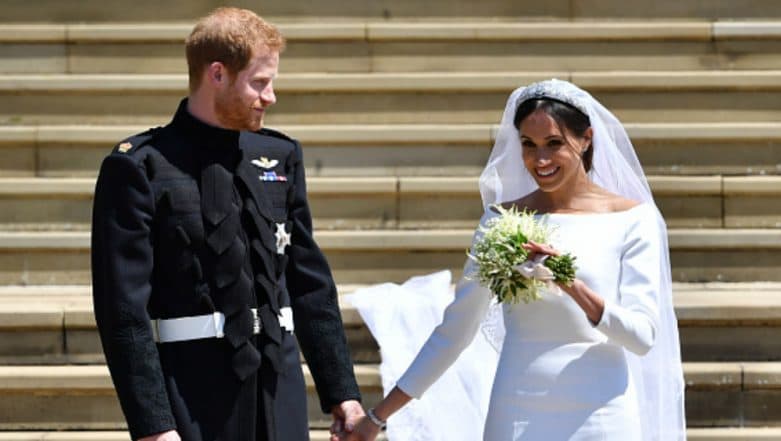 People are not even over the priceless Royal wedding of Meghan Markle and Prince Harry and here comes a breaking news! Seems like the couple is already expecting twins! OK! Magazine claims that the duo returned from the honeymoon only to find this great news. Meghan and Prince Harry are quite happy with this new development in their life, the report claims. Not only this, in fact they have also found that it is a boy and a girl for the royal couple.
A source told the publication, "[Harry and Meghan] are just so over the moon with happiness! They didn't expect it to happen so soon, and they were all the more giddy to learn they were having two — one a boy, the other a girl." The couple first shared the news with Kate Middleton and Prince Williams, report says.
"Kate is sharing tips on everything from concealing a baby bump at royal functions to her favorite prenatal workouts. She's had access to the very best health experts throughout her pregnancies, so she's happy to let Meghan in on everything she knows," the source further adds.
The couple might move to US as the Suits actress is from California and that Harry wants her to be close to her own home. "He knows part of her heart will always be in California, and he wants to ensure that the woman of his dreams — and the mother of his children — is content," an insider says. Well, if this report indeed true then we cannot wait to get the confirmation on the same from the royal family. Nothing has been confirmed from the couple's side yet.