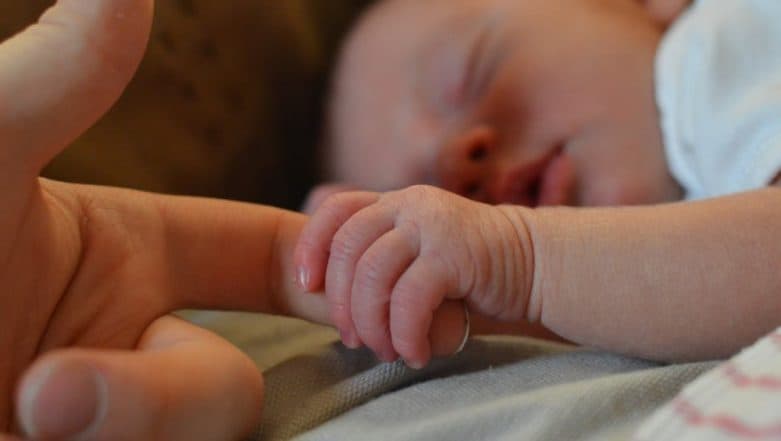 A nine-month-old baby girl in Uttar Pradesh's Banda died after a being given polio vaccine. The incident has led to outrage against the responsible authorities in the region. Following which, the district administration has launched an investigation with Banda DM HL saying that strict action will be taken against those responsible. The incident comes after two infants died and 32 were hospitalised in Hyderabad on being given the wrong vaccination. Talking about the Uttar Pradesh incident, Banda DM H Lal said, "It's unfortunate, this is first the time such a thing has happened. I will constitute a committee to investigate the matter. Appropriate action will be taken against the guilty."
However, it is not sure if the child's death was constituted due to the polio drops alone or otherwise. The body has been sent for the post mortem. Medical reports of what exactly caused the infant's death has not been revealed yet. This is not the first time, an infant died after being given polio vaccinations; there have been various similar instances in the past. 'Don't Give Polio Drops To Children Under 5' Fake WhatsApp Forward Spreads Fake News About Polio Vaccines.
In September 2017, a baby died in Uttar Pradesh an hour after being administered polio drops which were given by Anganwadi workers who were sent on a door to door vaccination drive. The parents of the baby reportedly said that the Anganwadi workers "woke up the sleeping baby and forcefully administered the polio drops". As per reports, the baby's condition started deteriorating and was rushed to the hospital, however, on arrival, doctors declared her dead. Will Polio Return to India? Contaminated Vaccines Raise Concerns That the Eradicated Disease May Strike Again.
In September 2018, a polio scare was caused after contaminated polio drops were given to children during an immunisation drive. Poliovirus type 2 was found in some batches of oral polio vaccine manufactured by a Ghaziabad-based pharmaceutical company. The health ministry had asked the team to trace children to whom the vaccine was given. The head of the company was later arrested. Poliovirus type 2 was found in some batches of oral polio vaccine manufactured by a Ghaziabad-based pharmaceutical company. (With inputs from PTI and ANI)