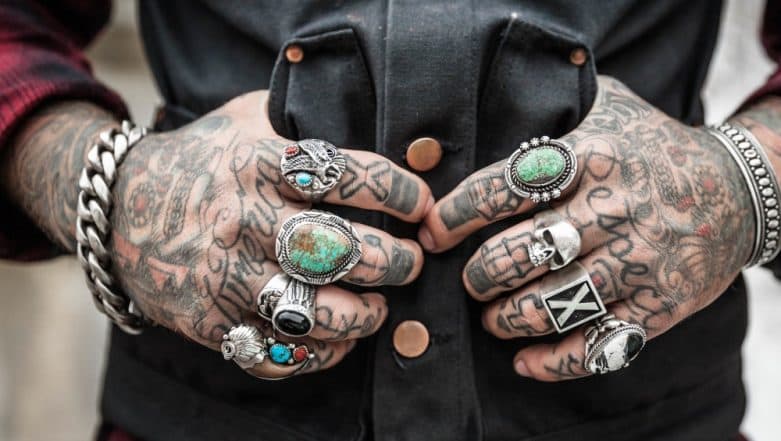 Maybe you got a new tattoo when you turned eighteen. Maybe it was your first love and you got your ex's name tattooed on your wrist. And now you are married to your prince charming and you are wondering why you had to get his initials scribbled on your skin. You could try to camouflage it with your makeup but some tattoos are so prominent that you would rather have the thing permanently gone. But how long will it take, how much will it hurt and how to avoid burning your skin? We have answered your queries.
1. Is There A Home Remedy To Erase Tattoos?
You will find creams and balms in the market that promise to lighten your tattoo but don't bother getting your hands on them. They have not proved to be very helpful, plus many have complained of skin rashes and burning after use.
2. Should You Get A Laser Done?
The laser is your only option to permanently erase your tattoo but did you know that there are different types of laser? Nanosecond lasers that use pulses of light in nanoseconds have been used for years, but now there are picosecond lasers that deliver light even faster.
No matter what laser you choose, the cost will depend on the size of your tattoo and how many settings you will need. To get rid of a small tattoo, you will need at least four pico laser treatments and eight nanolaser treatment. And if you have a massive tiger on your arms that cover major portions of your neck, arm, and shoulders, you will need a number of treatments. These funniest tattoo fails that will make you go 'why God why!'
3. Can Laser Treatment Remove Red Ink?
Different colours are absorbed by different wavelengths of light, so obviously, no one laser can work for everything. Moreover, it is tough for practitioners to buy every single wavelength for every single colour, so most of them end up buying the wavelength for common colours like black and blue. So, getting rid of colours like red and yellow can be particularly tricky. Hope you did not get one done.
4. Will Tattoo Removal Hurt?
First of all, if you are getting your laser treatment done at a doctor's office, he will start with giving you a shot of local anaesthesia. So technically, it will only hurt for a second with just that prick of the needle. You are then taken to the room with a laser which is very warm as the laser generates a lot of energy. You are also made to wear protective eyewear so you can't see anything and your process is over in no time. Once the anaesthesia wears off, your doctor will put a gel for healing. But the area stings for a couple of days. Hardik Pandya gets new tattoos! Indian cricketer inks cute paw prints and peace sign tattoos on neck (see pics).
5. Will the Skin Burn?
When a laser is fired on the skin, there is something called a laser plume which is released in the air. A silicone patch is applied to the tattoo during laser treatment to trap whatever is ejected from the skin, which will shield you. So while your skin won't burn, you might get just get the smell of burning flesh, which is harmless.
6. Tattoo In Which Body Part Is the Hardest To Remove?
More vascular areas are easier. The further the tattoo is from your heart, the harder it is to get your body to digest the ink after it is broken down. So your face is easier than the trunk, which is easier than your back and arms. Hands, feet, and ankles are the hardest.
7. Will The Tattoo Be Completely Erased?
Now, this is the big question. The tattoo is never truly gone and even after the removal, you will see a faint shadow. You will still be able to make out where the tattoo was.
So the next time you get a new tattoo, ask yourself if you want to go through all these and only if you want to keep the sign for your life, go for it!