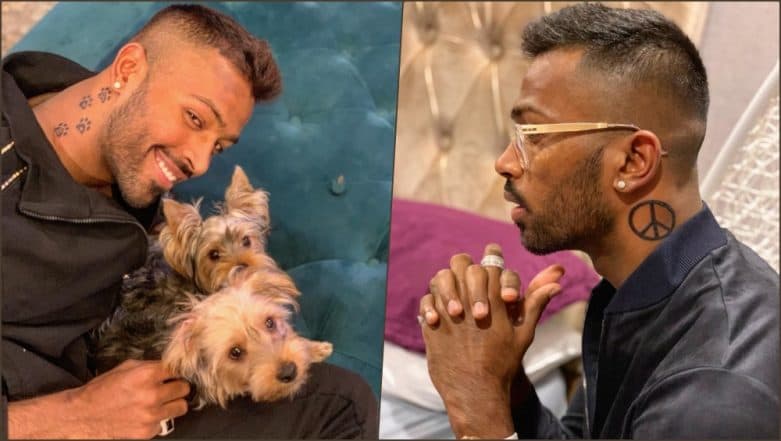 Indian cricketer Hardik Pandya who is currently of the side due to a back injury has something to cheer about. New tattoos. Yes, the flamboyant all-rounder has got inked yet again, and this time it's for love and peace. By love, we are not hinting on Pandya's romantic interests but pure love for his pets -- two adorable terriers. One of them is Bentley Pandya, the pup Hardik got home on his 25th birthday. The Baroda boy flaunted his side neck tattoos in a couple of Instagram photos, and they indeed look impressive. Ariana Grande's '7 Rings' Japanese Tattoo FAIL! Singer Accidentally Gets Her Tattoo Wrong for the Second Time Despite Her 'Tutor's Help.
One of his new tattoos features the peace sign. The symbol is in the form of a circle with one line bisecting it from top to bottom and two shorter lines radiating downward on either side. Hardik has got it inked on his left side of the neck. He captioned this photo by merely writing, "☮️." Hardik Pandya Will Give You Some Serious Fashion Goals – Pictures That Prove His Hairstyle Game Is on Point.
View this post on Instagram
As for the other tattoo, it is an adorable set of paw prints. Hardik showed off this new tattoo with his cute puppies as he captioned this image, "🐾A🐾B." So, now you know how much Hardik adores his animal besties.
View this post on Instagram
With these two additions, Hardik now has a total of five tattoos, that we have seen so far. He has a BELIEVE tattoo inked on his left arm. There's a tattoo of a warrior carrying a sword on the inner side of his right arm. A "Never Give Up" quote is also inked below it.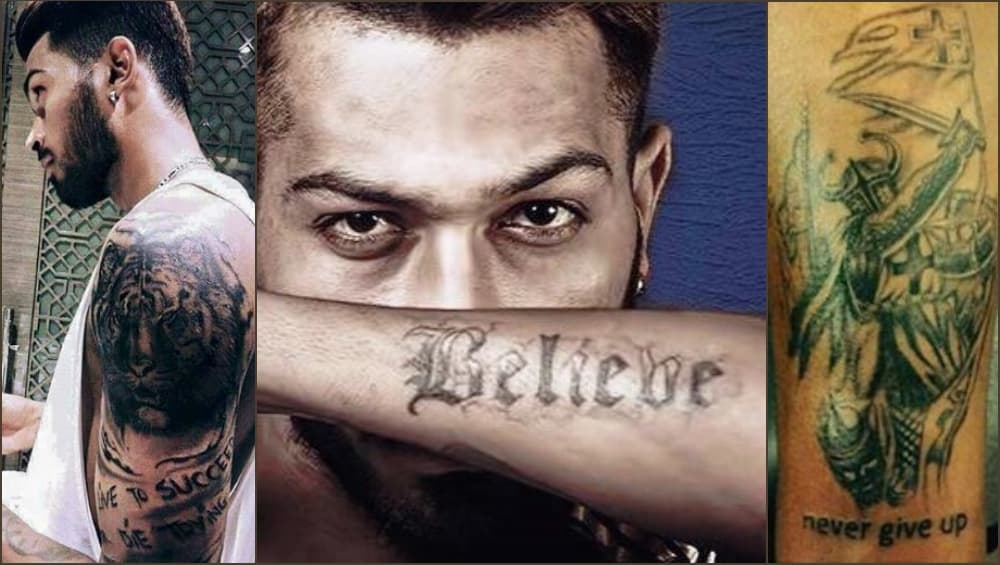 The swashbuckling cricketer got a huge tattoo of a tiger face, representing strength and courage. Along with it, the phrase "live to succeed or die trying" is also inked. This tattoo happens to be Hardik's favourite of the lot – well before those cute paw prints. We think, they are going to be his new favourite.