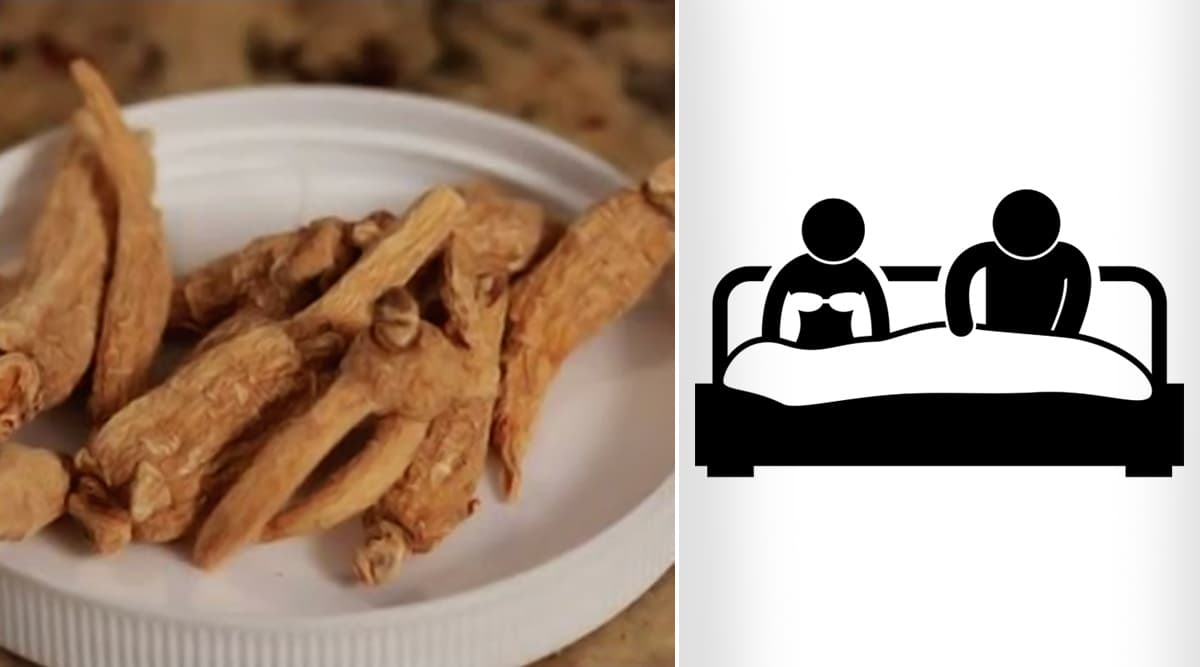 Low libido or dimmed sex drive can be a big problem and also reflect badly on your health. Experts always advise healthier lifestyle choices such as balanced diet, regular exercise, meditation, yoga, good sleep, less alcohol intake, and reduced stress to help improve libido and better sex life. But some natural herbs have been known to work wonders in terms of improving libido, keeping ED at bay and enhancing your overall sex life. Red Ginseng is one of them. The popular herb is known to be one of the highly preferred Chinese natural medicine. Ashwagandha For Weight Loss: Here's How Indian Ginseng Can Help You Burn Fat Easily (Watch Video). 
Red ginseng is known to naturally treat a number of conditions, including erectile dysfunction. Red ginseng is not harvested until the plant is at least 6 years old helps improve low libido and sexual function in women as well. Another study also found that red ginseng may improve sexual arousal in menopausal women as well.
How To Consume Red Ginseng For Low Libido
One of the best ways to consume ginseng is in the form of hot beverages like tea or coffee. Most people find it easier to drink it in the form of tea. Some people also like to take red ginseng supplement but for that, it is very important to take professional advice. It has been said that Ginseng is an amazing aphrodisiac, and is used to treat sexual dysfunction as well as to enhance sexual behaviour.
While ginseng is a commonly consumed herb that poses no side effects but it may sometimes it may interfere with blood-thinning medications. Very rarely ginseng is also known to cause headaches, constipation or minor stomach upset.
(This article is written for an informative purpose and should not be substituted for medical advice. Kindly consult your doctor before trying any tips.)