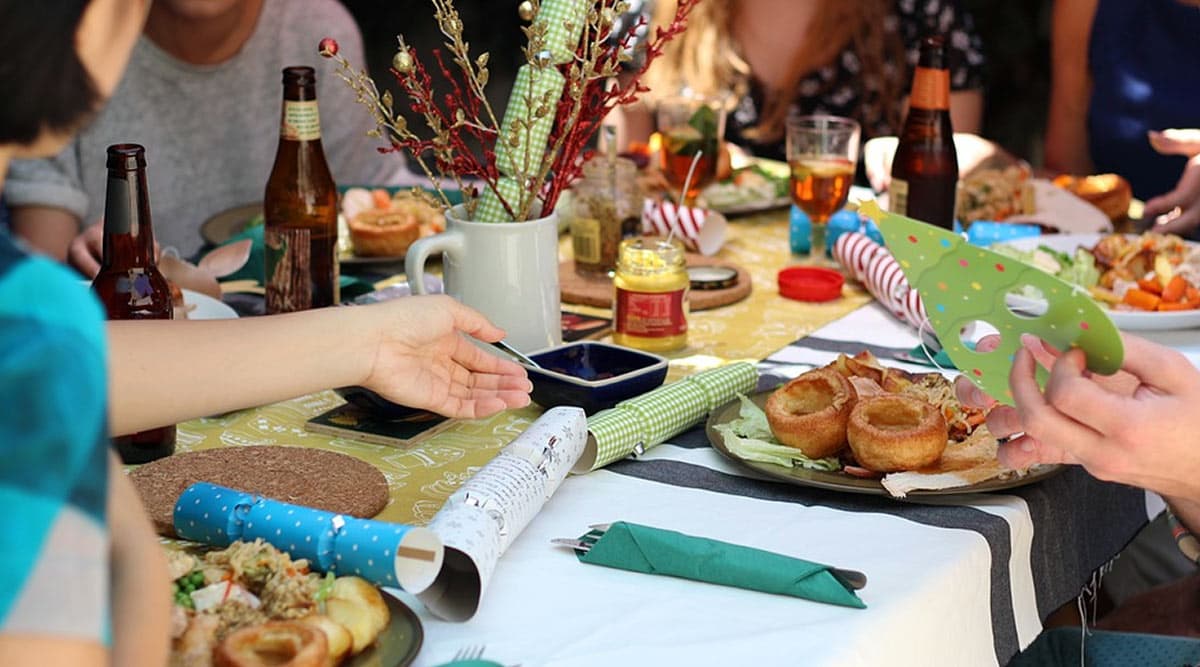 Happy New Year's Eve 2019, readers! The New Year 2020 is here and the excitement levels are sky-high. However, there's another reason to party, perhaps for the last time in 2019, as the occasion of New Year's Eve is here. As per the Gregorian calendar, New Year's Eve – also known as Old Year's Day – is celebrated on December 31, a day before the New Year. New Year 2020 Celebration Ideas: 5 Ways to Enjoy New Year's Eve at Home With Friends And Family.
The festivities on New Year's Eve are grandeur and people celebrate it in high spirits. People party crazily on the night of the New Year's Eve and the celebrations are often extended till the morning hours of the New Year. Hence, if you are searching for the most amazing and best New Year's Eve games' ideas, then you need not worry. We, at LatestLY, bring you some of the top and trending New Year's Eve party ideas, so that you can enjoy your New Year party. New Year's Eve Party Ideas for Children: 5 Creative and Fun Ways to Organise Kids Party at Home Welcoming 2020.
1. New Year Charades
The game is a spin-off of the popular dumb charades game. Considering the number of members invited to the New Year party, you can divide them into two teams. It will be a fun game to play where everyone can heartily participate.
2. Two resolutions/truths and a lie
This game brings a twist to another classic game, i.e. two truths and a lie. In this version of the game, the party guests will have to guess which two of three options are New Year resolutions and which one is a lie. It is a perfect ice-breaker for all members.
3. Never Have I Ever
The game is an interesting one. You can ask, confess, or reveal, anything that you want. It might be a little awkward for people to begin with, but the game is a complete entertainer once they get in the groove. You can have all the sorts of variation like as if you want, you can add alcohol in the mix too.
4. Truth or Dare
Truth and Dare is one of the most classic and amazing games that can be played at any party, let alone New Year. The game is full of fun, frolic, embarrassment, laughter, bloopers etc. You can add a list of crazy activities which you can choose from when the player chooses 'Dare'. The game is simple and inclusive and the guests are surely going to love this.
5. Pictionary
You can make your cards to play Pictionary and not have to buy a game to play it. There can be any number of teams who can play this game. There should be a big drawing area, and a few boards to draw on. It is complete fun when people start guessing the answers. And to play it on a New Year, you can be as creative (funny) as you want while making drawing cards.
6. React and act
This is a hilarious game, where you have no skills to apply except trying to react as per the situation is given to you. For example, you will be told that there's a fire in your garage. Now, the game is how you react to the situation, by acting in front of the party guests.
7. Ribbon Dance
This New Year Eve's game is a good option for adults. You have to cut 3-ft or longer ribbons in a huge quantity. Now you hold them and hang them in the air, asking people to hold an end of the ribbon. You should then drop the ribbons, and see which two people are holding the same ribbon. Then, these two persons will have to share a dance at the party.
The New Year Eve 2019 is not too far and you can start planning for your New Year 2020 party now. We hope that the above ideas help you in your New Year Eve's 2019 party on December 31. We wish you a very 'Happy New Year's Eve 2019' and a very 'Happy New Year 2020'.