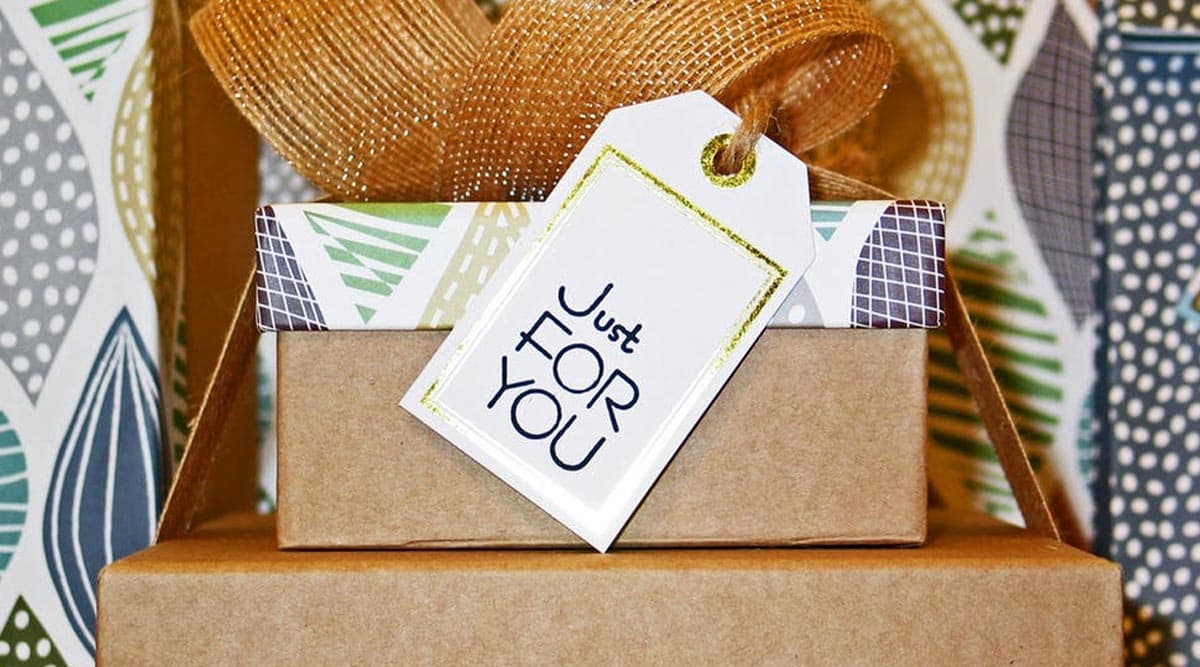 Anyone who has a Facebook account "knows the drill." We are notified of our friends' birthdays, and we are prompted to send birthday wishes, a digital postcard, a quick GIF to congratulate them. Sometimes we go a step further and send them tangible gifts like Jovani prom dresses or shoes. We do this faithfully, because we certainly do not want our friends to think that we are ignoring their special days.
Often, those friends request that, in lieu of a gift, we support one of their causes by sending a donation. And many of us do just that. It satisfies a human emotional need to feel that we are "doing good."
But there is another phenomenon afoot on gifting via social media – personal gift-giving among friends. Now, when a friend's birthday is "announced," friends are given the opportunity to order a personal gift to be electronically delivered, usually in the form of a gift certificate to an online retailer. This has had an impact on the amount of gift-giving overall, according to a recent study by researchers at Cornell University, MIT, and Facebook.
How Facebook Has Prompted Us to Make More Gifts 
The difference between online gift-giving via social media platforms and individual retailers, is that social media actually prompts a user to give. On sites like Amazon (or other online retailers), there are no prompts. The giver must remember a birthday or other special occasion and then take action to send a gift. More steps are involved. 
And here is what the study found:
People are more prone to give when prompted digitally.

58% of social media gift givers stated that they would probably have given a gift anyway, but 42% stated that giving through Facebook was easier and more convenient

Those who received gifts via Facebook were 56% more likely to do the same thing when their friends' birthdays were announced.

There is an interesting age differentiation. Most Facebook gift-givers were between the ages of 45 and 64. Millennials were not as prone to do this. On the other hand, millennials who were recipients of such gifts were twice as likely to reciprocate in the same way.

Social influence of reciprocity was evident in the study. Those who received were more likely to give online gifts after being on the receiving end.
How Social Media Surged Digital Gift Giving 
Digital gift-giving has had exponential growth in recent years. Just in the niche of gift cards, a recent survey reports that, in 2018, 86.9% of respondents stated that they had purchased e-cards as gifts.
And, even if they do not specifically engage in the business of providing gift card/certificate giving, many social media platforms are in the business of providing gift-givers with ideas for digital gifts. During the 2018 holiday season, Pinterest gave a rundown of the most popular trends in products and services, all of which could be found on e-commerce retail websites. Trends ranged from products that could be ordered and delivered to recipients, to certificates for spas, dining, and more.
The other obvious trend is for online retailers to establish a strong presence on Facebook and other social media platforms in order to provide gift ideas, all of which can be digitally ordered, paid for, and delivered. This, of course, is nothing new. But, as online shoppers look for those unique gifts, they can be presented with options. 
Social media is obviously having a major impact on gift-giving. Not only has it made it much easier and convenient to give, it provides gift suggestions, and it has stimulated a "give back" human emotion that is within all of us. This psychological drive of reciprocity is strong, and social media platforms are certainly taking advantage of it. Based on the study referenced here, this alone means that the amount and frequency of giving via social media is on the rise.
What can we expect in the future? Other social media platforms will see value in this new gifting phenomenon and copy what Facebook has already found to be effective. Indeed, many of them already have "variations on this theme." And there will undoubtedly be collaborative arrangements between online retailers and social media platforms that will prove to be financially beneficial for both.