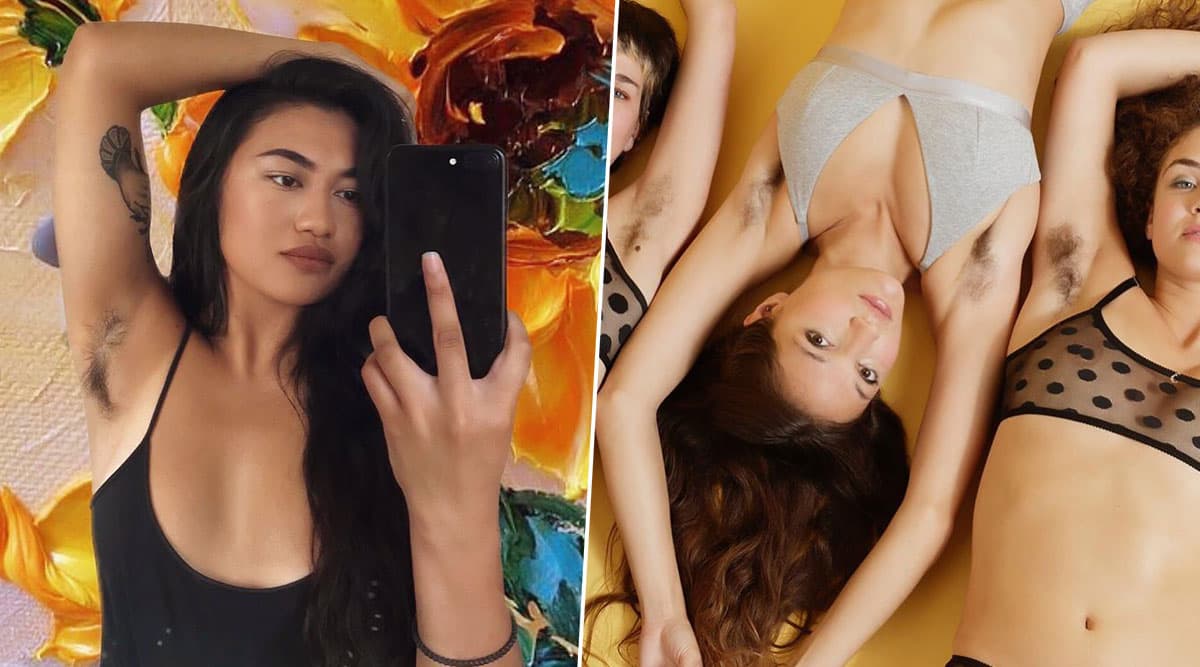 Armpit hair, leg hair, hand hair, pubic hair, you name it and people will find a way to be disgusted by them. It is 2020 and guess what? Most people around the world are still not comfortable with women carrying their body hair with pride. Forget, women not even men these days. Not only is body hair, including armpit hair, hair growth on arm or legs or anywhere else in the body where it is not "supposed to" be. So some women thought of a unique way of standing up against this superficial "hairless beauty standard" by starting a movement called "Januhairy". Just like the name suggests, it is all about January full of body hair. The movement was started by Laura Jackson, a drama student at the University of Exeter in the U.K. She began the movement very similar to men's "Movember" also known as "No shave November" that is meant to increase awareness about prostate cancer. Januhairy, on the other hand, is a movement aimed to make people comfortable with the idea of having body hair. Going Full Bush! 8 Reasons Why You Shouldn't Shave Your Pubic Hair.
Laura Jackson has taken to Instagram this year as well to share her thoughts with like-minded women. She says in her Instagram post that Januhairy is nothing about a time or a date to join the movement but, in fact, "your individual experiences within the empowering community of Januhairy". She says Januhairy movement is about "combating social pressures on what it means to be a 'Woman', or any identity for that matter". Encouraging the ones who think it is late to join the Januhairy movement, she says: "Start now, start next week; you're still spreading our message and challenging yourself and, in turn, fucking with the patriarchy... Visit 'januhairy . org' (without the spaces) for more info on the movement and the charity involved."
Check Post:
This year the movement was also made more gender-inclusive. The new year post read: "The focus may be on women, but this doesn't mean we exclude the experiences of other genders and identities in this conversation! Let's educate one another on all experiences with this 'prickly' subject."
Check Post:
View this post on Instagram
The idea is to not make anyone feel that one has to have hairless skin to look beautiful or more woman-like. Not just that, body hair isn't "dirty" or something that makes you any less of a woman. It is natural and is meant to be on the body the way it is. Especially pubic hair. Did you know your pubes have more purpose than you know? Not only does it protect your vagina but are also responsible for your natural pheromones.