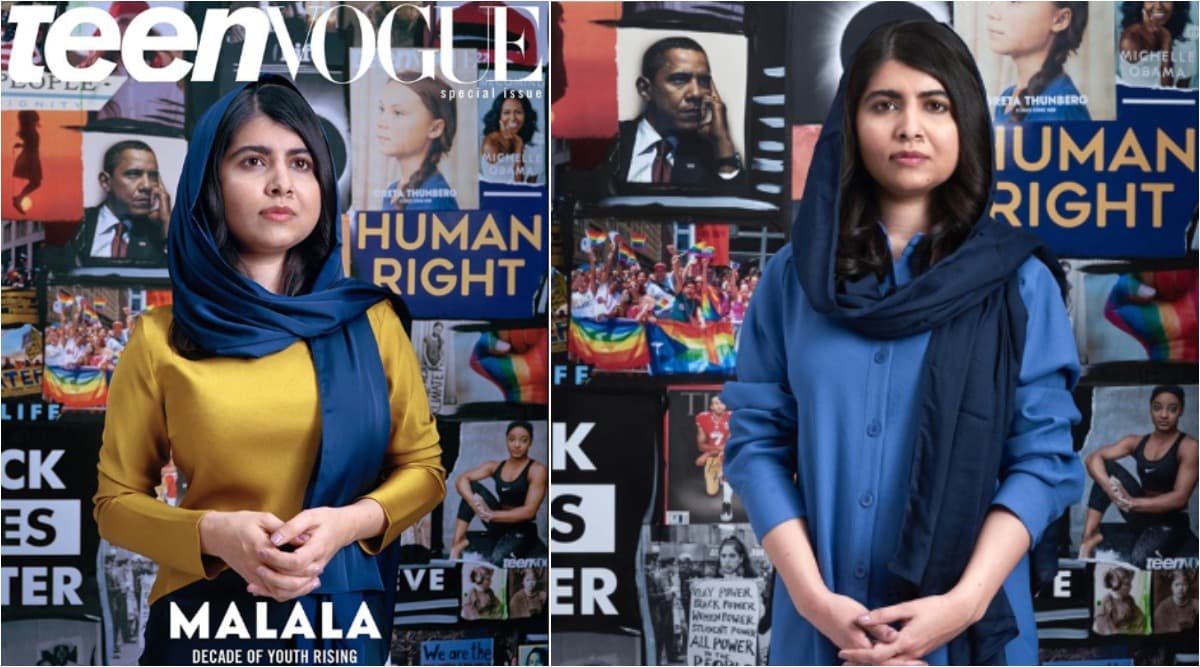 Vogue did the unthinkable once again! Although they are known for their high-end fashion content, the magazine has also at multiple times shown their stand on varying issues. While models, actors and singers feature their prestigious cover every month, this time it is a person known for social activism. Nobel laureate Malala Yousafzai who rose to fame after she survived a bullet shot by the Taliban has graced the cover of the coveted magazine. She has been featured in a story called Decade of Youth rising, a part of series which looks at youth activism since the 2010s. In the interview, Malala spoke to Teen Vogue executive editor Samhita Mukhopadhyay about her fight for girls education, issues related to Islamophobia other than climate change protests, young activist Greta Thunberg, mental health and the power of Greta Thunberg. Who Is Malala Yousafzai? 11 Interesting Facts About the Nobel Prize Winner.
In the interview, she says, "What has given me hope is that the last decade was a decade of youth activism, but the next one is going to be about youth change-making, and that's what gives me hope. It's like we have done our activism; we have done enough to raise our voice. And I think the next step is now let's make the change, let's be the change-makers, let's get more involved in this." Greta Thunberg Quotes That Will Make You Take a Hard Look At Climate Change and The State of Planet Earth!
Malala - Decade of Youth Rising:
When asked if she ever went through depression or struggled with depression, she said, "Yes, but I have always asked for help. That's the key that I would say to everybody. Even if you feel 'I don't think the issue is too big. I don't think I'm in a depression or anxiety yet' or 'I don't think it's [bad enough to] still go out and ask for help."
Malala on Teen Vogue Cover:
Watch The Video Below:
She also spoke about millions of children who took to streets protesting against climate change. Talking about the initiative which was carried out across countries, she said, "For me to see millions and millions of young people, not just in the US, not just in the UK – the so-called developed countries – but from all across the world, in Pakistan, in India, in Kenya, you see these young girls, especially women that are coming forward, and you also see older people in the crowds – I think that's when you realise how powerful the voices of these young people can be. And I think awareness is important. That's the first step towards a change." Malala Yousafzai's Best Speeches on Education and Empowerment That Will Inspire You.
Talking about Islamophobia she said, "Some of the readings that I've done, it shows that you see Islamophobia more in areas where the community is less diverse.... So when the communities are more diverse, you would not see as much Islamophobia, [e.g.] in New York or in London. So that is an element of it, how much that society is integrated. And people need to engage with and talk to each other.: