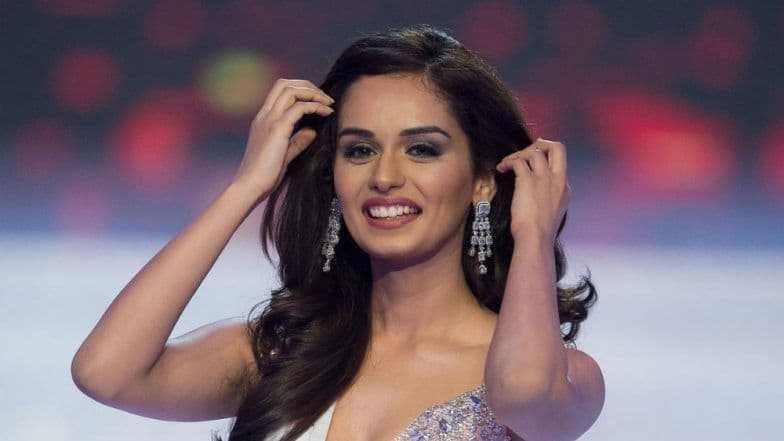 After winning the coveted Miss World 2017 title, commitments towards the crown have always kept Manushi Chhillar very busy. The Haryana girl was crowned Miss World 2017 at a grand event held in Sanya, China. Although, the 21-year-old is engaged in many activities captivating the nation with her glamour appearances, she is striving every possible to become a successful doctor as well. To those of who are unaware of, Manushi is an MBBS student of a Haryana Medical college. Much the world of glamour, her road to continue her medical studies have been lined up with a lot of struggles. The Miss World 2017, Chhillar wants to complete her education, and she just received a No Objection Certificate (NOC). But a recent report suggests, allegations have surfaced that the NOC was issued while putting all the rules on hold for the former Miss World. Manushi Chhillar Flaunts Her Abs in a Sexy White Monokini. 
Manushi took admission as an MBBS student in Bhagat Phool Singh Women's Medical College back in the academic year 2015-16. When she won the prestigious title of Femina Miss India 2017, she applied for leave as she was working hard to win the Miss World crown, which was last won by Priyanka Chopra for India in 2000. Manushi has not reported to college since then. Post the Miss World title, her family is shifted in Mumbai, and Manushi now wants to complete the remaining part of her MBBS course in Mumbai. According to reports, she filed an application seeking migration from Bhagat Phool Singh Women's College to a Mumbai-based college. She successfully received a NOC by the Pandit BD Sharma University, to which the medical college is affiliated to in Rohtak. Manushi Chhillar Lives Her Princess Moment in Varun Dhawan's Girlfriend Natasha Dalal's Label. 
However, allegations state that Manushi applied for the NOC, without giving a concrete reason for the migration. Besides, she has not furnished any document from the medical college she intends to migrate to, reports Medical Dialogues. It has further been alleged that all the rules were on hold for her and without taking permission from the Medical Council of India (MCI). Speaking to Amar Ujala about the issuance, the Registrar was quoted as translated by MD, "A NOC has been issued to Manushi Chillar about 15 days before the University. She wants to enrol in a college in Mumbai. I came as a special case for me. On his file, the BPS College administration sent no objection, on this basis the NOC has been issued [sic]."
NOC is granted to a student who wants to migrate from one medical college to another. But he or she has to apply for the same only after passing the examination. The medical college, where the student wants to migrate, shall give the NOC stating that a seat is vacant there and that they do not have any objection to admitting him or her at their institute. The student has to provide a valid reason for the migration. After submitting all the requisite documents with the respective medical college administration, the said information is sent to the University, who then forwards it to MCI. It is the MCI who grants permission to the student to issue a NOC.