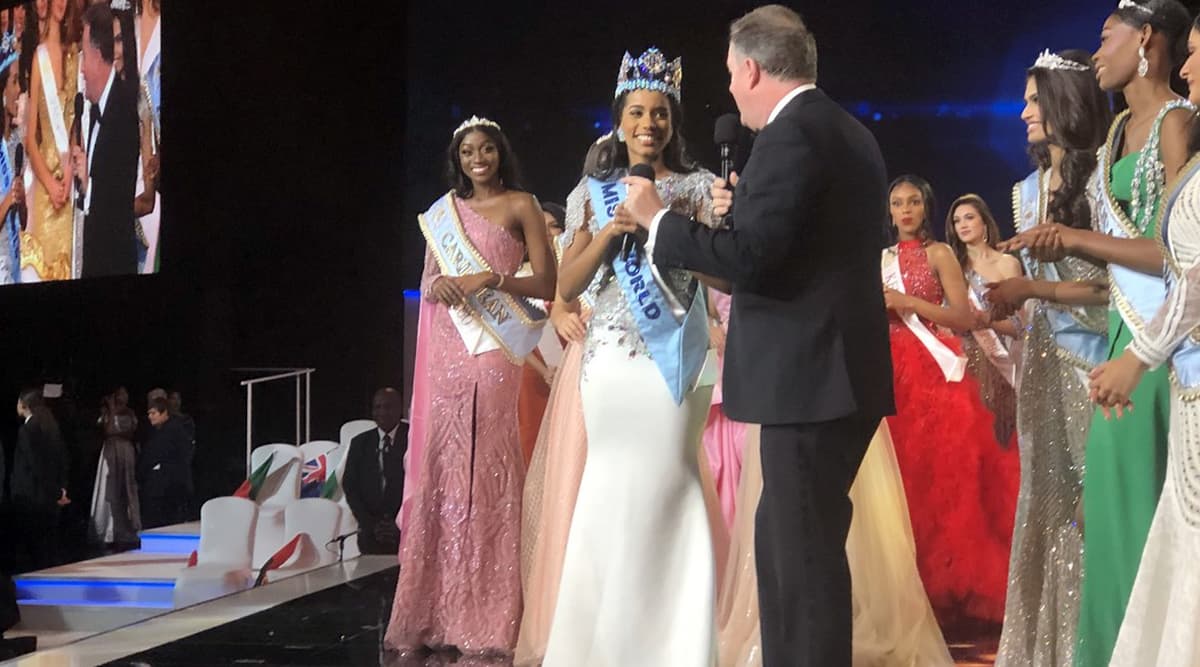 The 69th edition of Miss World 2019 beauty pageant was held tonight at ExCel in London. Jamaica's beauty queen Toni Ann-Singh was announced as the winner. Miss World 2018 Vanessa Ponce crowned her successor at the end of the event. Happy tears were rolling down from our Miss World 2019 winner as she walked the ramp, waving at the crowd while wearing the gorgeous blue tiara. It was indeed a moment to behold. She is the fourth woman from Jamaica to win Miss World. Her finale answer to Piers Morgan's question gave her the victory tonight. The question and answer video from the finale round at the 69th edition of beauty pageant has been uploaded online. Miss World 2019 Crowning Moment. 
Before the crowning moment, the 23-year-old and the rest of the top five finalists had to get through an interview with British broadcast journalists Piers Morgan live on stage. When asked, "Who is the most inspiring woman to you in the world?" Singh responded, "So you asked me a question to make me cry. Well, okay. The most inspiring woman to me is my mother. Now I must say, if my mother and my father are the roots, and I'm the tree, then really, any work that I do, anything that I'm able to change in the world...It is the fruits of their labor and I watched her (my mother) pour everything into me, even at the sacrifice of her own wants and her needs, and that's why I am able to sit before you today." Miss World 2019 Winner Toni-Ann Singh: 5 Lesser Known Facts About the Jamaican Beauty Queen You May Not Have Known. 
Watch Video:
It was surely an emotional moment for her. But with her answer, Singh passed with flying colours. France's Ophely Mezino is the first runner-up while India's Suman Rao is the second runner-up. Singh became the fourth Jamaican to win the prestigious title with the last being Lissa Hanna who was crowned in Miss World 1993.