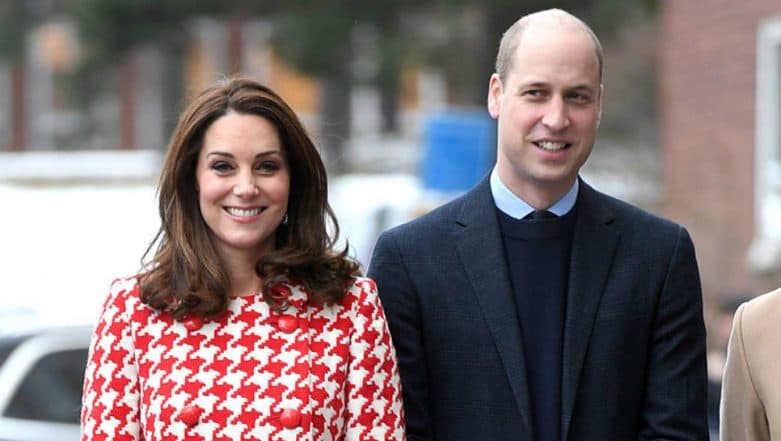 Prince Harry and Meghan Markle became parents to a beautiful boy on May 6. The Duke and Duchess of Sussex are thrilled to be embracing parenthood and the birth of Baby Sussex has been a festival of sorts for the fans of the Royal family. Streets of Windsor were filled with cheer as the Duchess gave birth in the early hours on Monday. Congratulations are come in for the Duke and Duchess of Sussex from everywhere. While friends and family of the couple have been wishing them, Prince William and Kate Middleton too shared an adorable message for Prince Harry and Meghan. Royal Baby Sussex is Here: Prince Harry and Meghan Markle Welcome a Baby Boy - (View Pic)
The Duke and Duchess of Cambridge were recently present at the launch of The King's Cup regatta at the Cutty Sark. Speaking to the media about the arrival of Baby Sussex, he said, "Obviously thrilled, absolutely thrilled, and obviously looking forward to seeing them in the next few days when things have quietened down. I'm very pleased and glad to welcome my own brother into the sleep deprivation society that is parenting."
Take a look at Prince William's message for his brother Prince Harry:
Adding to this joyous message, the Duchess of Cambridge even spoke about the experience of having a new-born first time around, she said, "It's such a special time, obviously with Louis and Charlotte just having had their birthdays it's such a great time of year to have a baby, spring is in the air. As William said, we're looking forward to meeting him and finding out what his name's going to be, so it's really exciting for both of them and we wish them all the best. These next few weeks are always a bit daunting the first time round so we wish them all the best."Megan Markle Delivers Royal Baby Boy! Twitter Celebrates The Arrival of Sussex Prince.
We can't wait to find out soon what the Royal baby will be named. According to the bookies, the highest bids were placed on Arthur and Henry among other names. Although, the latest reports also suggested that the couple want to choose a name that confluences both UK and US cultures. Stay tuned for more news on that!