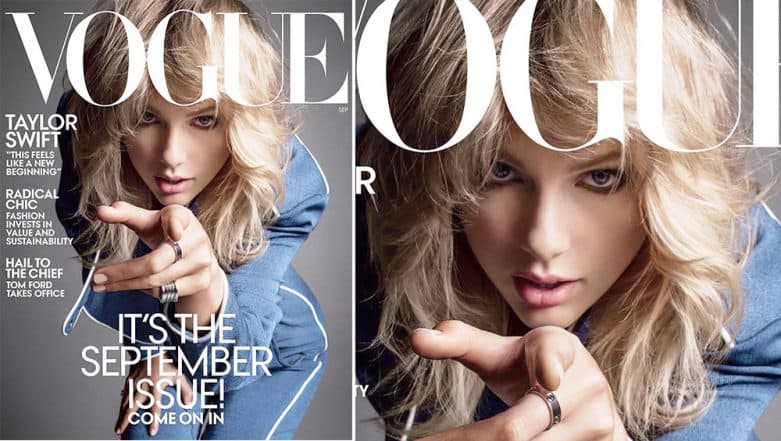 Taylor Swift graced the Vogue cover for the September issue and while the Bad Blood singer looked flawless in her a grey Louis Vuitton jumpsuit she is on the headlines for more than that. Taylor Swift has always been vocal on the subject of LGBTQ community rights and she feels for the community really strongly. She has also been working vividly towards the LGBTQ community because she feels that rights are being "stripped from basically everyone who isn't a straight white cisgender male."  Taylor Swift said in the September Vogue issue that, "Rights are being stripped from basically everyone who isn't a straight white cisgender male. I didn't realise until recently that I could advocate for a community that I'm not a part of." Also, Taylor Swift recently released a music video called You Need To Calm down and Netizens Call the Singer 'Queen' For Releasing a Pro-LGBTQ Track on President Trump's Birthday
Taylor Swift has also been criticised in the past for not speaking up on political issues, especially during the 2016 US presidential election campaign. However, in the vogue magazine, she actually took a stand where she said that she personally "reject the president's stance."
While talking to Vogue magazine she also described a situation where she felt "devastated" because of not being able to be vocal enough in her support for the LGBTQ community. She said, "Maybe a year or two ago, Todrick and I are in the car, and he asked me, 'What would you do if your son was gay?'" she says. She further explained "The fact that he had to ask me … shocked me and made me realise that I had not made my position clear enough or loud enough," she says. She continued to say, "If he was thinking that, I can't imagine what my fans in the LGBTQ community might be thinking. It was kind of devastating to realise that I hadn't been publicly clear about that."
Check out Taylor Swift on Vogue Cover:
Taylor Swift was also recently in the news for being "cancelled" after her row with Kim Kardashian. Did you know Taylor Swift's New Song ME has a Snake Reference, And Fans Related it to Her Feud With Kardashians? As per the report by BBC, she spoke about the time when #TaylorSwiftIsCancelled was trending. She said she had a "very isolating experience". She opened up on the incident when she was targeted by a campaign to "cancel" her and told Vogue magazine that receiving messages like that could be perceived as being told: "to kill yourself". She said, "When you say someone is cancelled, it's not a TV show. It's a human being I don't think there are that many people who can actually understand what it's like to have millions of people hate you very loudly."