If you have been dreaming of luxurious air travels with private lounges and great views than you actually experience then soon your dream will come true with Airlander 10. The massive aircraft, almost tagged as the world's largest has some definite luxuries to offer. British Aerospace company Hybrid Air Vehicles and aviation design consultancy have teamed up to develop the aircraft which will redefine luxury tourism to an upper grade. A peek into what the aircraft's interiors will look like was revealed at the Farnborough International Airshow and your eyes are bound to pop out! There are glass floorings, private bedrooms and modular layout so customisation options as well.
The interiors are plush but an acrophobic might want to stay away as the floorings are made of glass. There are private rooms- suite bedrooms with a lounge that will offer you views of the horizon from top to bottom. Fine-dining will be taken care off as there's another space for a plush Altitude Bar. The Design Q's CEO Howard Guy was quoted, "We love doing different things. Our fantastic team of young designers relish the opportunity to do something no one's done before, to imagine a new concept and then to get into the detailed design of what this space will be."
Check some of the pictures of the interiors of Airlander 10: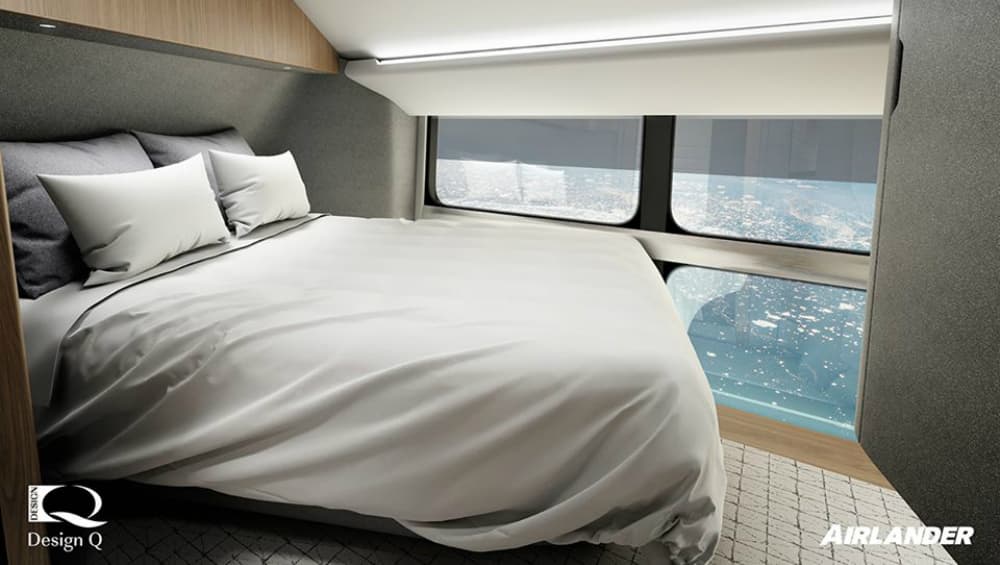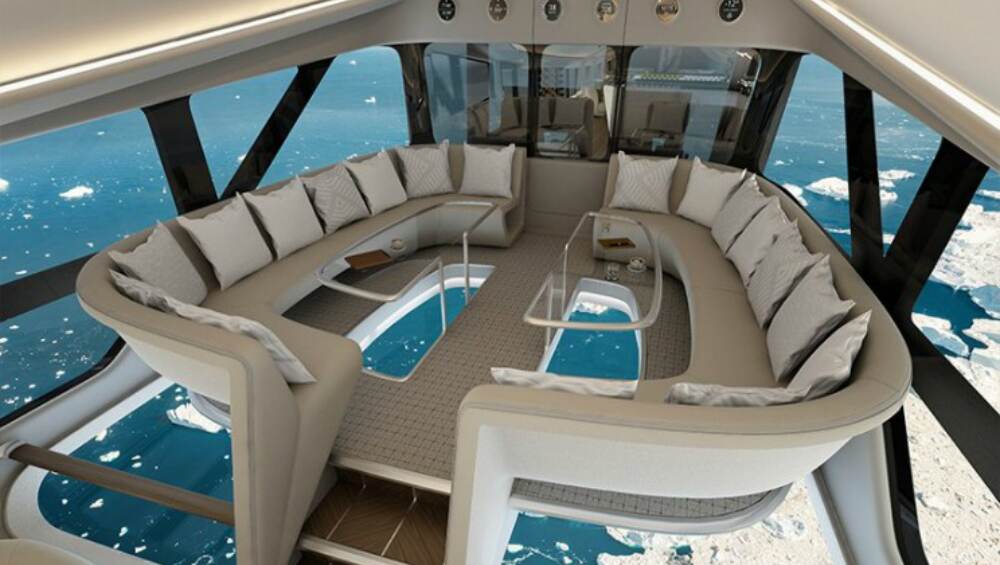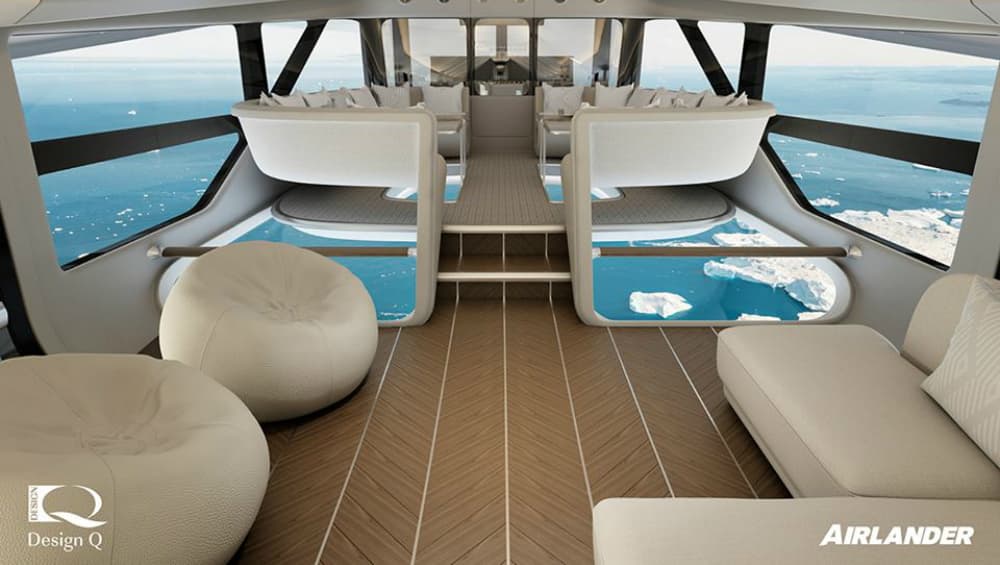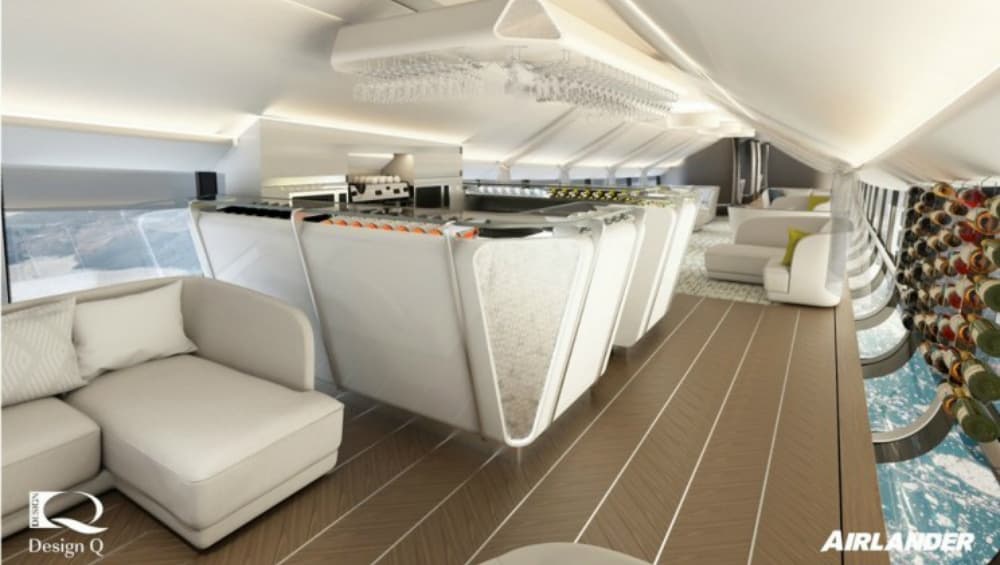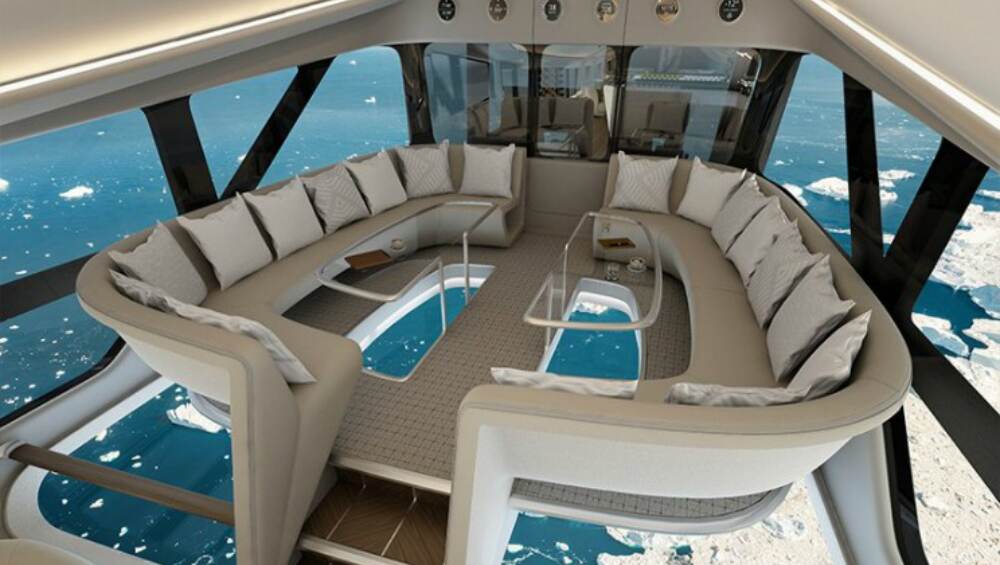 Don't the pictures express luxury as never seen before? Along with the design aspects, the aircraft will also be technically forward. Airlander 10 will have to stay airborne on low-cost fuel and can take-off from any flat surface, be it ice or a desert terrain. It will accommodate 19 passengers on a three-day scenic cruise but the date for the start of the flight date is not yet fixed as the tests are still in process. The aircraft must complete 200 incident-free hours in the sky before it can welcome passengers on board.
Needless to say, the Airlander 10 will be one of the most unusual aircraft to take a flight. It looks distinctly like a posterior of a human has given it a nickname of 'The Flying Bum' already but it houses enough luxury inside to pay heed to the outer look. The price of the three-day journey is still not known but it will cost a lot of dollars for sure.