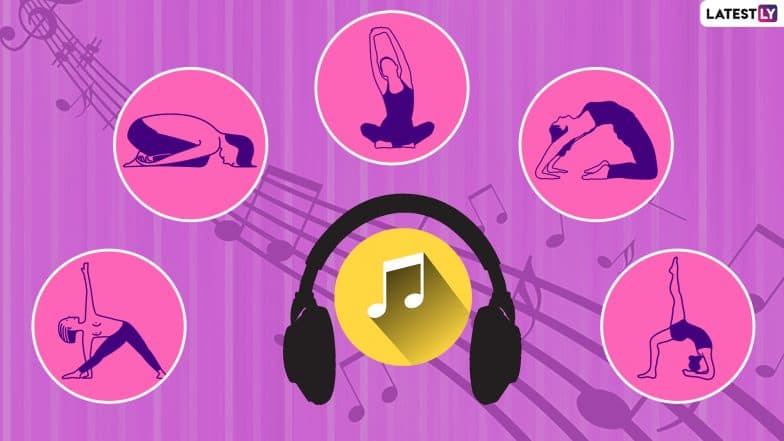 Music has more benefits than one can comprehend. World Music Day that is celebrated every year on May 21 is dedicated to music in all forms and the impact it has on the world. Music doesn't just elevate mood but is also known to keep various mental health issues at bay! Anything can be made better by music and it also helps you reduces stress, decrease the effects of anxiety, improves memory, eases pain, provides comfort and improves cognition. But did you know that music and improve your productivity and yoga performance? Looks like there is a reason World Music Day and International Day of Yoga falls on the same day! Listening to music while exercising or performing yoga can actually help improve your performance bring better results. Good music helps you perform yoga and better by improving concentration. But we are not talking about DJ wale babu to be played on the background of you performing yoga. Certain songs that when played while performing yoga can help improve your concentration. World Music Day 2019 Wishes: Celebrate The Day With Quotes On Music By Legends Like Bob Marley, Elton John And More. 
Here are some of the songs you can play while performing yoga:
Instrumental: Choose soothing instrumental music that you can play while performing yoga. Instrumental music is known to be extremely beneficial in improving your cognitive function.
Instrumental yoga music video:
Om Mani Padme Hum: It is known to be one of the most popular mantras in the world. It is known to improve concentration and also soothe your mind.
Om Mani Padme Hum chanting video:
Forest music: If you want to get a feel of performing yoga in a breathtaking forest, you can play the forest music available online. It will make you feel close to nature and improve your performance.
Enchanted forest music:
Rain music: Some people really like to listen to raindrops in the background as it is known to bring in peace and make your mind relax.
Rain Music video:
Music on the background can make anything better. Some people have confessed that listening to music even while studying makes them concentrate better. Depending on the type, music can also help change your mood.