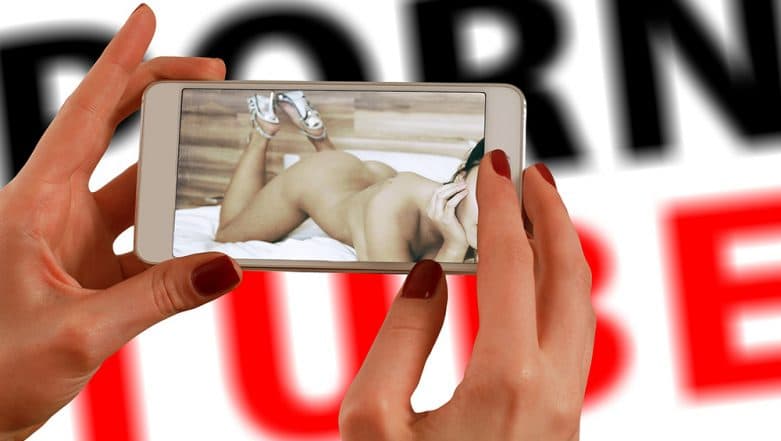 There is a lot that goes into making XXX porn videos that you watch online. All major porn sites such as pornhub.com, xVideos, xHamster, XNXX.com, YouPorn, HClips, NaughtyAmerica etc. follow certain legalisation processes when it comes to hiring their pornstars. Even amateur porn sites such as WatchMyExGF.com, WatchMyGF.me hire people to act for their XXX videos following a set of rules and regulations so that the actors aren't exploited. However, recently an amateur XXX porn site has been accused of conning young women into porn. The site GirlsDoPorn.com allegedly had promised the women they hired that they would only sell the porn abroad on DVDs now about 22 women have sued the company alleging fraud and deceptive practices. XXX website, GirlsDoPorn.com has been sued allegedly for conning the girls into porn. Porn-Addicts Beware! Google, Facebook Secretly Tracking Your XXX Website-Viewing Habits. 
The owner of the porn-making company, Michael Pratt and the company itself has been sued of taking advantage of the inexperience of their actors, alleging coercion, fraud, and misrepresentation as per reports by alt-weekly, The San Diego Reader. The women claim that they were promised their footage would be sold only on DVDs to "private collectors" and "small video stores" in Australia, New Zealand and Europe, however, when the footage posted online the  22 women said that Pratt and two colleagues, Matthew Wolfe and Andre Garcia, convinced them to participate in the videos without disclosing that they would be sold and distributed across the internet.
Reports have it that, Pratt has denied all the charges and his attorney in retaliation has said the women had "failed to exercise ordinary and reasonable care on their own behalf" and that way, have waived their rights to claim damages.  The case, which is scheduled for a six-week trial that began Aug. 20.