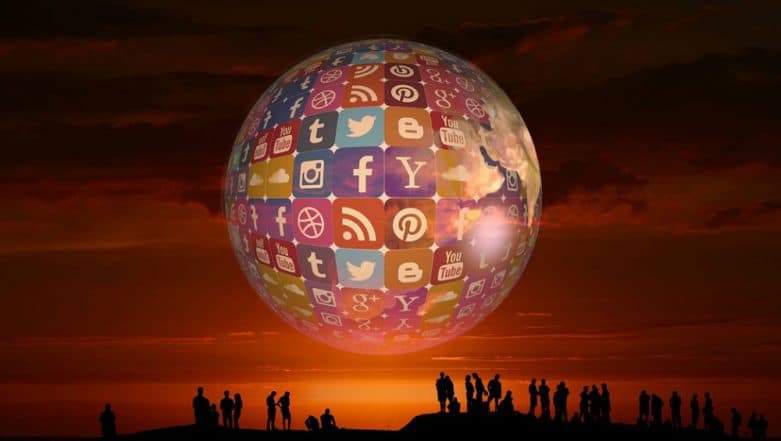 This week, social media sites have given us a lot. Some moments are to cherish and others, raising serious concern over the preservation of nature. Brazil's Amazon Rainforest continues to burn. There are several appeals to save the Amazon, but the extent is too huge. The cause of the fire has become a debatable issue among everyone across the world. On the other hand, remains of the Titanic in the Atlantis released in clips have taken the people back down the memory lane. Many videos were shared online, and these received significant reactions from the social media users. From Amazon Rainforest fires to Titanic wreckage, these seven viral videos are a must-watch.
1. Amazon Rainforest Fires
It is not stopping. Amazon Rainforest continues to burn. As of recent reports, Brazil's President Jair Bolsonaro, pledged to mobilise the army to help combat the blazes. The world needs billions of more trees to absorb carbon and stabilise the climate, and at such heating situation, the planet is losing its biggest rainforest.
2. Ranu Mandol Records Song With Himesh Reshammiya
Ranu Mandol, who went viral last month for singing, Lata Mangeshkar's iconic song, Ek Pyar ka Nagma Hai has just got a big launch. Bollywood singer and music composer Himesh Reshammiya has recorded a song with Mandol and internet could not be happier. The song will reportedly be featured in Himesh's upcoming movie, Happy Hardy and Heer.
3. Adorable Baby Shark Fan
true fan of baby shark pic.twitter.com/uD6EX2v1Pa

— Adriana 🌸 (@Adriana_Derath) August 18, 2019
The cutest video of a baby dancing to the tune of "Baby Shark" has gone crazy viral. The tiny tot was captured comfortably sleeping in the back seat in a car and suddenly woke up listening to the peppy number. It is incredibly adorable to give a miss. It is videos like this one, which has kept the netizens' mood light, amidst serious news like Amazon Rainforest fires.
4. Lazy Elephant Sleeps in the Middle of Road
Talk about #TrafficJam 😂😂😂

A lazy elephant creates a jumbo road block by taking a nap in the middle of a highway in Thailand

Via @MailOnline pic.twitter.com/hgw417MpeA

— Washington News Line (@WashNewsLine) August 23, 2019
A video of an elephant sleeping in the middle of a road, reportedly in Nakhon Ratchasima in northeastern Thailand is going viral. Hardly concerned about the traffic it halted, the jumbo can be seen taking a power nap in the road.
5. 'Low-Cost' DIY Treadmill
Low cost treadmill invented in Gujarat! The gujju brain knows how to save money! pic.twitter.com/kQ7tQayNdd

— Kiran Mazumdar Shaw (@kiranshaw) August 21, 2019
This DIY treadmill at home using oil is cracking up the internet. And yes, such jugaad can only happen in India. The Gujarati man in the clip, first spills some oil on the floor and then tops it up with sprinkles of water. After mixing it well and checking if the floor is slippery enough, he began to run on the area. Same as he would do on the treadmill.
6. Kashmiri Girls Stranded in Pune
Now this is #India - where one community helps other - 32 Kashmiri girls studying in Pune panicked whn thy lost communication with their families post abrogation of Article 370 shutdown in #Kashmir. The girls approached the Sikh Gurudwara committee4help in going back 2thr homes pic.twitter.com/Tr7Nv11coV

— Neeta Sharma (@NEETAS11) August 19, 2019
After the abrogation of Article 370 earlier this month, Jammu and Kashmir are experiencing severe tensions. Amid all of that, 32 girls from Jammu and Kashmir who were stranded in Pune, got help from Sikh activists. The girls who were in the city for nursing training were running low on funds and could not contact the family members because of the communication blackout. These activists from Delhi raised funds and helped the girls to return their homeland.
7. Titanic Wreckage
"Titanic is returning to nature"

Parts of the wreck are now deteriorating rapidly

[Tap to expand] https://t.co/O4TUkYIZP4 pic.twitter.com/jL2MC2cijD

— BBC News (World) (@BBCWorld) August 21, 2019
A new set of images and from a dive to the Titanic in Atlantic has just shown the remains of the sunken ship's current state. The ship that once said as unsinkable is now broken into two pieces, resting on the ocean floor.
These were the seven videos that went crazy viral this week. While we wait what the coming week has to offer, we hope to hear some positive news from the Amazon Rainforest.