Amazon has once again garnered wrath for hurting religious sentiments of people. This time the online shopping site was selling toilet covers featuring Islamic scriptures on it. Following an American-Muslim civil rights group's complaint, the product has been taken down from the site. On Thursday, the Council on American-Islamic Relations (CAIR), a "civil rights and advocacy organization", released a statement asking "Amazon to remove a number of doormats and bath mats imprinted with Islamic calligraphy, references to the Prophet Muhammad and verses from the Quran, Islam's holy text."
British fashion designer Sera Ulger recently came under criticisms for selling ready-to-wear swimsuits featuring photos of Hindus Goddess Maa Durga. They were called out for cultural appropriation on social media. Cow-Dung Soaps, Modi, Yogi Kurtas to Be Sold by RSS-Backed Pharmacy on Amazon Soon.
The products were not being directly sold by Amazon, but through a third-party seller called Emvency. Around 20 bath mats and doormats were being sold through Emvency on the online platform. After the products were removed, CAIR released a statement on Friday saying it welcomed their decision. An Amazon spokesman told Business Insider, "All sellers must follow our selling guidelines and those who do not will be subject to action including potential removal of their account."
Toilet cover with Islamic scripture which was being sold on Amazon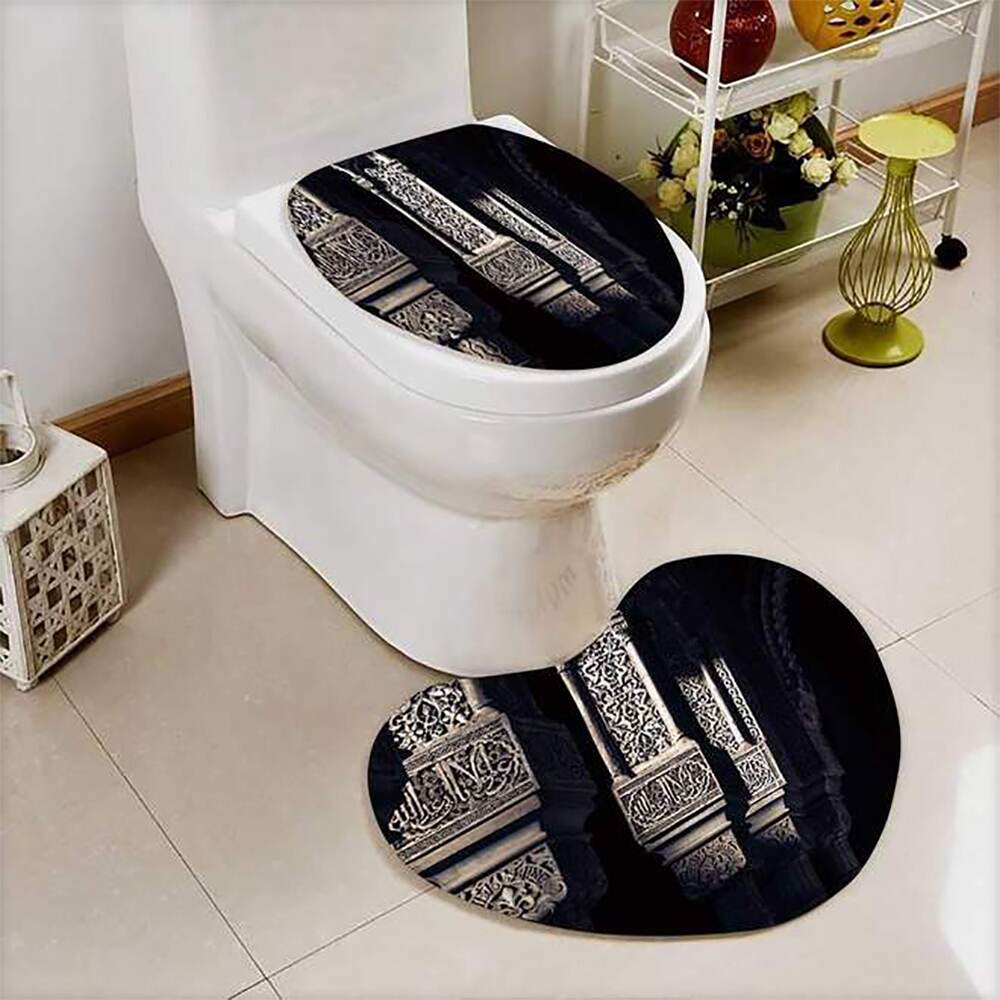 Masih Fouladi, executive director of CAIR's Washington state chapter, "We thank Amazon for its swift action on this issue and hope it sends a message to manufacturers of such inappropriate and offensive items that they will not profit from Islamophobia or any other form of bigotry." Nihad Awad, CAIR National Executive Director said, "CAIR will continue to work with Amazon and other retailers and manufacturers to ensure that products are not exploiting or promoting bigotry for commercial gain. We thank all those who reported these offensive items to CAIR and contacted Amazon."
Last month, Amazon was sharply criticised for selling toilet seats and doormats with the photos of Golden Temple on it. After being severely slammed by several Sikh bodies, Amazon took it down. The group offered "Sikh awareness training" in "an effort to educate Amazon's staff and prevent anti-Sikh products from being sold on the site in the future". It also "reached out to the manufacturers of the merchandise to demand their production to be ceased immediately".