British fashion designer Sera Ulger set up SULDN the fashion label, which specialises in printed ready-to-wear collections. Based in the heart of London, you and I may have not heard much of Sera Ulger but let me assure this brand is swell. However, not everyone is happy with the fashion brand, and the reason is quite legit. As mentioned earlier, the brand is into hand-painted prints and designs, but their idea of printing images of Hindu Goddess Durga on clothing items is not going down too well with the people. Maa Durga is one of the widely revered Hindu deities in India and see her images used on swimsuits, puffer jackets and joggers have made the people call out Sera Ulger for cultural appropriation. Pharrell Williams Adidas Holi Sneaker Collection Suggests Cultural Appropriation? The Singer Faces Wrath of Indian Netizens.
If you pay a visit to Sera Ulger website (www.seraulgerldn.com), you will come across a section on the homepage with a message, "Shop Now | Goddess Puffer Jacket" written on it. Once you click it, you are taken to a well-detailed section that is selling several clothing items such as "Goddess Sherwali Swimsuit," "Goddess Print Puffer Jacket," and "Goddess Print Jacket." More information about all these products are provided like "Goddess Sherwali Swimsuit is an empowering design that focuses on the feminine energy and fight against all evil. This pink swimsuit is a stretch nylon fabric with straps that extend to a low back fit." Similar descriptions are provided for puffer jackets and joggers. Spend a few minutes on this page and check for other "designs and patterns" that include faux snake print, jewel print, gold coin print cloud print, daisy flower print and more. It is amazing to see their tone-deaf appropriation of religion and culture. Gucci at 'The Milan Fashion Week': Cultural Appropriation of Religious Symbols from India, While The Debate is Missing.
Having a picture of a goddess printed on the backside of a monokini, on the thighs of a jogger, all on the name of fashion is not acceptable. And the recent act by Sera Ulger is a textbook example of cultural appropriation. Their lack of knowledge about the Goddess Durga and treating it as another fancy design to print is horribly wrong. Many people have called out the brand for cultural appropriation and it is to be seen how the brand reacts to the accusations levelled against them.
Here are screenshots of the Sera Ulger products that reeks of Cultural Appropriation.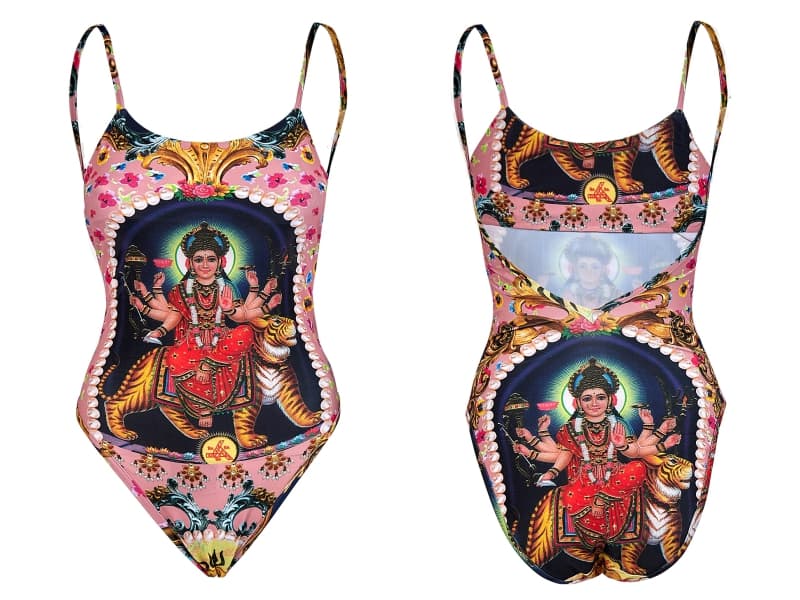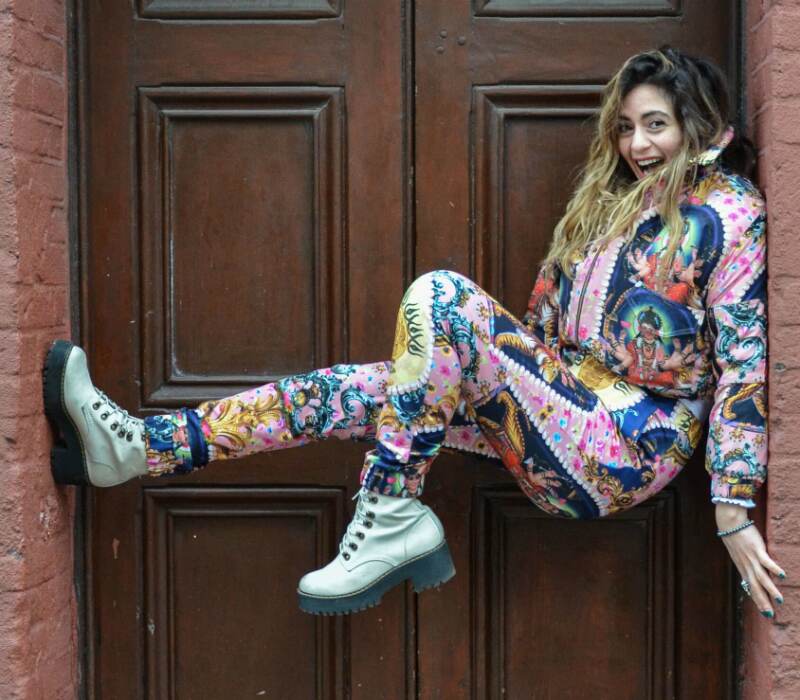 People React to Sera Ulger's Blatant Cultural Appropriation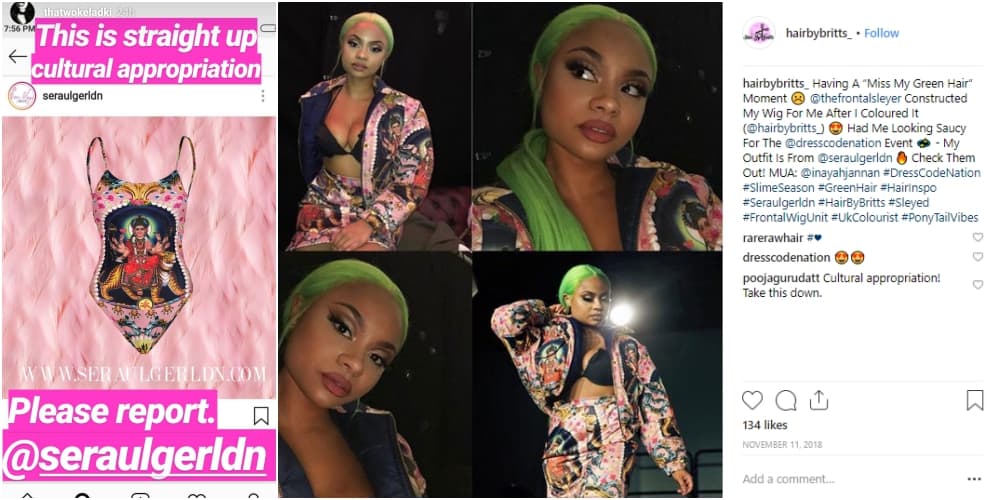 What is Cultural Appropriation?
According to Oxford Dictionaries, Cultural Appropriation is defined as: "The unacknowledged or inappropriate adoption of the customs, practices, ideas, etc. of one people or society by members of another and typically more dominant people or society." People often confuse cultural exchange with appropriation. In the cultural exchange, both parties take an effort to truly understand each other's culture, however, cultural appropriation arises when the dominant side refuses to invest time or make an effort to truly understand another culture but simply create stereotypes. In worst cases, make a mockery and be disrespectful towards the less-dominant cultures.
Notable Examples of E-Commerce Sites Accused of Cultural Appropriation In Relation to Indian Culture and Religion
Sera Ulger joins the long list of e-commerce sites who have hurt the religious and national sentiments of Indian across the globe. The most high-profile case was that of Amazon in 2017 after the e-commerce company was called out for selling doormats bearing the Indian national flag. The American site faced a massive backlash from Indians worldwide after the products were listed by a third-party seller for sale in Canada. After much hue and cry, which saw External Affairs Minister Sushma Swaraj threatening to cancel visas of Amazon employees till Amazon removed the items from their website and offered an unconditional apology. Amazon did it all.
The American e-commerce site keeps finding itself in trouble over scandalous items because as recent as December 2018, they were embroiled in another controversy. This time due to the online sale of toilet seat by Philiphome Universal, with pictures of Sri Darbar Sahib (Golden Temple) on Amazon. Punjab Chief Minister Captain Amarinder Singh condemned the act and sought an apology from Amazon.
CafePress, an American online retailer of stock and user-customised on-demand products were also in the news for selling underwear, shoes, slippers, lingerie and more with Indian flag imprinted on it. There are many such examples where fashion companies, e-commerce sites have gone overboard with their creative liberties, which ended with hurting religious sentiments. It is time when cultural appropriation is stop being normalised under the category called 'cool'.