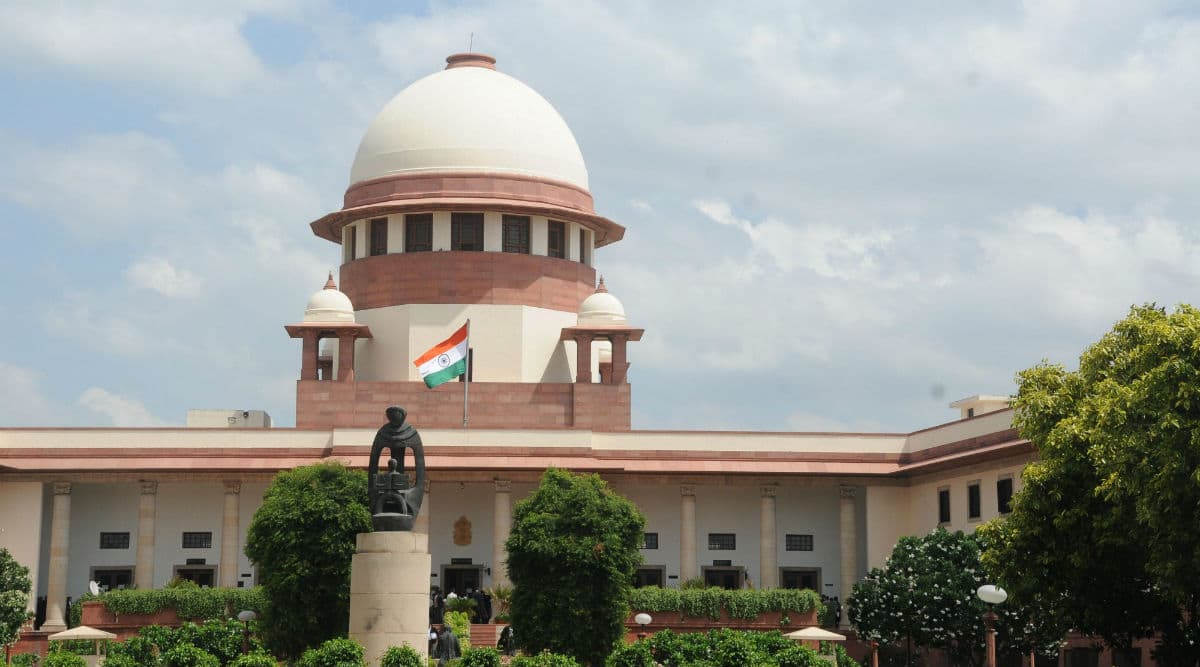 New Delhi, November 9: The Supreme Court will pronounce its verdict on the Ayodhya Ramjanmabhoomi-Babri Masjid land dispute case on Saturday. Ahead of the verdict, the police have been asked to remain vigilant not just on the ground but also on social media. People, especially those who influence opinions, have been warned by the police to delete "political" social media posts over the past 24 hours, to avoid any untoward incident or incitement. Among those who received orders from police to delete their posts are activist Shehzad Poonawalla and journalist Rana Ayyub.
Poonawalla was aksed by Kaushambi Police to "immediately delete" his tweet, following which he deleted it. Similarly, Ayyub was asked by the Amethi Police to delete her tweet on the Ayodhya Verdict calling it "political comment". Police across states have asked people to exercise restraint while putting out messages or news on social media on Saturday.
Here are the Tweets and Warnings by Police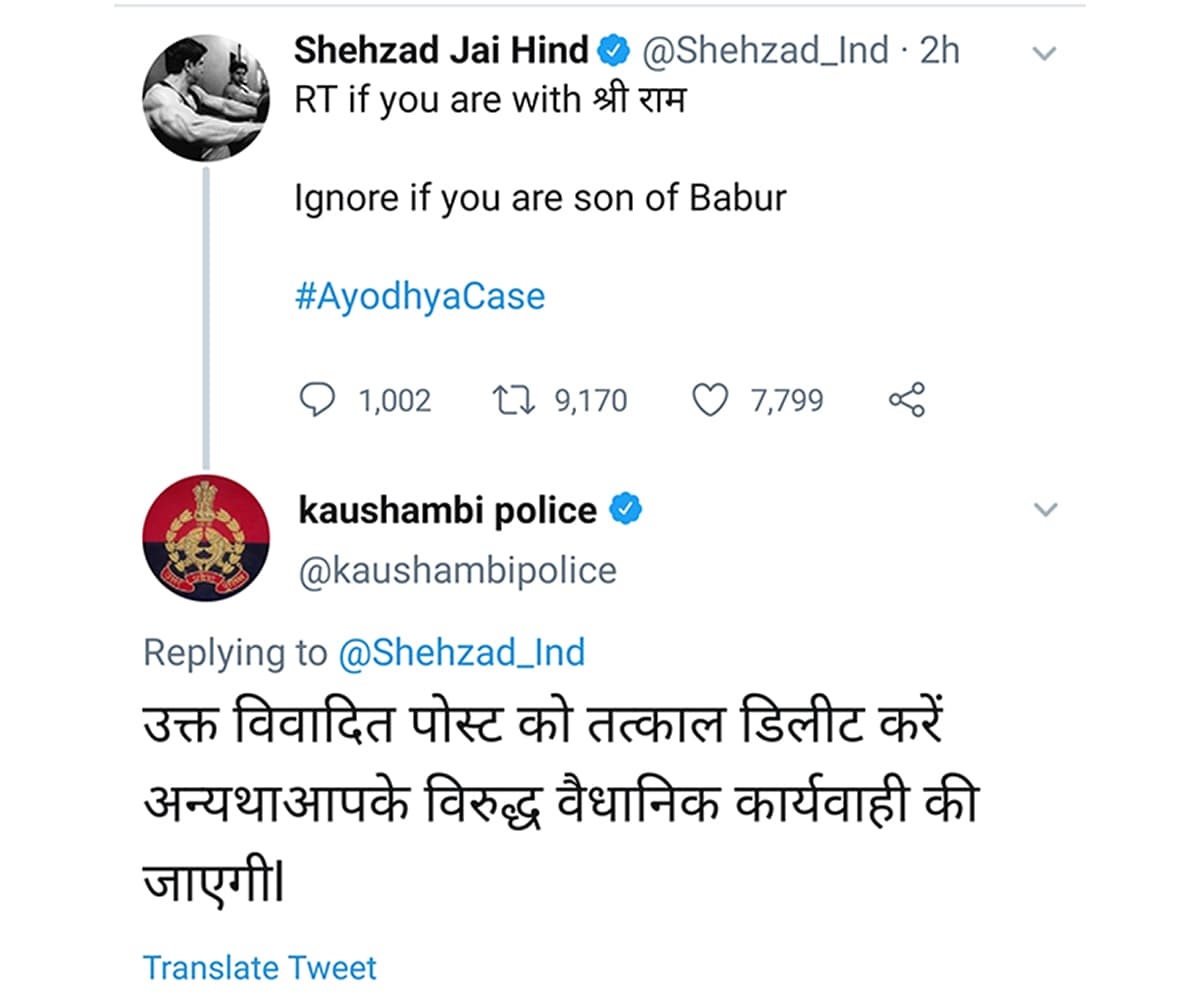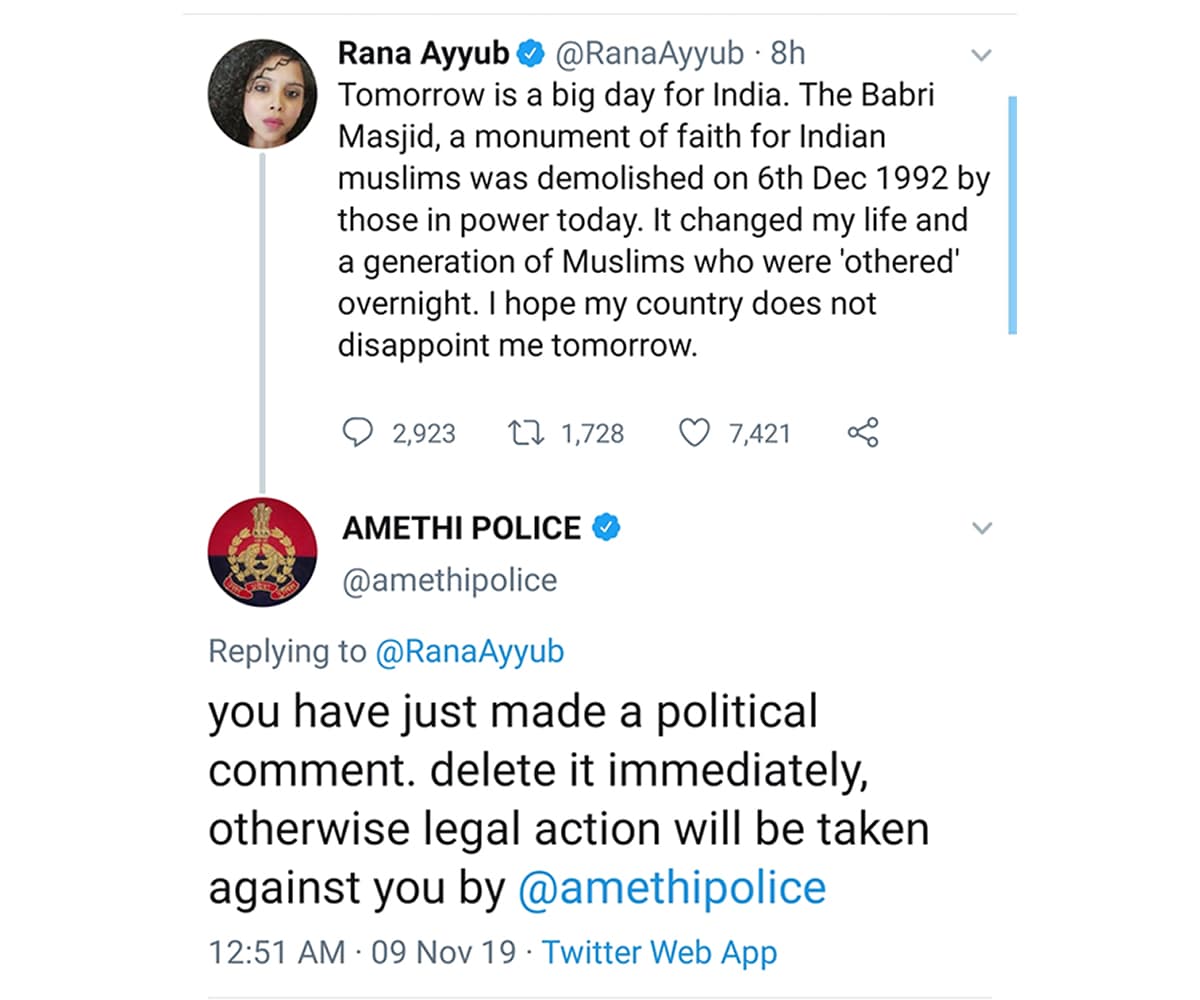 The Himachal Pradesh Police has issued an advisory warning people against sharing fake news on social media. The police have said that action will be taken against those who incite or spread fake news on social media with respect to the Ramjanmabhoomi-Babri Masjid dispute case verdict.
Meanwhile, some fake messages are also being circulated on social media about the government monitoring text messages and WhatsApp messages today. No such monitoring has been announced by the government and all such messages doing the rounds are "fake".
Ahead of the verdict, Prime Minister Narendra Modi issued a statement on social media appealing for calm. Modi, in a series of posts on Twitter, said all sides should be wary of elements attempting to vitiate the atmosphere of communal harmony.