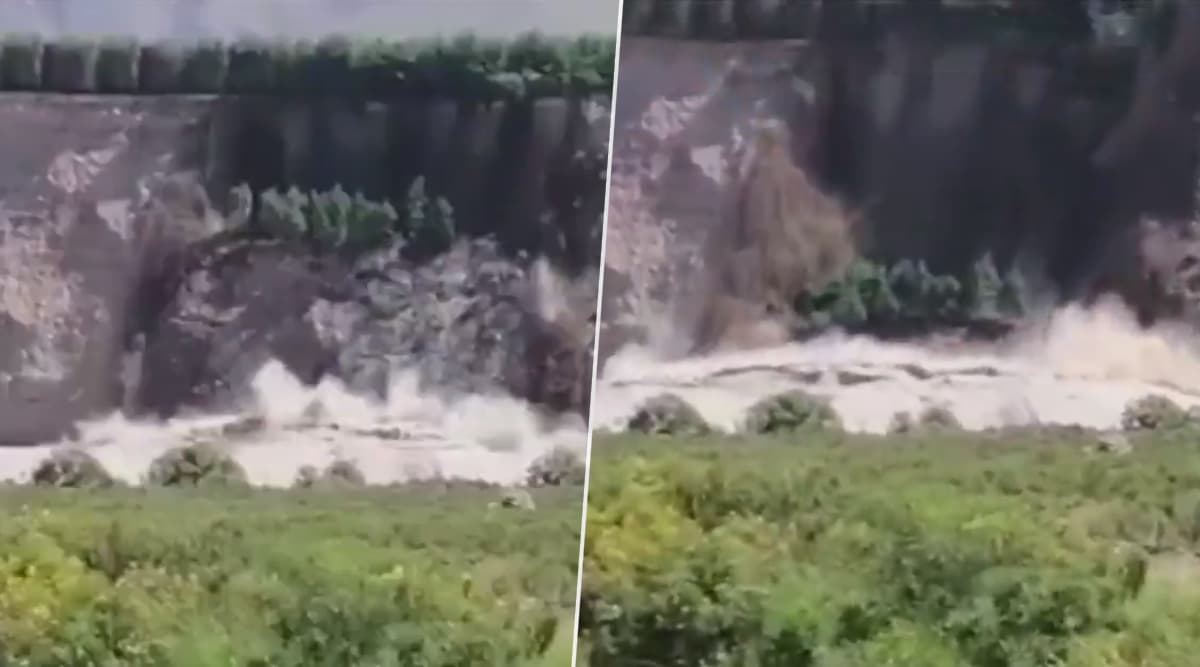 Video of a cliff collapsing in New Zealand following heavy rains has gone viral on social media platforms. A part of Klondyke Terrace collapsed into a river on Saturday. A local resident caught the dramatic footage which is now being shared widely. The cliff came tumbling down after a local state of emergency was declared for the South Canterbury town of New Zealand's south island due to heavy rains. The cliff fell into the river which had been flooding due to the inundated rains. Girl Falls to Death From a Cliff While Looking For a Toilet in East Sussex.
Ange Protheroe recorded the moment when part of the cliff fell into the Rangitata river, outside the town of Timaru, on the South Island. Local authorities stated that heavy rainfall is expected this weekend. Local residents have been alerted to be ready to evacuate on short notice if the need arises.
Cliff Collapsing Into River Due to Heavy Rains in New Zealand:
Flooding has closed three main roads on the South Island. Both State Highway 1 and the inland route on State Highway 72 at Arundel near Geraldine in South Canterbury have been shut after major flooding of the Rangitata River. It has also cut off telephone services in major parts of the region. Severe thunderstorm warnings have been issued for large parts of the country, including Wellington and Kāpiti. he rains have left many stranded while others were accommodated in motels and campsites. Local hotels and campaign grounds have been helping those affected by offering a place to stay. Among those stuck also include dozens of tourist.