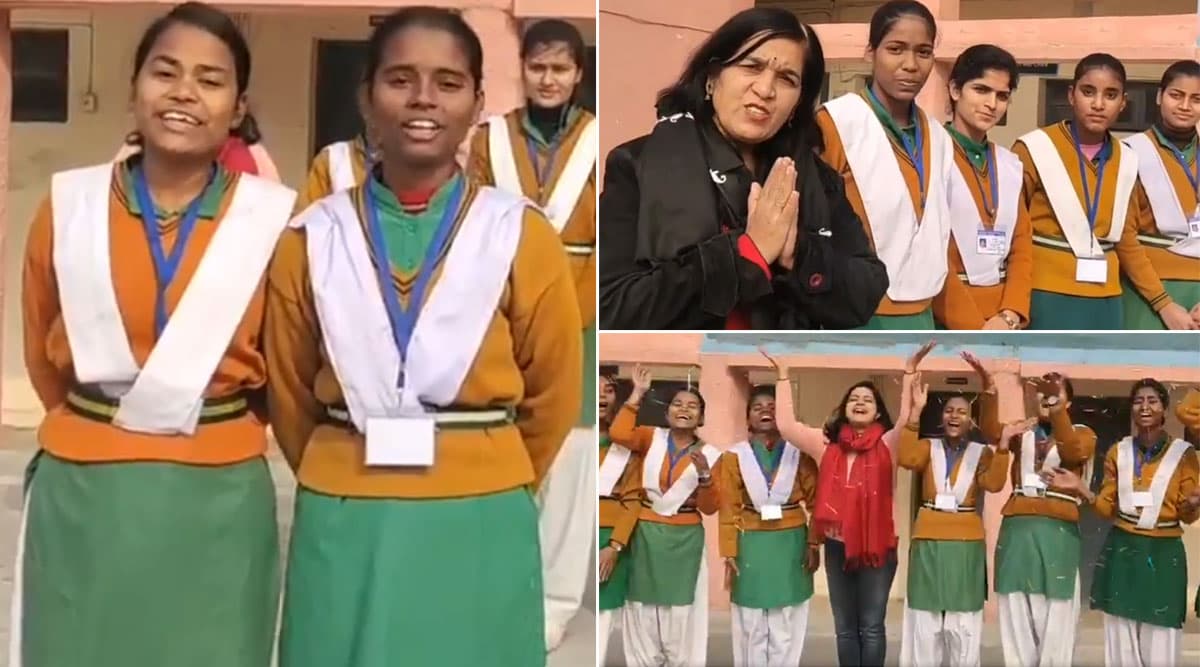 It's the New Year of 2020 and everyone is busy sending out their heartfelt greetings of Happy New Year to their friends and family. Girl students of a government school in Delhi also decided to send across the wishes of New year 2020 with a bit of a difference. They wished everyone a Happy New Year in different languages from India. A video of these students extending their greetings in Kashmiri, Bangla, Gujarati, Telugu, Punjabi, Tamil and many other languages has been shared on social media and it is now going viral. Happy New Year 2020 Greetings In Different Languages: From 'Nav Varsh Ki Hardik Shubhkamnaye' in Hindi to 'Bonne Année' in French, Here's How To Wish on New Year's Eve.
Since this morning or rather last night, Happy New Year 2020 wishes and messages are all over social media platforms. People are exchanging their greetings of beginning the new year with not just their near and dear ones but everyone on the internet. Some could be sharing funny memes and jokes to mark New Year's Day. Now, girls of a government school named Sarvodaya Kanya Vidyalaya of New Delhi decided to show the lingual diversity we have in our country. A group of students along with their teachers start their New Year greetings in Hindi and go on to give their wishes in Assamese, Malayalam, Maithili, Punjabi, Sindhu, Sanskrit, Tamil, Telugu, Urdu and other major languages spoken in the country. In the end, they collectively wish everyone Happy New Year.
Watch The Video of Delhi Students Wishing Happy New Year:
Proud #DelhiGovtSchool students wishing you a very Happy #NewYear in different Indian languages

Feel the warmth of #HappyNewYear2020 in Kashmiri, Bangla, Gujarati, Telugu, Punjabi, Tamil...

The list goes on🙂

Hope the coming year brims with Happiness for all of us#Welcome2020 pic.twitter.com/ng6TxTsYHD

— Manu Gulati (@ManuGulati11) January 1, 2020
Netizens were impressed with the idea and called it an incredible way to show the diversity that exists within us. Someone else commented that even other schools should inculcate such multi diversity among all the students. It is really nice to see the lingual diversity shown to pass on the greetings of this special occasion.