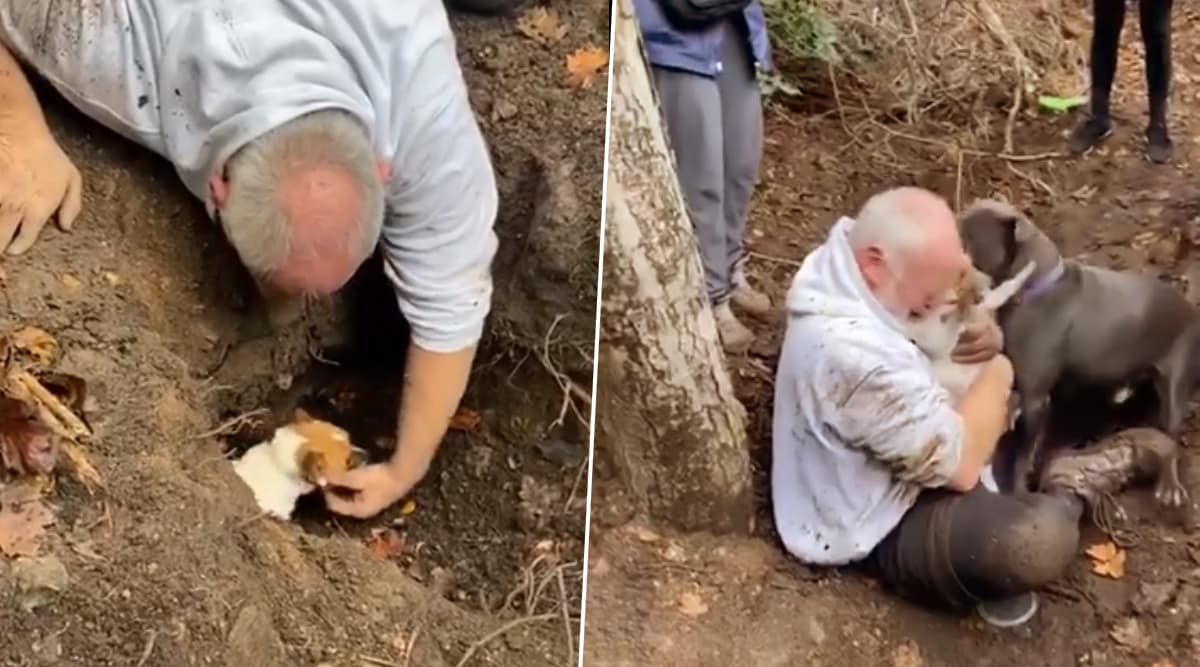 It was an emotional moment for an England dog owner who almost lost hope before being reunited with his long-lost pet. The video capturing their unison as the owner broke down emotionally, garnered cheers and happy tears from the netizens who gave the duo all their love. Identified in reports as Alan Whitton and pet Mitzi, the pair were enjoying their regular walk around the Knighton Wood in Buckhurst Hill, a town in England. During the trail, the doggo was chase by a Basset Hound, and she did not return. The owner did everything possible at his will to find his lost pet, but was unsuccessful. Loyal Dog Madison Who Survived California Fire Found Guarding Owners' Burnt Home for a Month. 
Whitton is a life therapy coach. He spent the rest of the day desperately scouring the area for pet Mitzi before returning to his wife and two children. The next day, he returned to the Knighton Wood, noted Daily Mail to continue his search. He then drops off some missing dog leaflets to nearby houses. Two days after the incident, he drove to the same area again, but she was nowhere to be found.
Whitton almost gave up hope, when he received a call by a dog walker in the area who informed that her dog had been sniffing around a foxhole. Whitton dropped off everything and rushed to the spot. He even took some of Mitzi's toys which he squeaked near the entrance to the foxhole and heard a faint sob. He understood that it was his beloved lost pet. Pet Cat Who Went Missing for 9 Years in England Reunited With Owner at the Age of 20. 
Watch Viral Video:
With the help of some passerby, Whitton dug into the foxhole, and after the two-hour operation, there, he was reunited with his pet Mitzi. The life therapy coach can be seen sobbing deeply while embracing the dog. As the video went viral, Whitton's story was featured in many media outlets where he informed that he plans to buy a GPS collar for the pet to avoid such incidents in the future. To all those who are worried, Mitzi is fine and healthy and only needed to have a few ticks removed from his body after the incident.