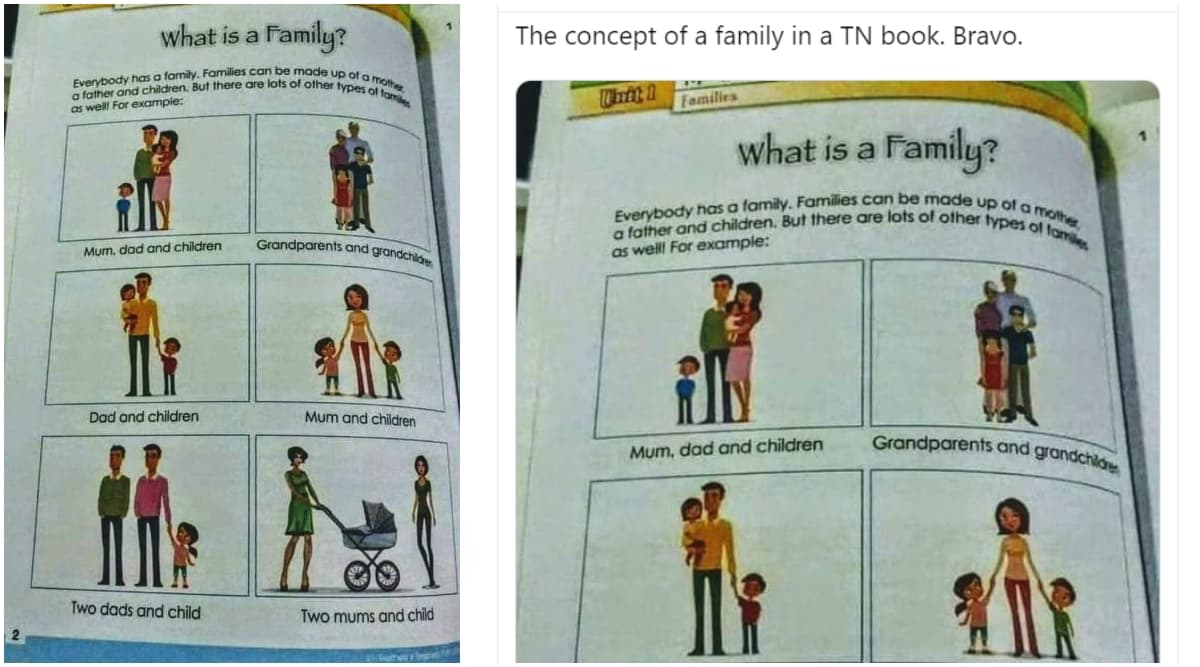 In India, the concept of homosexuality is still looked at with negative connotations. People are not very accepting of homosexuals, let alone talking to their children about it. But as per the claims of some netizens, a school in Tamil Nadu has decided to change this notion and make children aware of it, through the concept of family. A page from a "supposedly Tamil Nadu textbook" is going viral on social media for including two fathers with a child, and two mothers with a child among the different types of families. Along with that, it also focuses on single parents bringing up their children. However, let us tell you it is a fake message. The textbook is from Egypt education system and it had raised controversy in 2017. Childbirth Is Still Unsolved Mystery, Says Class 10 Textbook in Telangana.
The viral image has a page of a textbook. The page reads, "What is a Family?" The answer states, "Everybody has a family. Families can be made up of a mother, father and children." It further adds there are more types of families with six images. The images show children with a single father mom and single mother. The last two images show two dads with a child and two mums with a child. The picture of this page is going viral on social media and states its from a school in Tamil Nadu. Is Masturbation The Same As Menstruation? Gujarat Textbook Hilariously Confuses The Two!
Check The Tweets Which Claim The Textbook is From Tamil Nadu:
The concept of a family in a TN book. Bravo. pic.twitter.com/cIYtgFBAlQ

— Nitish Saxena (@nitishsaxena_) January 3, 2020
concept of family in a textbook in Tamilnadu school pic.twitter.com/lU61Bh4zMQ

— Aditi Sharma (@AditiSharma116) January 2, 2020
Concept of a family in a textbook. Bravo new India #Progressive pic.twitter.com/nkHF5KFaSy

— Manasa (@storymakerpro) January 3, 2020
Several others have shared the same image to reiterate the positive change. However, it is a fake message as the image is definitely not from Tamil Nadu but from an Egyptian school. Critics had claimed that it promotes homosexuality. The Education Ministry had even assigned an urgent investigation regarding the validity of pictures back in 2017. So if you come across this image or similar message on your social media or WhatsApp then inform about the real story about it. It is very difficult to spot what goes viral on social media and its authenticity.
Fact check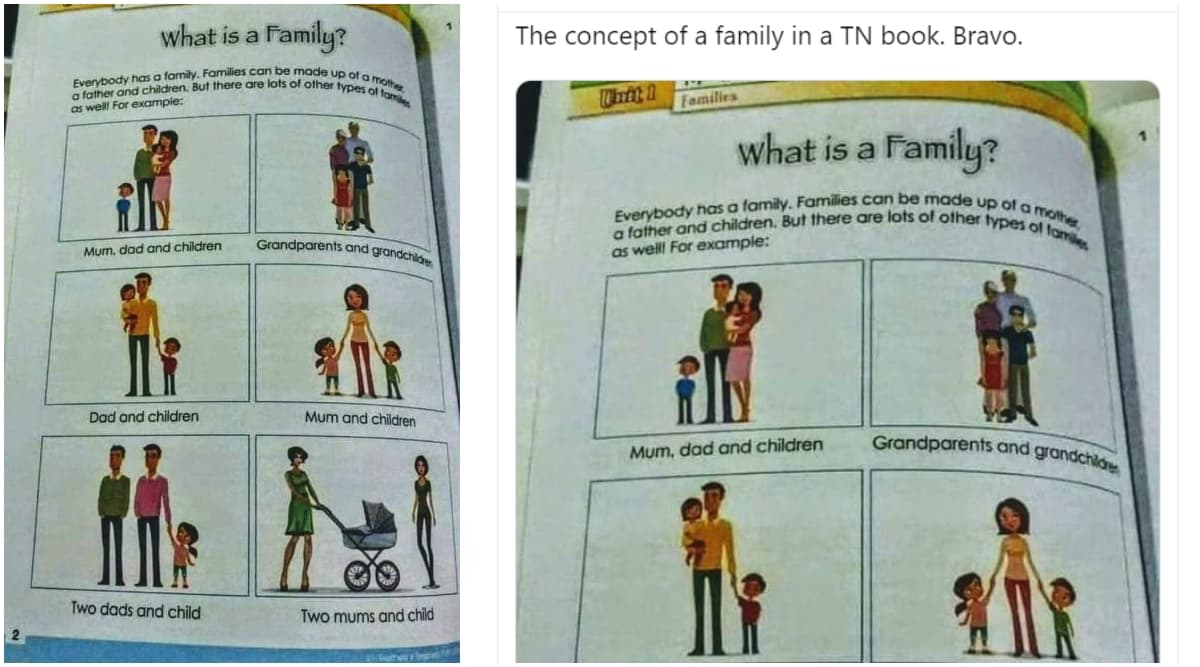 Claim :
The textbook page is actually from a school in Tamil Nadu.
Conclusion :
The picture is actually from an Egyptian school textbook.