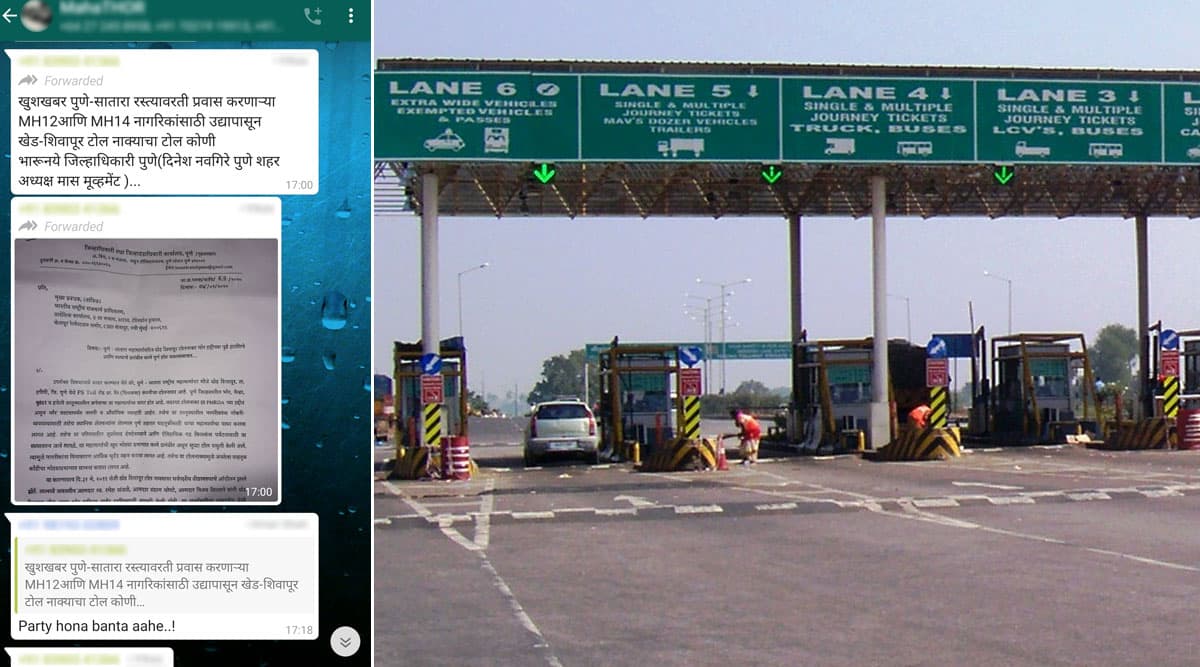 Pune, January 6: A message is going viral on social media claiming that vehicles with MH 12 and MH 14 passing numbers will not have to pay toll-tax from January 7 at Khed-Shivapur toll-naka in Pune. However, the authorities denied such social media claims. The social media claims were based on the letter sent by the Collector's office to the National Highway Authority of India (NHAI). Notably, this letter was dated back to 2011, and only a portion of the letter was doing rounds of social media. FASTags to Be Available at Selected Petrol Pumps From Monday: How Can They Save You From Long Toll-Booth Queue?
The letter talked about a meeting of agitating people's representatives and the NHAI and Pune-Satara Toll Road Company in 2011. In this meeting, it was decided that until the Khed-Shivapur toll collection centre was not shifted outside Bhor taluka, no money should be charged from from vehicles with passing numbers MH 12 and MH 14. Only the portion of the letter stating that vehicles with above-mentioned passing numbers are not required to pay the toll-tax is doing rounds on social media. FASTags Becomes Mandatory for Vehicles on National Highways.
Screenshot of Social Media Claim: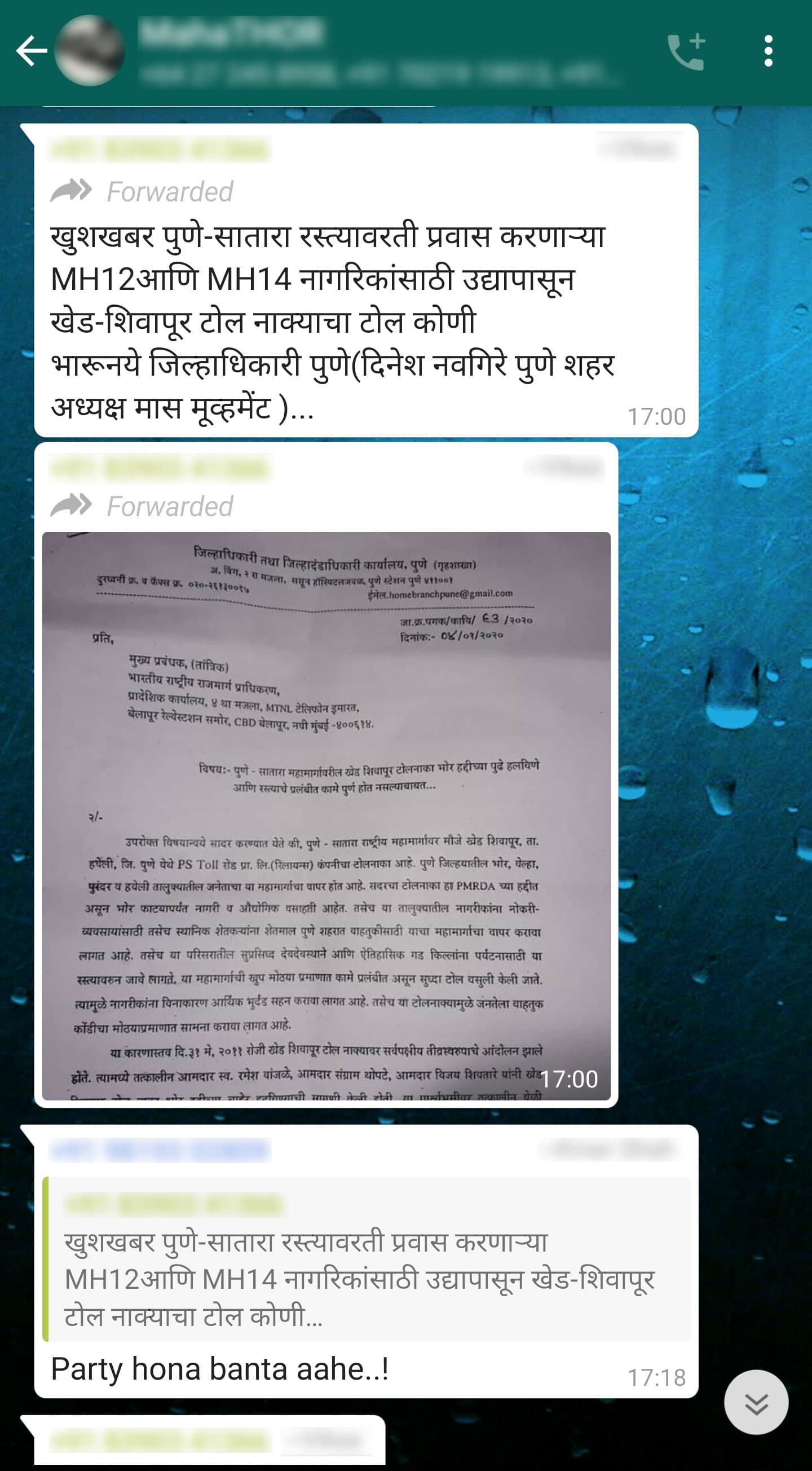 This fake news is doing rounds on the social media at the time when the government made it mandatory that all four-wheelers are required to pay toll only through FasTags. Long queues can be seen on the toll collection centres on the highways due to FasTags. According to recent reports, Over 1.15 crore FASTags have been issued so far, and more than one lakh are being issued every day since the implementation of electronic toll collection from December 15.
Fact check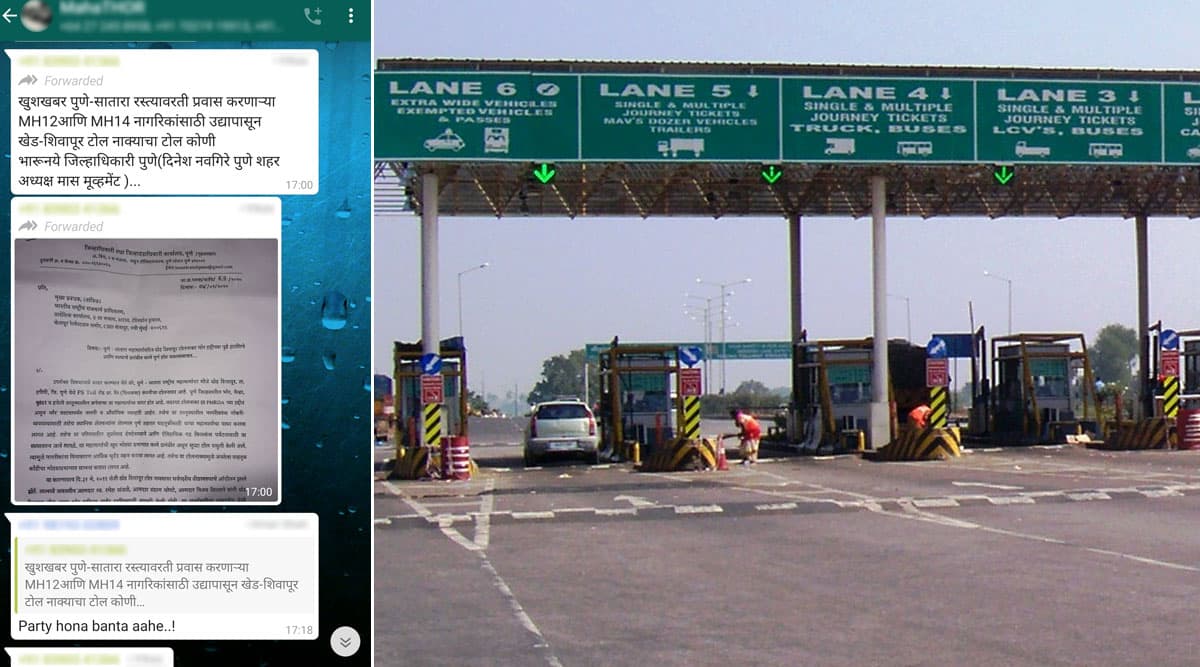 Claim :
Vehicles with passing numbers MH12 and MH 14 need not to pay toll at Khed-Shivapur toll naka
Conclusion :
The social media claim is fake