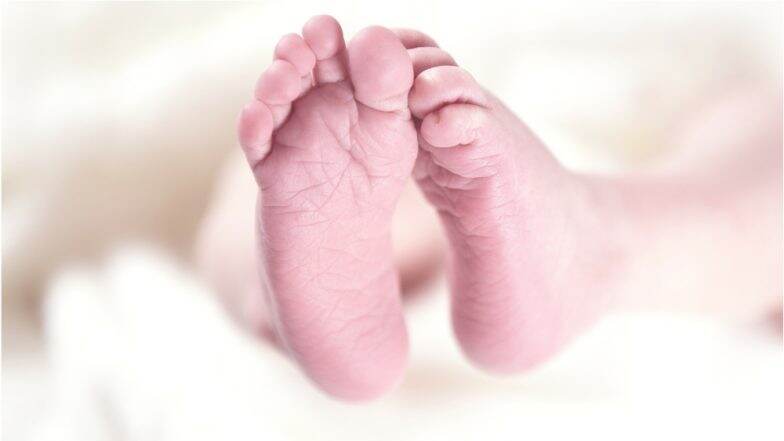 In 2017, a four-month-old baby from Iowa was found dead and covered in maggots after being left for days in a motorised swing. The trial of the father is now underway. Assistant attorney general Coleman McAllister told jurors the baby, Sterling Koehn, died after being in the same maggot-infested diaper for nine to 14 days when medics were called to the apartment, according to media reports. Zachary Koehn, the father, is being charged with murder and child endangerment and the mother, Cheyanne Harris faces a separate trial on the same charges. Newborn Baby Found Dead on Imphal-Delhi AirAsia Flight.
Last year on August 30, an ambulance was called to the couple's Alta Vista apartment after Koehn called to report that his son had died, just a few hours after he said Harris fed Sterling. However, the criminal complaint says an autopsy by the State Medical Examiner's Office found the infant malnourished and dehydrated. Maggots were also found in various stages of development on the child's skin and in his clothing. A forensic entomologist was able to determine the child 'had not had a diaper change, bath, or been removed from the seat in over a week.' The feces had attracted the maggots causing an E. coli infection to develop.
Zachary Koehn is being defended by a lawyer who says that Sterling's death is a 'tragedy but not a crime'. Toni Friedrich, the first to arrive, testified that Koehn showed no emotion when he led her to the dark bedroom where the baby's body was. She said, "His eyes were open, and it was a blank stare. This isn't right. This is not the baby who I can do CPR on." However, Zachary pointed the finger at his wife, who according to him, was responsible for changing the baby's diaper. The trial will continue the entire week.